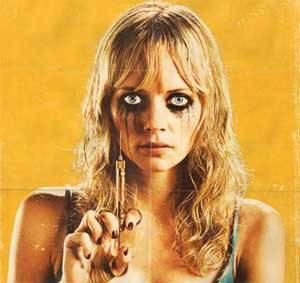 I've sussed it all… all this nonsense about Avian Flu/Bird flu — and now Swine Flu — over the past few years. It was to condition the population that something big was bound to break out sooner or later.
Then, when they decided the time was right — like in Mexico City — they ramped up the media / government / experts to put us in a state of fear — saying that this was the start of a pandemic. But just like 1918, only a few died at first [these deaths are just normal occurrences]. However, they are still saying this could explode when winter comes.
Therefore, governments will now suggest or enforce that the population are vaccinated — before winter comes — hence the large stockpiles of vaccines already in place. Then just like with AIDS and with the killer smallpox vaccine, you'll see people dying more and more as winter approaches — not because of some swine virus but because of the lethal cocktail of poisons in the vaccine!
This is a repeat of the 1918 Spanish flu vaccine massacre! (See below)
Chapter 2: The Spanish Influenza Epidemic of 1918 Was Caused by Vaccinations
All the doctors and people who were living at the time of the 1918 Spanish Influenza epidemic say it was the most terrible disease the world has ever had. Strong men, hale and hearty, one day would be dead the next.
The disease had the characteristics of the black death added to typhoid, diphtheria, pneumonia, smallpox, paralysis and all the diseases the people had been vaccinated with immediately following World War I.
Practically the entire population had been injected "seeded" with a dozen or more diseases — or toxic serums. When all those doctor-made diseases started breaking out all at once it was tragic.
That pandemic dragged on for two years, kept alive with the addition of more poison drugs administered by the doctors who tried to suppress the symptoms. As far as I could find out, the flu hit only the vaccinated. Those who had refused the shots escaped the flu. My family had refused all the vaccinations so we remained well all the time.
We knew from the health teachings of Graham, Trail, Tilden and others, that people cannot contaminate the body with poisons without causing disease…