If you love death and destruction, oppression and suffering, injustice and violence, repression and torture, helplessness and despair, perpetual conflict and bloodshed, then teach your children to respect "authority," and teach them that obedience is a virtue. If, on the other hand, you value peaceful coexistence, compassion and cooperation, freedom and justice, then teach your children the principles of self-ownership, teach them to respect the rights of every human being, and teach them to recognize and reject the belief in "authority" for what it is: the most irrational, self-contradictory, anti-human, evil, destructive and dangerous superstition the world has ever known.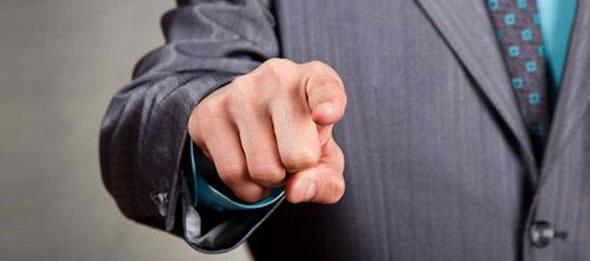 Starting with the Punch Line
How many millions have gazed upon the brutal horrors of history, with its countless examples of man's inhumanity to man, and wondered aloud how such things could happen? The truth is, most people wouldn't want to know how it happens, because they themselves are religiously attached to the very belief that makes it possible. The vast majority of suffering and injustice in the world, today and spanning back thousands of years, can be directly attributed to a single idea. It is not greed or hatred, or any of the other emotions or ideas that are usually blamed for the evils of society. Instead, most of the violence, theft, assault and murder in the world is the result of a mere superstition – a belief which, though almost universally held, runs contrary to all evidence and reason (though, of course, those who hold the belief do not see it that way). The "punch line" of this book is easy to express, albeit difficult for most people to accept, or even to calmly and rationally contemplate:
The belief in "authority," which includes all belief in "government," is irrational and self-contradictory; it is contrary to civilization and morality, and constitutes the most dangerous, destructive superstition that has ever existed. Rather than being a force for order and justice, the belief in "authority" is the arch-enemy of humanity.
Of course, nearly everyone is raised to believe the exact opposite: that obedience to "authority" is a virtue (at least in most cases), that respecting and complying with the "laws" of "government" is what makes us civilized, and that disrespect for "authority" leads only to chaos and violence. In fact, people have been so thoroughly trained to associate obedience with "being good" that attacking the concept of "authority" will sound, to most people, like suggesting that there is no such thing as right and wrong, no need to abide by any standards of behavior, no need to have any morals at all. That is not what is being advocated here – quite the opposite.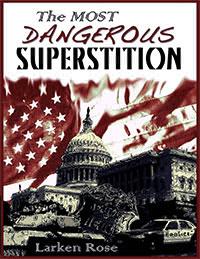 Indeed, the reason the myth of "authority" needs to be demolished is precisely because there is such a thing as right and wrong, it does matter how people treat each other, and people should always strive to live moral lives. Despite the constant authoritarian propaganda claiming otherwise, having respect for "authority" and having respect for humanity are mutually exclusive and diametrically opposed. The reason to have no respect for the myth of "authority" is so that we can have respect for humanity and justice.
There is a harsh contrast between what we are taught is the purpose of "authority" (to create a peaceful, civilized society) and the real-world results of "authority" in action. Flip through any history book and you will see that most of the injustice and destruction that has occurred throughout the world was not the result of people "breaking the law," but rather the result of people obeying and enforcing the "laws" of various "governments." The evils that have been committed in spite of "authority" are trivial compared to the evils that have been committed in the name of "authority."
Nevertheless, children are still taught that peace and justice come from authoritarian control and that, despite the flagrant evils committed by authoritarian regimes around the world throughout history, they are still morally obligated to respect and obey the current "government" of their own country, They are taught that "doing as you're told" is synonymous with being a good person, and that "playing by the rules" is synonymous with doing the right thing. On the contrary, being a moral person requires taking on the personal responsibility of judging right from wrong and following one's own conscience, the opposite of respecting and obeying "authority."
The reason it is so important that people understand this fact is that the primary danger posed by the myth of "authority" is to be found not in the minds of the controllers in "government" but in the minds of those being controlled. One nasty individual who loves to dominate others is a trivial threat to humanity unless a lot of other people view such domination as legitimate because it is achieved via the "laws" of "government." The twisted mind of Adolf Hitler, by itself, posed little or no threat to humanity. It was the millions of people who viewed Hitler as "authority," and thus felt obligated to obey his commands and carry out his orders, who actually caused the damage done by the Third Reich. In other words, the problem is not that evil people believe in "authority"; the problem is that basically good people believe in "authority," and as a result, end up advocating and even committing acts of aggression, injustice and oppression, even murder.
The average statist (one who believes in "government"), while lamenting all the ways in which "authority" has been used as a tool for evil, even in his own country, will still insist that it is possible for "government" to be a force for good, and still imagine that "authority" can and must provide the path to peace and justice.
People falsely assume that many of the useful and legitimate things that benefit human society require the existence of "government." It is good, for example, for people to organize for mutual defense, to work together to achieve common goals, to find ways to cooperate and get along peacefully, to come up with agreements and plans that better allow human beings to exist and thrive in a mutually beneficial and non-violent state of civilization, But that is not what "government" is. Despite the fact that "governments" always claim to be acting on behalf of the people and the common good, the truth is that "government," by its very nature, is always in direct opposition to the interests of mankind. "Authority" is not a noble idea that sometimes goes wrong, nor is it a basically valid concept that is sometimes corrupted. From top to bottom, from start to finish, the very concept of "authority" itself is antihuman and horribly destructive.
Of course, most people will find such an assertion hard to swallow. Isn't government an essential part of human society? Isn't it the mechanism by which civilization is made possible, because it forces us imperfect humans to behave in an orderly, peaceful manner? Isn't the enacting of common rules and laws what allows us to get along, to settle disputes in a civilized manner, and to trade and otherwise interact in a fair, nonviolent way? Haven't we always heard that if not for the "rule of law" and a common respect for "authority," we would be no better than a bunch of stupid, violent beasts, living in a state of perpetual conflict and chaos?
Yes, we have been told that. And no, none of it is true. But trying to disentangle our minds from age-old lies, trying to distill the truth out of a jungle of deeply entrenched falsehoods, can be exceedingly difficult, not to mention uncomfortable…
In the following pages the reader will be taken through several stages, in order to fully understand why the belief in "authority" truly is the most dangerous superstition in the history of the world…
---
Larken Rose, a self-described "enemy of the state," lives with his wife and daughter in eastern Pennsylvania. The author of several other books, including The Iron Web and How to Be a Successful Tyrant (The Megalomaniac Manifesto), Mr. Rose is an outspoken, nationally known proponent of individual liberty, self-ownership, and a voluntary society. For more information, visit his website at www.larkenrose.com