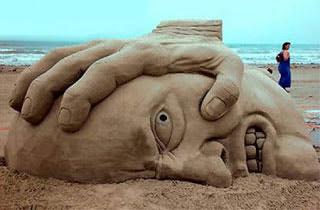 I want to ask you for your thoughts on something. While the subject is one that affects me directly, it is also one that affects everyone on a greater scale. This is a kind of problem that can be personal, familial, national, international and global. I am going to come at it from the personal level with the aim of keeping it focused and specific so that I can get your thoughtful insights and feedback.
First I need to set about describing this thing I'm talking about. Bear with me, it's a bit complicated. Here goes.
There is a sad truth that applies to humankind. It seems like such a simple thing and yet it has proven impossible to overcome. That truth, and the problem I'm talking about, are one and the same.
I must try to put this in a nutshell so as not to try your patience. The best I can do is this. While the majority of people in this world are basically good people, there are always some among us who are not good. The ones among us who are not good are responsible for the vast majority of pain, suffering and destruction that affects everyone around them. They make life miserable for others.
I call them shitty people. They are not honorable. They have no concern about being dishonest with others. They don't play fair. They are self serving. They are brutal. They cheat. They lie. They deceive. They destroy. They can be just downright mean. They are either incapable of, or disinterested in, considering the negative effects their words and actions have on others. They not only don't care how much damage they do to somebody else, they often enjoy inflicting it.
There are some people who are nasty through and through. These are people who cannot be reasoned with. They cannot be escaped or avoided and there is no way around them. It is a nightmare to encounter someone like this because there is no chance that you can escape unharmed. You may not even be able to escape at all. People of this type are very scary once you realize what they are. It's not always obvious at first. These types are also very good at pretending to be good, decent, upright, respectable people. They are good at selling appearances of decency and respectability but they are neither good nor respectable. They are nasty and very dangerous people.
But there are others who only behave in these ways situationally, in other words it's not their usual way of behaving. It is due to group influence that they behave in ways that would ordinarily go against their values and beliefs. Like George Carlin said, and I'm paraphrasing like crazy here, one on one people are great. Sit and talk face to face with someone and they are reasonable, intelligent, good. But get them into groups and they become insane and monstrous. I guess it's the gang mentality. Us against them. Separatist, aggressive, competitive, violent. All of that holier than thou crap comes in along with all of the self justification that allows and encourages breaking the rules of human decency in the name of taking their cause to victory.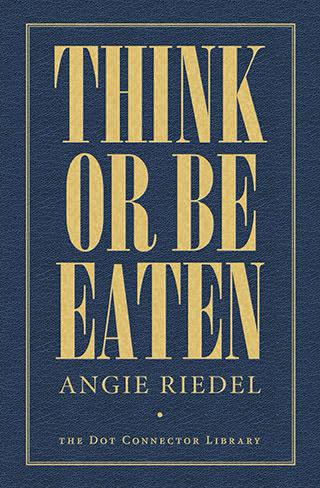 There are also others who behave very badly due to their own life experiences. The accumulation of scars and damage they have received in life, instead of strengthening them in a positive way, makes them cruel. They want to take it out on others. It's a form of payback, only instead of paying back those who harmed them they transfer their vengeance onto people who have never done anything to them. It's no surprise that taking it out on innocent people is so devoid of satisfaction. By never addressing the actual problem they never achieve what they need, which is full and sufficient justice. Therefore they must constantly seek new victims to brutalize, and on and on it goes. It becomes even more complicated when the humiliation and rage they feel are not legitimate because they are essentially nuts to begin with. Not fun to be around people like this at all.
There are other reasons that people behave badly as well. Emotional immaturity, lack of knowledge about the world beyond their own tiny piece of existence, lack of education, even being born psychopaths. There are a great many reasons that people behave badly, but regardless of the reasons, the outcomes and effects are the same. Serious damage is done to others. Worst of all is how impossible it is to stop people behaving badly, and how often there is nothing the victims can do about it. Justice will not come. Often the victims cannot even explain to someone else what they are going through. They are not believed, or they are accused in some way. Too many times, legitimate victims have no means of defending themselves and the nasty persons win. They often win big. And the victims simply fade away, broken and demoralized and alone.
That's a general description of the concept I'm talking about. Shitty people. People from all walks of life, all social and economic backgrounds, whether they do it alone, do it with a family, do it with a group, organization or on the job, rich or poor, old or young, all races, both sexes, all of them have some shitty people. Now here is the question I have that I would love to get your reasoned and thoughtful responses to. How do we deal with such shitty people?
There is an old saying in America, "You can't fight City Hall". What that means is that one wronged person alone cannot take on City Hall and win. One person fighting for justice against a larger group of people, people enclosed to themselves, people all on the same page, corrupted, self serving, for a plethora of reasons and motivations, will be able to use an assortment of tricks and tactics, while backing each other up, in order to close ranks and present an impenetrable wall to the seeker of justice. One person cannot win against such a group. The group has strengths and resources that the single individual does not have. And when you throw into the equation that the group is a shitty group of people it becomes all the more impossible to prevail against them. It can often become dangerous to even try to take them on.
When we're talking about formal, organized groups like the police, the courts, the government, institutions and so forth, you know that as a single individual you have no chance whatsoever of being heard or getting a fair outcome. This is about power. The group has it all, the individual has none. One person cannot prevail here. It is much more likely that he will be crushed out of existence. It doesn't matter that he is right and they are wrong, all that matters is who has the most power.
Historically though, when groups become abusive their abuses are seen by the general public. The more abusive they become the more visible they become. And the more people they victimize the more chance there is that those victims will become a group that will then begin to have some power and can begin to fight back. The general public can see both the abusers and the abused and some of them will stand up for the abused. This is political and there have been countless successes against abusive powers. It's not always pretty but success is not out of the question when groups take on other groups to force shitty people out of power and restore justice into the status quo. When power is equalized you can fight for what's right. When you have no power you just get victimized.
But how can a single individual fight back? Is there no hope at all for individual justice?
Something that I find deeply disturbing is that there are a lot of people who have a nasty value system. We see this in the military, in those who remain invisible to us but who are the ones responsible for long range planning and overall military philosophy. We see this in big business, in Wall Street, in the class wars we're in today like hair on fire. Some people consider the world and the way it works and they ask themselves, what can I do to guarantee that I will get my way and have everything I want? And the answer to them is a no brainer. Use force. Force overcomes everything. Force, violence, the more overwhelming and unnecessary the better, literally reduces the enemy to ashes. This is the guarantee of total success.
It means dropping all human decency, ignoring every law standing in your way, behaving as badly, as madly, as it takes to crush the opposition. The only rules that matter are the ones you make.
This "philosophy" of total selfishness and brutality is in direct opposition to my own philosophy of life and my personal values. I feel respect for others. I do not believe that I should have whatever I want at any expense to others. I am a firm believer in the golden rule. But then I also have a fundamental desire to see everyone do well. I want everyone to be happy and get their needs met and live wonderful, free lives. But there are many others who do not want these things. They do not share my desire to see everyone else doing okay. On the contrary. They have no respect for others. They don't care about others. In fact, some of them despise others and want them all dead. There is nothing new here, this is imperialism and it's been strangling the world for millennia.
But that same imperialist attitude is encountered at the personal level too. It is so common it's not even funny. We have a lot of names for it, racism, sexism, etc., but it boils down to that same exact mentality of self over others. There are people today snatching people off the streets and selling them into slavery, sexual slavery, labor slavery. It's happening in our midst, not just in far away places. This is a mindset that is pervasive. Other people are exploited for personal benefit without a single thought given to the injustice done to the victim. Nobody cares about the victim in their circles. In fact, people like this feel absolutely entitled to victimize others as much as they like. ENTITLED to have a sexual slave. ENTITLED to exploit individuals or groups of people because it is what they see as beneficial to themselves and somehow that translates into entitlement to destroy other human beings at will.
I can't speak to that because I don't understand it other than to say it is wrong and they are wrong and they are nasty, shitty people. I don't know how to not give a damn about doing harm to someone else. I don't know how to not care about someone's life being stolen, about enslaving them and using them for whatever I please. I could never do it. I don't even like being waited on at a restaurant because nobody is supposed to be subservient to me or to anyone else. But I'll tell you what, you'll find no shortage of people feeling entitled to top notch "service", and demanding it in the most obnoxious, snarling and insulting ways. As if it were owed to them to have someone else think of nothing else but serving them, breaking their back to keep them firmly ensconced in their delusions of superiority and entitlement to be treated like a king. To me people like this are just plain nuts.
The reality is that people like me are snack food for people like them. Even though there are many more people like me than there are people like them, they have power. Shittiness is power. Full blown shittiness, the kind where the shitty person feels entitled to be that way, can make millions of people's lives absolutely miserable. They do more damage to more people in a day than I could ever do in a million lifetimes. I would never hurt anyone on purpose, it's not in me.
I do believe in defending myself against shitty people who harbor the delusion that they are entitled to do harm to others for no good reason other than they want to. I know they're not entitled. Their personal delusions don't bind me or anyone else. I'll shoot 'em if they're fixing to shoot me or if they're shooting other defenseless people. Hell yes, I wouldn't hesitate because they don't get to force their personal will on others. I know the difference between right and wrong and nobody gets to run around stealing people's lives and happiness. No such creature exists who has any such right. It's nonsense. I wouldn't relish shooting someone in self defense, and if I killed them it would be deeply upsetting, but I wouldn't bear any guilt over it. Standing up for your own life in the face of imminent destruction is fair and square. They started it and if I have to finish it, I will.
Not every situation is that clear cut and it's not always about imminent threat to life. At the personal level it's usually about beliefs, insecurities, immaturity, selfishness, jealousy, things like that. It's not a life or death situation, but the damage done is still very real. Being insulted, dismissed, ignored, being treated thoughtlessly or unjustly, these are all things that take a very real toll on human beings. It's that imperialist attitude of entitlement to not consider others again, it's amazing how common it is.
What do you say to people like this? You have to deal with them. If you don't they'll just run over you like a Mac truck runs over road kill. But what do you say? Remember too how easy it is to become what you hate, we see it every day on the world news reports. If we say we must fight fire with fire then we become what we are against. We become the same as they are. We are not the same, and I won't have that taken away from me.
So far I have found that the way to deal with these people is to simply speak the truth. State the facts of the situation in a way that is succinct, deadly accurate, and without anger. Truth is a mighty weapon and it can and does take down giants. Sometimes the truth is dismissed and I am accused of all sorts of preposterous nonsense. Sometimes people caught with their pants down will stand and angrily deny their pants are around their ankles and they will attack you for the rest of their life rather than take a look at their own ankles and see for themselves how silly they are.
In your own daily life, how do you deal with the petty imperialists that stomp in and stir up discord? What is the best way in your experience to deal with the bullies, the liars, the cheats? Conversely, what is the worst way? What has worked in the past and what hasn't?
If anyone would care to offer anything up from their own personal life experience I'd be delighted to hear from you.
addendum
On a very personal note, my Dad passed away on Oct. 2nd. Cancer. I didn't get to be with him when he died. I didn't get the chance to say good-bye or to tell him things I wanted him to know before he went away forever. Although we didn't see eye to eye on some things and our relationship has always been a difficult one, there were some things about him that I admired very much. He was a dignified man. He had diverse interests. He had a creative streak which he often shared with me, like his love of stamp and coin collecting, Far Eastern culture, leather working. He could even knit amazing sweaters. He built a huge boat all by himself in our garage, it was amazing. A cabin cruiser. Once it was finished he sold it without even taking it out on the ocean. He'd spent twenty years in the Navy and retired, coming then into the private sector where he got a regular job like everyone else. He tended to be rather serious and could be quite intimidating at times. But he was also superb with people, a perfect host or guest. He treated my mother with great respect and never abused her in any way. He loved her very much and that's a fact.
One of the things I liked most about him was his willingness to hear information contrary to his current opinion, and to see my point, and even then to change his position. For instance, I remember once being at his house and george w. bush was on the TV. President bush was saying that we really had to do something about frivolous lawsuits. He then claimed that 60% of lawsuits against corporations were frivolous. They were a waste of tax payer money. He was talking about abolishing lawsuits against corporations. My Dad was listening and immediately was on the president's side. Sixty percent was over half and it was not acceptable at all. He would have been willing to go along with whatever the president said he was going to do about it. I looked at my Dad and asked, even if it's true that 60% of those lawsuits were frivolous, what about the 40% that aren't? He quietly thought for a moment then said, "You're right. I hadn't thought of that." How can you not love that about somebody?
I'm going to miss him. I'll miss his strength. I will miss the feeling that no matter what, my Dad's got my back. He was a pretty good guy.