Part 1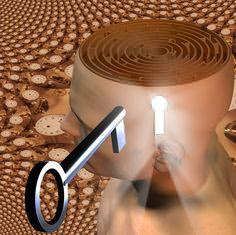 Skepticism has gotten itself into a pickle — perhaps something a lot more serious than a pickle — that is undermining its good name. The credibility of Wikipedia may be at stake (see below). We live in a skeptical age, because the cornerstone of science, "Everything must be verified," is a skeptical position. When a researcher claims to have accomplished something remarkable, such as cold fusion, his experiment must be replicated before it will be believed. The need to verify, to lay out credible facts, has become second nature, and not just for scientists.
Facts, data, information, research findings, statistics — these are woven into every aspect of our lives. Which means that skepticism is woven in, too. Hence its good name. Without accurate polls, politicians would be lost (consult Mitt Romney, who believed in skewed polls all the way to election night). But there is no reason for skepticism to become a militant crusade. Facts are facts, as the saying goes, and when a political ideology like Fascism identified Einstein as someone who conducted "Jewish science" (a term coined by the Nazis), such a label is not simply abhorrent — it misconstrues what science actually is, a universal enterprise that has no place for personal, religious, or political prejudice.
The rise of militant skepticism clouded the picture, however, beginning with its popular attack on religion. The aim of Richard Dawkins, as stated in his best seller, The God Delusion, was to subject "the God hypothesis" to scientific scrutiny, the way one would subject anti-matter or black holes to scrutiny. In fact he did no such thing with God, for the scientific method requires experiments that can be replicated and facts that can be verified. Dawkins offered no experiments to prove or disprove the existence of God. What he actually did was to subject religion to a barrage of scorn and ridicule, attacking it on the rational improbability — as he sees it — that a deity could possibly exist.
The commercial success of his book wasn't hard to explain. Long ago Darwin's theory of evolution had toppled the creation story found in the Book of Genesis, and through a domino effect the toppling continued. By the time The God Delusion appeared in 2006, organized religion was still in decline, and millions of readers were happy to seize on a "scientific" book that relieved them of any guilt over not going to church or temple. Atheism was held out by Dawkins as the only enlightened position one could take on the God question. He anticipated that readers would flock to become atheists with himself in the lead, a social movement that never, in fact, materialized. Polls continue to show that well over 80% of people believe in God, and something like 1 in 8 atheists go to church, while no massive surge in unbelief has occurred.
The God Delusion, aided by a handful of other best sellers attacking religion in the same vein, did have one decisive effect, however. Science became yoked to the tools of rhetoric and demagoguery, going so far as to lose any trace of objectivity. These tools, once shunned by science, were useful to Dawkins, given that he had no actual scientific proof that God doesn't exist. Hostile reviewers cried foul, but the complaints came from a mixed lot of religious fundamentalists, philosophers, and theologians who hardly presented a united front. Among the most educated and the least educated groups, Dawkins had no credibility. But the job had been done. It was now "scientific" for militant skepticism to practice forms of intellectual dishonesty that have only proliferated.
Thanks to the Internet, skepticism can spread with the speed of light, carrying in its wake all forms of unfairness and bad faith. A distressing example has been occurring at Wikipedia, where a band of committed skeptics have focused their efforts to discredit anyone whom they judge an enemy. The problem has been slow to gain traction in the public arena, because Wikipedia has constructed an elaborate set of rules to minimize editorial bias. Ironically, the skeptics have turned these rules, which run to hundreds of pages, to their advantage. They have become so skilled at thwarting anyone who disagrees with their point of view that a small swarm of skeptical editors is capable of outnumbering, bullying, and even banning all those who oppose them.
You can see the results at the Wikipedia entry for Rupert Sheldrake, the British biologist who has served as a lightning rod for militant skeptics for several decades. Intelligent, highly trained, an impeccable thinker, and a true advocate for experimentation and validation, Sheldrake had the temerity to be skeptical about the everyday way that science is conducted. He made his first splash by questioning the accepted assumptions of Darwinian evolution, and most recently he published a cogent, well-received book about the hidden weaknesses in the scientific method, titled Science Set Free. His avowed aim is to expand science beyond its conventional boundaries in the hope that a new path to discovery can be opened up.
But you'd never know it from Sheldrake's Wikipedia entry, which is largely derogatory and even defamatory, thanks to a concerted attack by a stubborn band of militant skeptics. Since I am close to Sheldrake personally and have Wikipedia woes of my own, it's not fair for me to offer accusations over the extent to which Wikipedia is under attack. But the skeptics have been caught in the act, which is the pickle they find themselves in, as I mentioned at the outset of this post.
You can read a detailed account in a series of online posts written by Craig Weiler at his blog The Weiler Psi. Confronting the militant pests at Wikipedia resembles taking hold of a tar baby, as Weiler relates in his most recent post, pointedly entitled "Wikipedia: The Only Way to Win Is Not to Play." The unsavory fact is that skeptics have figured out how to game Wikipedia's attempts to provide fairness, and we are all the loser for it.
Dawkins and the militant skeptics are symptoms of a deeper problem that turns out to have fascinating implications. Noisy as they are, these hostile crusaders have had no impact on the everyday activity of doing science or keeping faith. But that is about to change. The deep question of what is real is one that contemporary science can no longer avoid. How this is leading to the decline of skepticism makes for an intriguing mystery story, which will be discussed in the next [part].
Part 2
By Deepak Chopra, M.D., FACP, and Jordan Flesher, BA Psychology
As an attitude, skepticism is a natural part of the scientific method. It calls for solid proof and verification. As an agenda, however, the story of skepticism is quite different. The way that strident atheism has clothed itself in science seems convincing to people who are skeptical about God in the first place. But there's no scientific basis for atheism, since God isn't subject to experimentation. As the dust has settled, the agenda of militant skepticism has come to light — it's basically another symptom of the blogosphere's culture of personal attack, unfounded allegation, and a reckless disregard for the truth.
None of this is news. The fate of militant skepticism, whatever it may be, will drift apart from the serious business of doing science. After all, no scientific discovery was ever made by negative thinking. There has to be an open-minded curiosity and a willingness to break new ground, while the militant skeptics represent the exact opposite: they are dedicated to the suppression of curiosity and protecting rigid boundaries of "real" science.
But by a strange and unexpected chain of events, real science finds itself at a turning point where skepticism itself is proving to be a dubious attitude. The standby of the scientific method — gathering objective data to prove objective facts — has been undermined. The reason for this cannot be stated in a single sentence, because too many shadowy findings, suppositions, and theoretical conundrums are woven together. The leading issues can be stated briefly as follows:
Objectivity has been undermined by the measurement problem in quantum physics, which must account for how the observer actually changes or influences the thing he observes.
Also from quantum physics, the Uncertainty Principle undercut the notion of solid, tangible atoms and molecules existing in fixed locations. No one is sure about the implications for the human brain, since it is composed of atoms and molecules whose status is tied into the mystery of consciousness.
The emergence of time and space, either through the Big Bang or at this very moment, remains mysterious. The pre-created state of the universe is a deep mystery.
The whole issue of consciousness, long ignored because of science's aversion to subjectivity, has become a major concern, principally for two reasons. The assumption that the brain is the producer of the mind has never been proved; therefore, it presents the possibility of being wrong. Second, if consciousness is more like a field effect than a unique human trait, the universe itself could be conscious, or at least possess the qualities of proto-consciousness, just as DNA possesses the possibility for Homo sapiens even at the stage when life forms were only single-celled organisms.
These four mysteries or problems, whatever you label them, undercut skepticism — and more or less demolish militant skepticism — because they make science question its belief in such things as materialism, reductionism, and objectivity. That's too many "isms" for a non-scientist to really care about, and there's no doubt that the everyday work of science proceeds as usual without regard for issues that many would dismiss as metaphysics. But such an attitude is the same as accepting a dead end. For without asking the deepest questions about what is real and how do we know the truth, the current state of physics and biology will be mired in speculation and doubt.
Let's drop the bugaboo about metaphysics and look with open eyes at two critical aspects of philosophy that can come to the aid of science at this moment. One is ontology, which asks what is reality? or how can we discover the difference between reality and illusion? The other is epistemology, which asks what is knowledge? and how do we come to know about the world? Neither looks like a burning issue in everyday life, but they are, because each has a positive and negative pole.
The positive pole is located at the horizon of particle physics and cosmology, where figuring out what is real has become urgent business, now that the solid, tangible world of the five senses has been thoroughly undermined. It has become an object of fascinated study to look beyond our perception of space and time, and since the human brain operates in space and time, this new horizon requires sophisticated thinking about thinking itself.
The negative pole is found with militant skeptics, who are wedded to an outmoded belief that the five senses are basically reliable, that only physical things are real, and that "pure" objectivity is possible, with the corollary that subjectivity will always be the enemy of real science. This last belief totally ignores the indisputable fact that every experience, including the experience of doing science, is subjective. Militant skepticism blocks the way to an expanded science that is trying to grapple with the issue of how the observer is woven into the object he observes.
In the next [part] we'll consider how irrelevant and misguided the skeptical agenda is proving to be by offering specific examples from the work of two popular skeptics, Sam Harris and Richard Dawkins, whose intention to keep science pure and objective has led them into blind alleys and rigid thinking — the very things science should avoid at all cost.
Part 3
By Deepak Chopra, M.D., FACP, and Jordan Flesher, BA Psychology
The bond between militant atheism and militant skepticism has been unusually strong, to the point where attacks on religion are delivered as if no rational, science-mined person could object. In two posts the argument was laid out about how shaky militant skepticism really is in the light of current physics and cosmology. So that the discussion won't seem too arcane and removed from everyday life, this post will examine the fallacies that undermine the skeptical position of two popular skeptics, Sam Harris and Richard Dawkins.
Since both have scientific credentials, readers of their books should have confidence that Harris and Dawkins are getting their science right. But it takes only a slightly deeper examination to raise doubts. In his book for young adults, The Magic of Reality, Dawkins provides a subtitle: "How we know what is really true". It turns out, on reading what he has to say about truth and reality, that Dawkins believes firmly in the truth presented by the five senses, along with the scientific instruments, like telescopes and microscopes, that extend our senses. But reliance on the five senses is the exact opposite of what modern science has been doing for centuries, as far back as Copernicus's discovery that our eyes lie to us when they see the sun rise in the East and set in the West.
The evident reason for Dawkins to make such an elementary mistake lies in his agenda (another thing science isn't supposed to have), which is to discredit all subjective states as unreliable, leading to superstition, credulity, myths, charlatanism (which he intimates is the basis of Jesus's miracles, although a loophole is left open in case Jesus was merely self-deluded), and the ultimate form of deception, belief in God. To date, Dawkins has offered no ontology (theory of reality) that corrects his mistake. Despite a fifteen-minute TED talk on quantum physics, he seems totally ignorant of current theories of perception, consciousness, the mind-body problem, or the observer effect, all of which grew out of the quantum revolution a century ago. In a word, he has made himself irrelevant by his crude linkage of his personal atheism and a fumbling defense of "real" science that was outmoded long ago.
Sam Harris presents a more sophisticated example because, to begin with, he claims a background in philosophy and a long-standing interest in Buddhism. Both areas are deeply concerned with what is real, how we know things, what constitutes the truth, and so on. In his atheist mode Harris is nastier and more strident even than Dawkins (for example, he sees all of Islam as a threat and a present danger, since even "good" Muslims are infected with the inherent violence of their religion). But in various footnotes and passing asides, Harris concedes that subjectivity isn't always the enemy of science. There are medical states, for instance, where the patients self-report of pain, depression, anxiety, etc. are the basis of reality. If a patient says "I'm in pain" or "I'm depressed," no brain scan is sufficient to say authoritatively, "No, you're not."
Harris came a cropper, however, in his last book, The Moral Landscape, when he made basic mistakes that a beginner in philosophy would be warned again. His errors earned the book scathing and dismissive reviews. Stung, he added a long appendix to the second edition defending himself, and when that made no dent, he offered a standing prize to anyone who could convince him that he was in fact wrong.
The thesis of The Moral Landscape is that "conscious minds… are… fully constrained by the laws of Nature (whatever those laws eventually turn out to be)." As it stands, the statement is recklessly absolutist, since it assumes that the operations of the cosmos, extending to an infinite horizon, are understandable by the human mind. Leaving that aside, Harris felt on safe ground because current scientific assumptions identify mind as brain, and there is no doubt that the brain is, indeed, constrained by the laws of nature. But reviewers balked when Harris attempted to firmly prove that morality has its basis in scientific principles operating over the course of evolution. He had made a shaky truce with subjectivity in the past. Now he wanted to bury subjectivity in an area, morality, where scientism is weak at best. Natural laws don't explain why humans are altruistic or love one another, much less do they explain our divided nature, where good and evil contend in an intractable, wholly inexplicable way.
Harris's boldness exposes his allegiance to bad thinking about what is real and how we know the truth. Specifically, this is the misunderstanding that follows from fusing ontology (what may be 'real') with epistemology (what may be 'true') without first making sure that one's apparent epistemological 'truths' are, in actuality, even real. To arrive at a 'truth-claim' in regards to consciousness and morality via the scientific method, without first understanding the fundamental subjective nature of either consciousness or morality, Harris cannot be certain that his claims are based in reality. For all truth-claims, are made by the human neurological system, and the human brain is not a reliable or valid guide to the actual 'reality of things'.
In a word, while Dawkins makes a crude claim that the five senses are reliable indicators of what is real, Harris makes a sophisticated claim in the same area, by assuming that the human brain, a physical object that evolved over millennia, is reliable as the model for everything that happens inside our minds. But if the five senses can't be trusted, neither can the brain, which processes the input of our sense organs and fashions them into a three-dimensional model of the world. The model isn't the same as reality. At best it is only provisional; at worst it may be very far from the truth, as witness hundreds of models from the past that have been thoroughly exploded (e.g., the Earth is the center of creation, blood washes back and forth in the body like the tide, etc.)
Harris may argue that the scientific method can "stand on its own" apart from the nervous system of the experimenter via the use of technological systems that run on the logic and language of mathematics, etc. However, the data which computers churn out still has to come in contact with the nervous system of the scientist in order for a theory of morality and human consciousness to be constructed. (The deep question of whether mathematics is universal or somehow mediated by the human nervous system has yet to be answered with any certainty.)
If Harris hadn't stretched his assumptions to the breaking point, he wouldn't have revealed that he was making the same mistakes when arguing against God. For God, of all things, exists on the cusp between what we know, what we think we know, and what is indisputably real. An arthritis patient's pain is indisputably real, even though subjective — in fact, it is real because it is subjective. There is no scientific proof that a report by a mystic that she feels the presence of God isn't real, and the subjectivity of the experience is the measure of its realness, not the measure of its illusory quality.
In a word, Harris and Dawkins, by turning their backs and scorning subjectivity, have fallen into traps of their own devising. Militant skepticism builds upon their mistakes, amplifies them, and employs scurrilous personal attacks to cover over their own intellectual flaws. In the end, the militant movement will collapse, not because the people who like God outnumber the people who dislike fear, and are suspicious of God. Skepticism's agenda is doomed because its thinking is basically unsound.
---
Deepak Chopra, MD is the author of more than 75 books with twenty-one New York Times bestsellers. His latest book is What Are You Hungry For? (Harmony, November 12, 2013). Jordan Flesher, BA, is a student pursuing a Masters of Arts in Psychology.