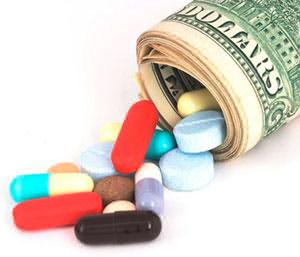 Healthy senior citizens are being needlessly exposed to potentially risky medications due to blind adherence to national health guidelines drafted for younger people, a prominent cardiologist has warned.
"Nowadays few elderly people are allowed to enjoy being healthy," writes Edinburgh University cardiology professor emeritus Michael Oliver online in the British Medical Journal.
"A bureaucratic demand for documentation can lead to overdiagnosis, overtreatment and unnecessary anxiety," he wrote.
Specifically addressing the situation in the United Kingdom, Oliver criticizes the National Health Service (NHS) for aggressively encouraging doctors to treat people of all ages with blood pressure or cholesterol drugs intended to prevent heart disease and other chronic conditions. Yet the case for these drugs is based on studies showing that they slightly reduced the lifelong risk of heart attack, stroke or death in much younger patients.
"Preventive action may be irrelevant and even harmful in elderly people," Oliver writes. "More than 30 years ago, in his book Medical Nemesis, Ivan Illich called this trend 'the medicalization of health'."
In part, the NHS encourages doctors to prescribe blood pressure and cholesterol drugs by financially rewarding doctors who achieve the Quality and Outcomes Framework targets.
"Many older people, often retired, are summoned by their general practitioner for an annual health check," Oliver writes. "They may feel reasonably well, but the NHS does not always permit such euphoria. They may be told that they have hypertension or diabetes or high cholesterol concentrations; that they are obese; that they take too little exercise, eat unhealthily and drink too much."
Yet medicating the elderly may pose a greater risk of side effects than medicating the young, he warns, and for lesser benefit.
"Are those people who have now been turned into patients warned sufficiently about side effects?" he asks. "Are minor side effects, which can be debilitating in this age group, reported to health authorities? More importantly, are doctors willing to discontinue treatment and permit these patients to return to their previously unencumbered and reasonably fit lives?"
---