Daniel Quinn |
Ishmael
(Ishmael Series, Book 1) (pp. 272-273).
Bantam, 2009, 25th Anniversary Edition.
13,224 views
January 23, 2020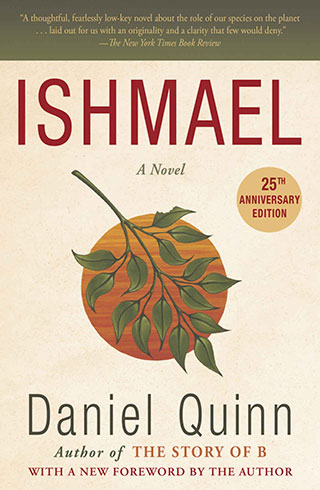 "There is one significant difference between the inmates of your criminal prisons and the inmates of your cultural prison: The former understand that the distribution of wealth and power inside the prison has nothing to do with justice."
I blinked at him for a while, then asked him to explain.
"In your cultural prison, which inmates wield the power?"
"Ah," I said. "The male inmates. Especially the white male inmates."
"Yes, that's right. But you understand that these white male inmates are indeed inmates and not warders. For all their power and privilege—for all that they lord it over everyone else in the prison—not one of them has a key that will unlock the gate."
"Yes, that's true. Donald Trump can do a lot of things I can't, but he can no more get out of the prison than I can. But what does this have to do with justice?"
"Justice demands that people other than white males have power in the prison."
"Yes, I see. But what are you saying? That this isn't true?"
"True? Of course it's true that males—and, as you say, especially white males—have called the shots inside the prison for thousands of years, perhaps even from the beginning. Of course it's true that this is unjust. And of course it's true that power and wealth within the prison should be equitably redistributed. But it should be noted that what is crucial to your survival as a race is not the redistribution of power and wealth within the prison but rather the destruction of the prison itself."
"Yes, I see that. But I'm not sure many other people would."
"No?"
"No. Among the politically active, the redistribution of wealth and power is … I don't know what to call it that would be strong enough. An idea whose time has come. The Holy Grail."
"Nonetheless, breaking out of the Taker prison is a common cause to which all humanity can subscribe."
I shook my head. "I'm afraid it's a cause to which almost none of humanity will subscribe. White or colored, male or female, what the people of this culture want is to have as much wealth and power in the Taker prison as they can get. They don't give a damn that it's a prison and they don't give a damn that it's destroying the world."
Ishmael shrugged. "As always, you're a pessimist. Perhaps you're right. I hope you're wrong."
"I hope so too, believe me."