Chemtrail activity over Puerto Rico. Developing freak hurricane in the Atlantic Ocean to hit New York or Canada?
Activity over the North Carolina area won't do much of anything of tropical concern. Am expecting it to give heavy rains / strong winds and high surf.
The main area we are watching is still the development near Puerto Rico and Haiti. As this North Carolina low moves West, it should rapidly swing this system up between Long Island and the Canadian Coastal zones. Am watching it carefully because it does have a favorable environment for the next named storm system.
A side note. Out in the middle of the Northern Atlantic will develop an extra-tropical type storm with a deep surface low over the next several days. We'll put satellite images of it up when this does happen.
---
For the 25th of September (26th in Australia)
United States / Canada / Mexico
Seattle has seen spraying for days now. This day will be the first break in awhile.
Continued spraying across the Midwest and Eastern United States, covering a very large area.
The Southwestern States remain spray free.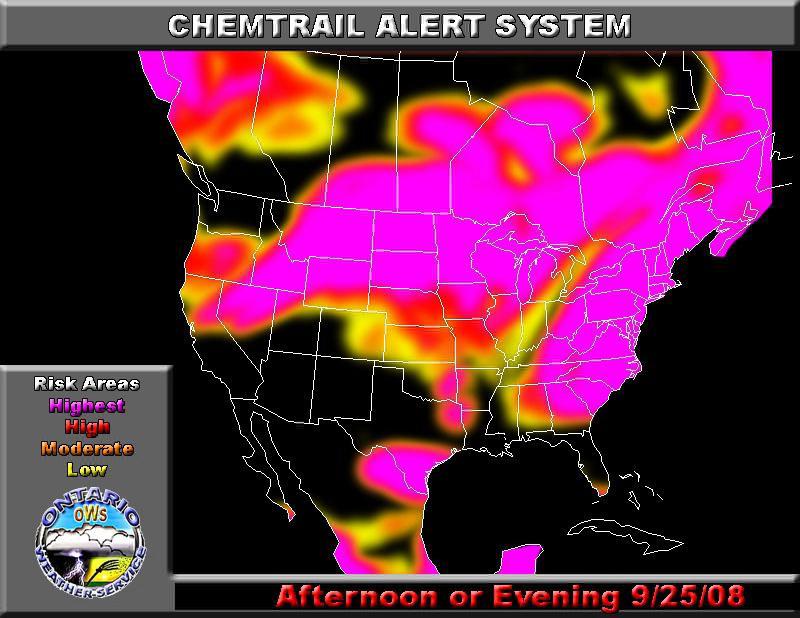 ---
Europe
Most of the area from London to Paris will be out of alert levels. Been awhile and it is a major needed break. Keeping the operations in the Eastern parts of the country this day.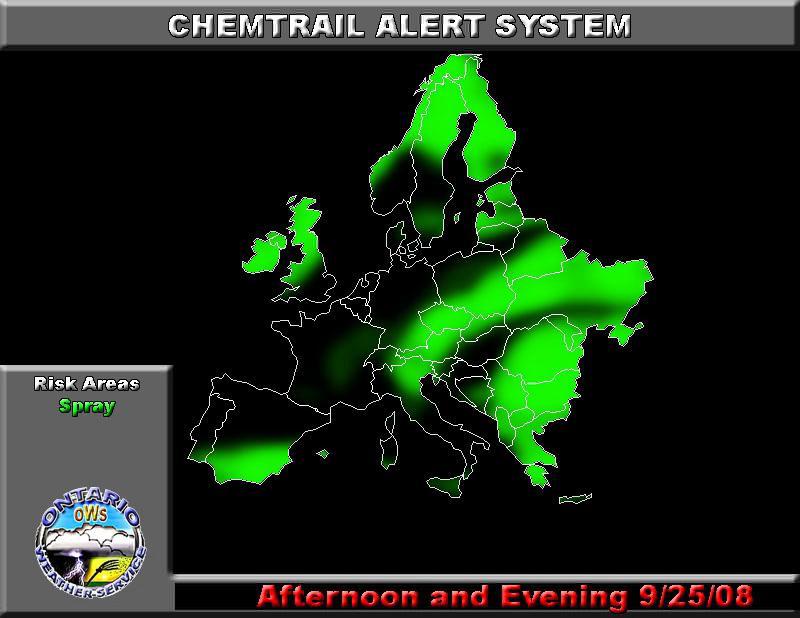 ---
Australia
---