For the 24th of September (25th in Australia)
United States / Canada / Mexico
Can the Midwest get a break? Not this day. Expect dangerous levels of spraying.
Spraying will continue in the New York City area as well, possibly ahead of what might be a tropical system named Kyle within a few days.
The Pacific Northwest into Western/Central Canada are back in the mess today. The Southwestern USA remains trail free.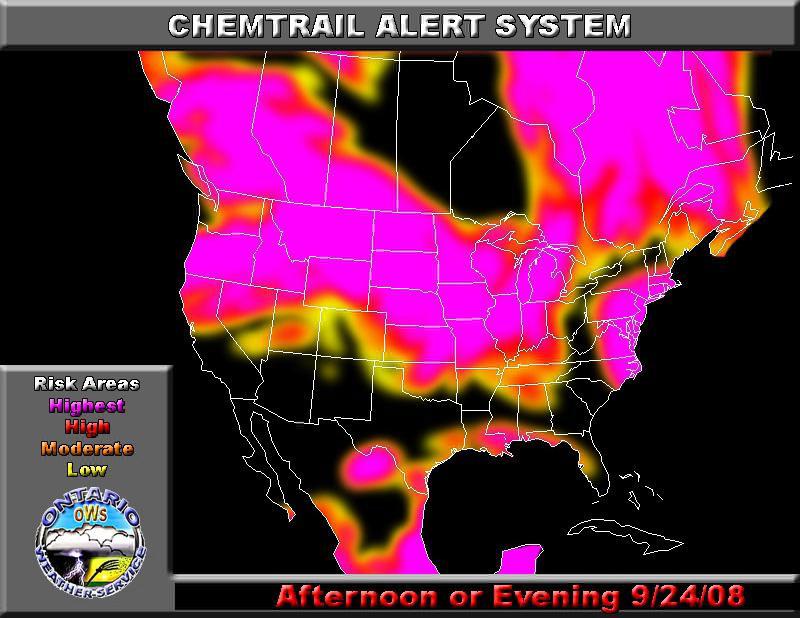 ---
Europe
Hardest hit this day will be the Italy and Greece areas. A good part of the Northern country will be hit as well. Not looking overly dangerous over the London area.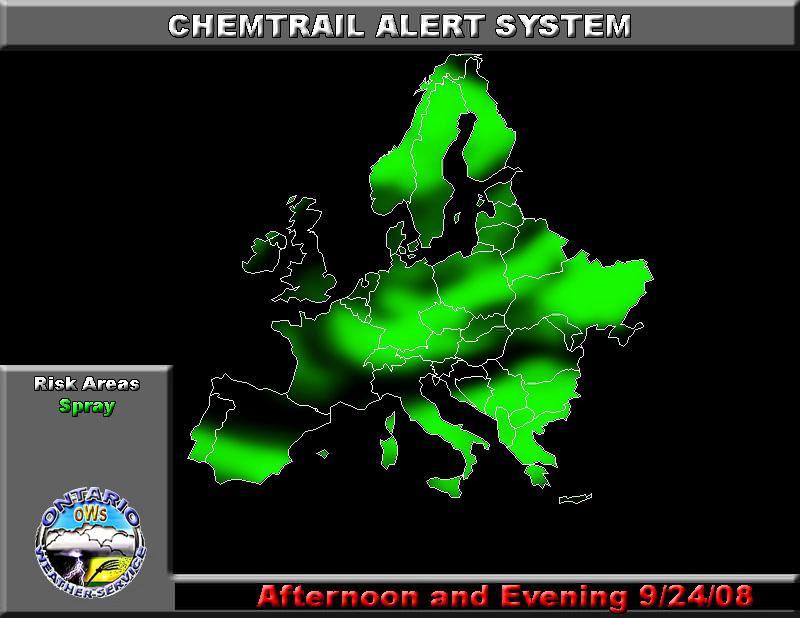 ---
Australia
Trail activity will remain in the Southern parts of the country today.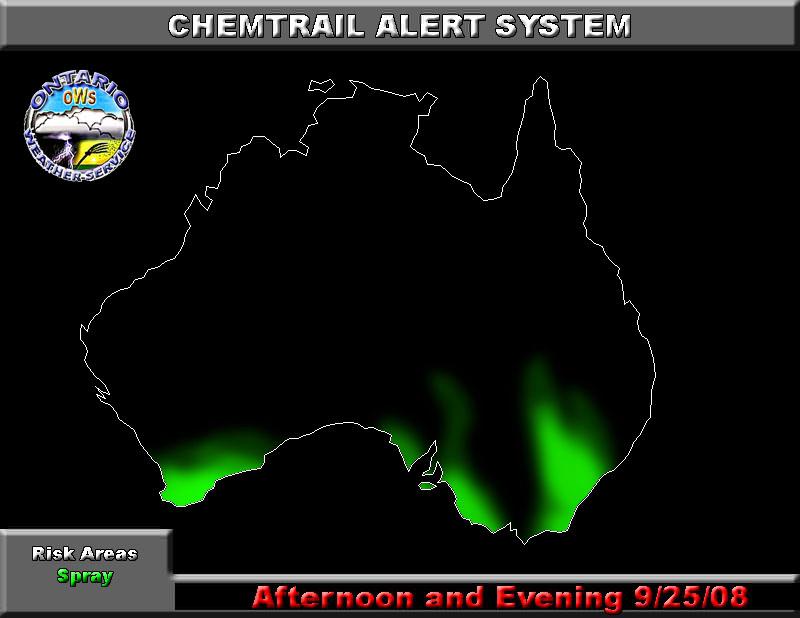 ---
Warning
Chemtrail activity over Puerto Rico. Developing freak hurricane in the Atlantic Ocean to hit New York or Canada?
Tropical activity over Haiti and Puerto Rico is a very interesting area right now. This area may develop into a named system over the next several days. If it does, pattern favors a direct Northward movement into the New York City up to Canada Coastal zones.
Timing is everything and if this storm can catch the Eastern end of a low pressure system that will be over North Carolina by the 25th of this month, it will swing North at a very fast rate.
All eyes are watching this developing system. Stay tuned!
---