For the 22nd of September (23rd in Australia).
United States / Canada / Mexico
Much of the same as yesterday with some of the Southern California area getting in on this for the first time in a while. A break is coming for Canada.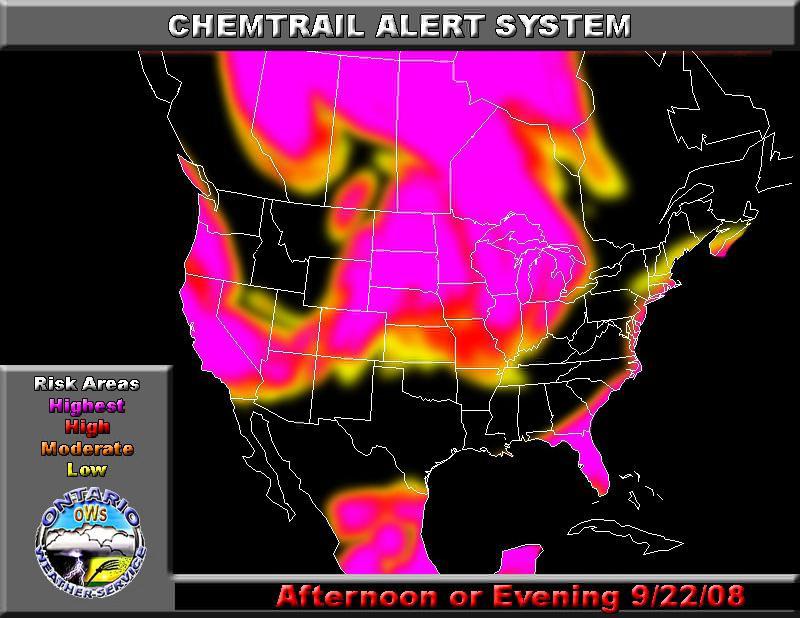 Europe
No description. (WarIsCrime note: … But see the map, it's up to date.)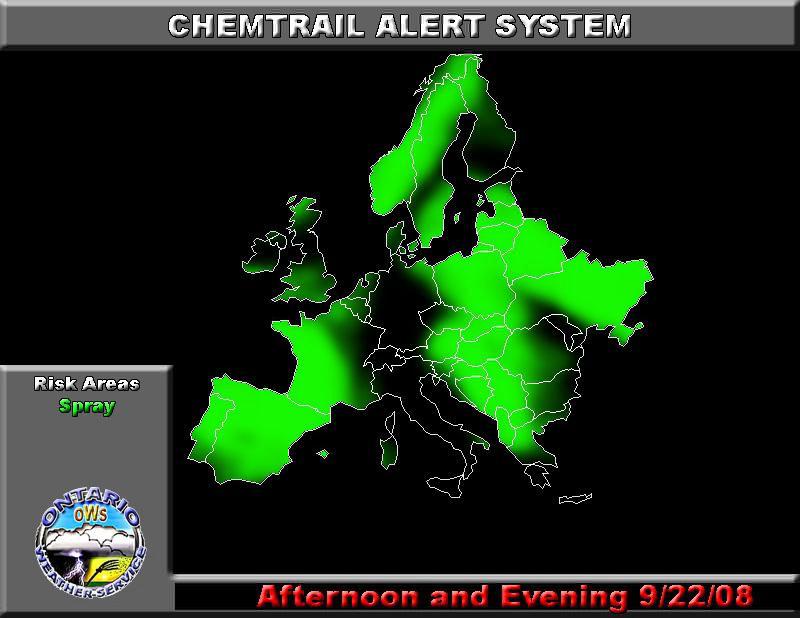 Australia
Sydney and Southwestern Australia will have spraying yet again.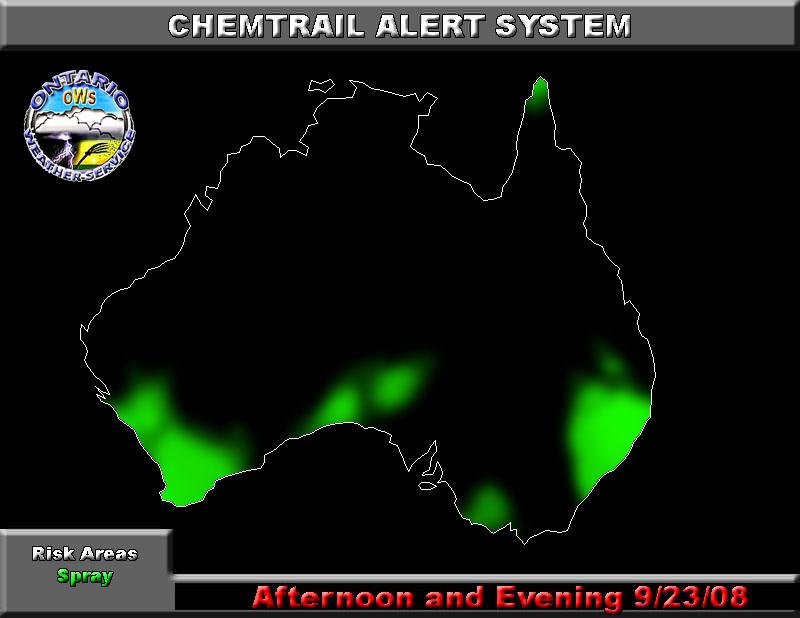 ---