For the 21th of September (22nd in Australia).
United States / Canada / Mexico — Much of the Northern USA will continue to see spraying in the area. The Southwestern USA over Las Vegas is a target area as well this day stretching to the San Francisco area.
The Central and Northern Plains will also be a major target. Going to keep spraying over the Chicago area for the forth day in a row.
Skies over the Memphis area will be safe today.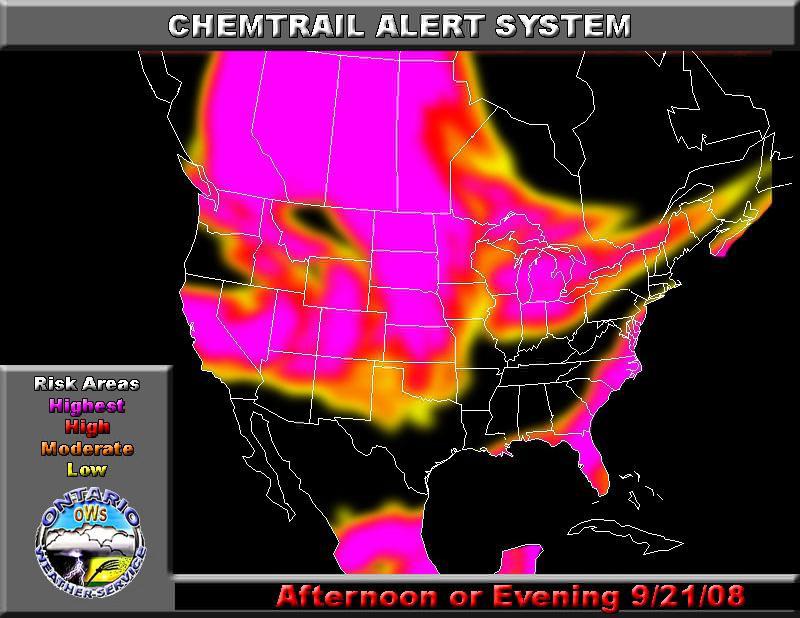 ---
Europe — Paris will again be under the spraying operation. Much of the European country will have spraying this day. Doesn't look like much of the Greece area will be checking in due to an absent of operations over that region. Will be focusing on the Paris area today.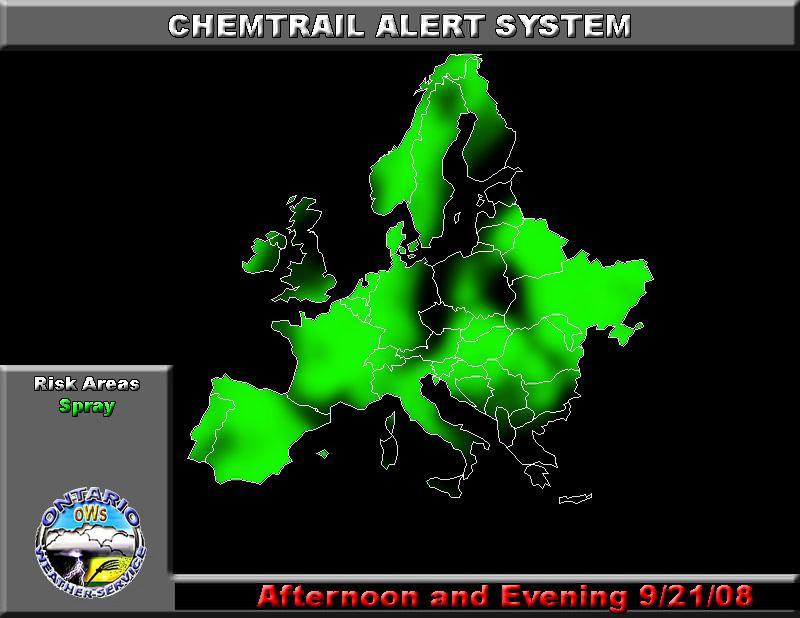 ---
Australia — A major spray operation is scheduled for the Southeastern country this day and directly over and around the Sydney area. Sydney has a spray operation this day.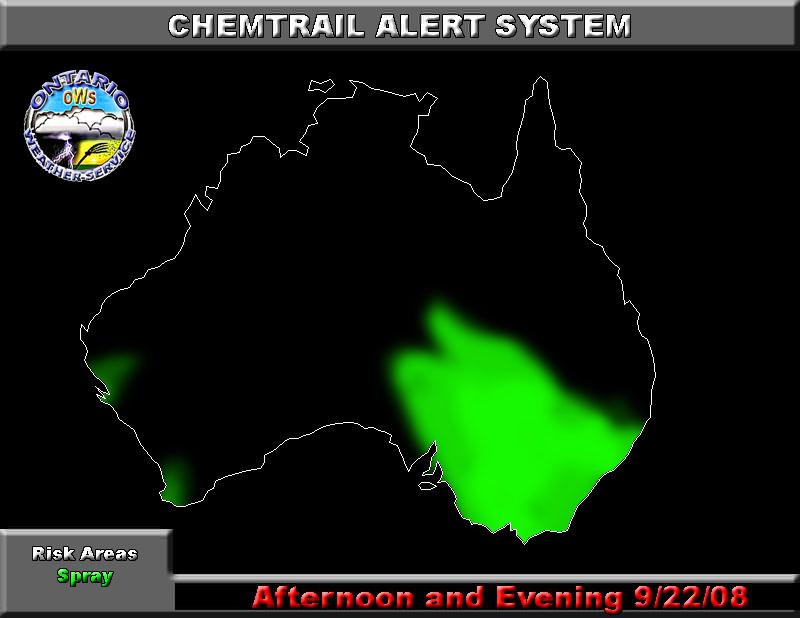 ---
Photo taken today, Sept 21, 2008, at 16:25 CET in Paris, France, by Paul Bondarovski: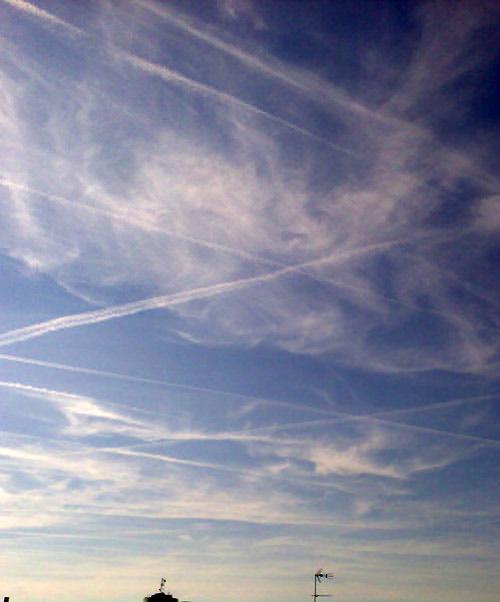 We're going to get used to say "it sprays" as we say "it rains" or "it snows"… :((