For the 20th of September (21th in Australia).
United States / Canada / Mexico — Continued spraying across the Pacific Northwest and Rocky Mountains states. Denver will be a prime target today as well.
Spraying will also continue in the Ohio River Valley, spreading into the Northeastern USA, including the New York City area.
The Southwestern USA will be targeted today. Not a major spray day, however moderate-high levels of activity will be expected over the Las Vegas area. Some of Southern California will see this as well so have your cameras ready. Phoenix will get clipped, however are still on the fringe of some activity, which will be highest over Las Vegas.
Dallas to Houston remain free yet again.
Western Canada will continue the beating, Eastward to the Atlantic. Relentless attacks in this country lately.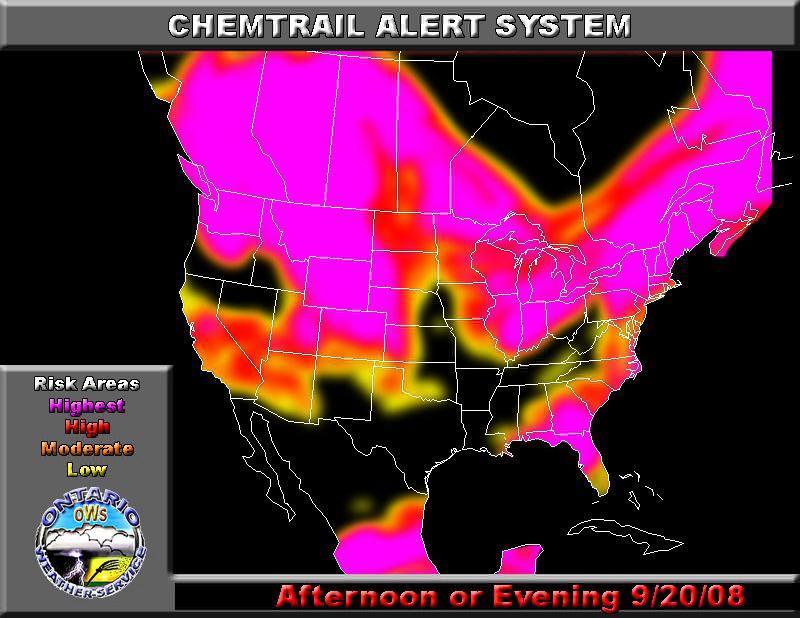 ---
Europe — Spain will be under the trails today. Much of the Western Europe area will be pretty low in activity. Eastern Europe will remain the highest activity.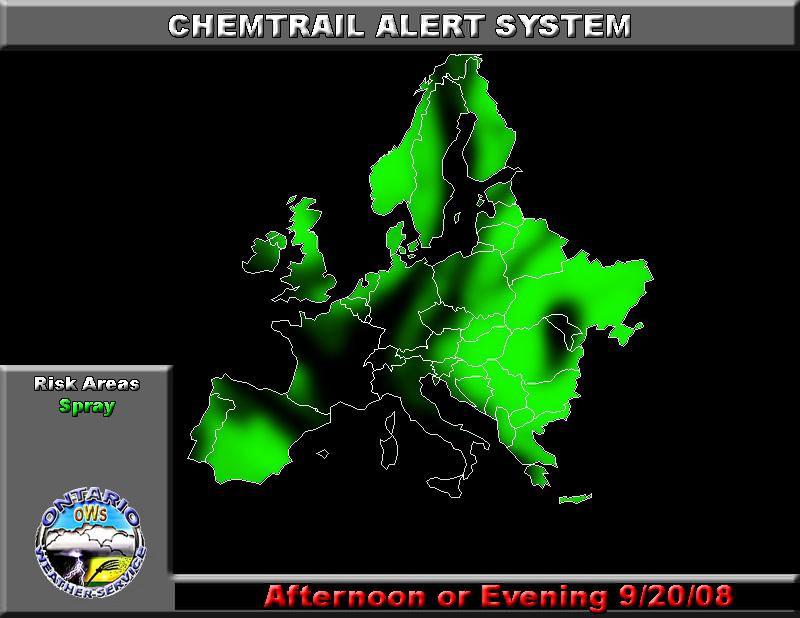 ---
Australia — Look for spraying above and around the Sydney area today. Spraying is expected across the entire Southern country today.