United States / Canada /Mexico – Eastern Coast to Florida yet again. Parts of the SW USA will see them as well and tihs will only increase by mid week there.
Much less in the Pacific Northwest, with Western/Central Canada getting covered.
WARNING: Southern California is in planning stages for chemtrail activity later week. Plans are going through for spraying on Thursday.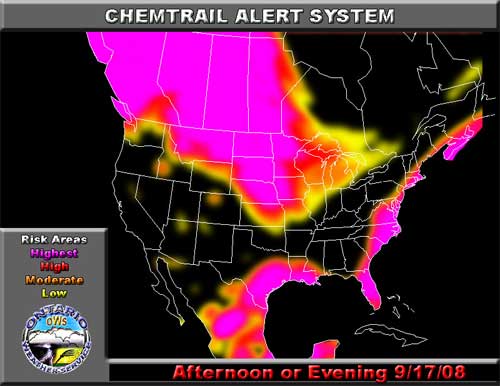 Europe – Most of the country will be sprayed again. We are seeing a major attack in the skies above Spain and France. This is a major spray day. Almost a pandemic.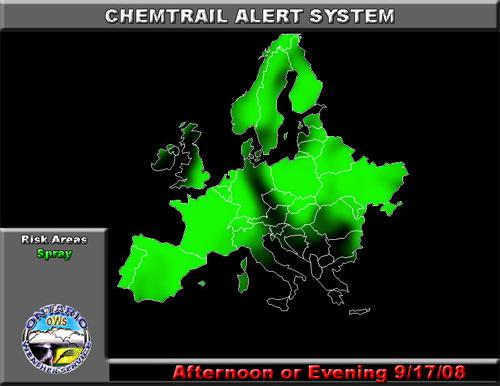 Australia – Much of the country will be free, with the exception of the Southeast and Southwestern sections. Looks pretty free this day though.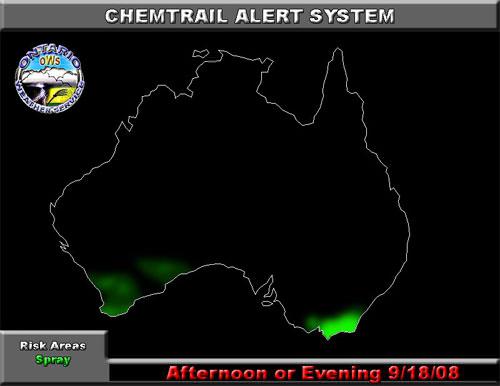 ---
NOTE: Europe and Australia tracking maps are calibrated for testing phase. The greener or more gaseous color represents the highest level of concentrated chemtrail spraying or debris.