United States / Canada / Mexico
Pacific Northwest levels will be highest with the Southwestern USA trail free. Battle plans are to force a stronger gradient between the Rockies and Southern California to produce one of the strongest Santa Ana Wind Events ever recorded. Thus OWSweather.com has issued a very dangerous forecast at the Santa Ana Wind Forecast Center. National Weather Service is going moderate. However, with the new evidence I have no choice but to go very strong and dangerous.
Also the Eastern USA will be highly sprayed in widespread levels, including the Windy city yet again.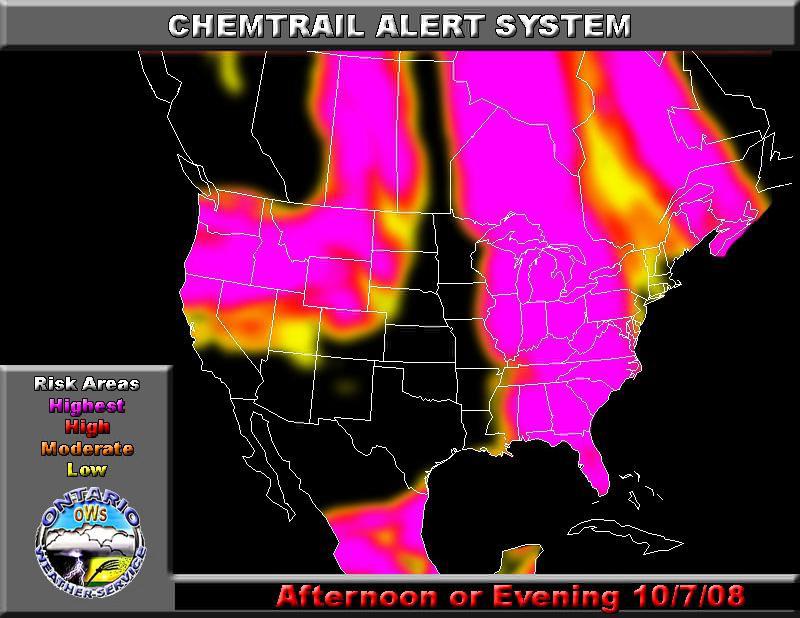 ---
Europe
Heads up Spain. You are in for major operational spraying, up through France and the UK. Extreme Eastern parts of the country are in high levels as well.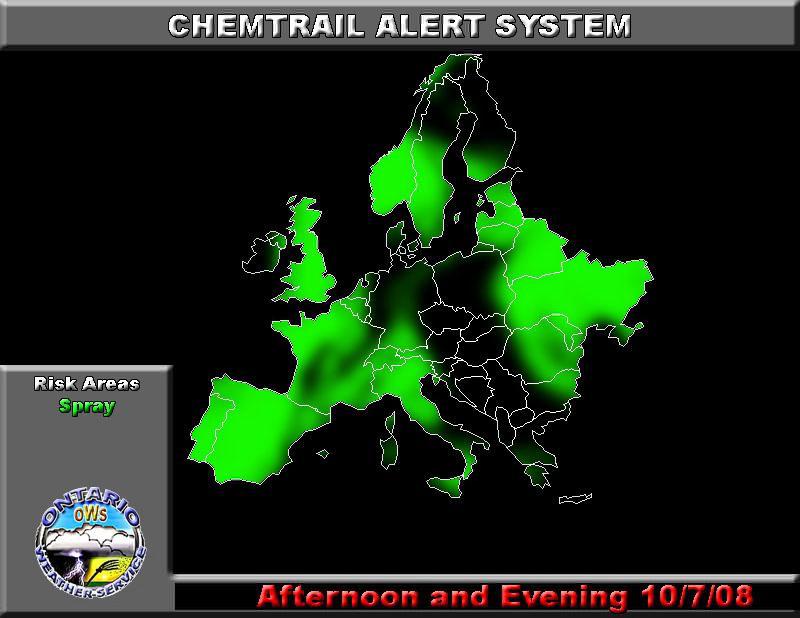 ---
Australia (October 8th)
The land down under looks pretty toxic today. West to East strip across the heart of the country will exist, including possibly over Sydney.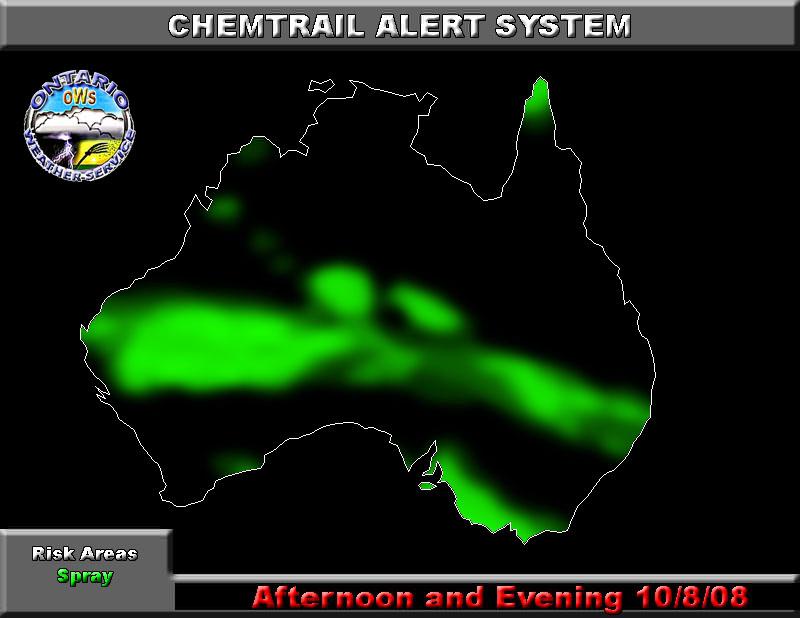 ---