WARNING: Major trailing operation scheduled on October 2, 2008 for Los Angeles and surrounding across the entire Western United States and Canada in the largest trailing operation for many months.
United States / Canada / Mexico
Full scale attack on the Western United States and Canada. Los Angeles and Arizona have no seen chemtrail operations in many weeks or months as bad as what will be seen in the areas. Kingman, AZ we know you are viewing.
Most of the rest of the countries will remain under attack levels, with planned medium/high scale threats across parts of the Upper Mid Atlantic and Ohio River valley per the map.
Hey Dallas. Enjoying the skies? You haven't seen an operation in a while now but that will change in the very near future.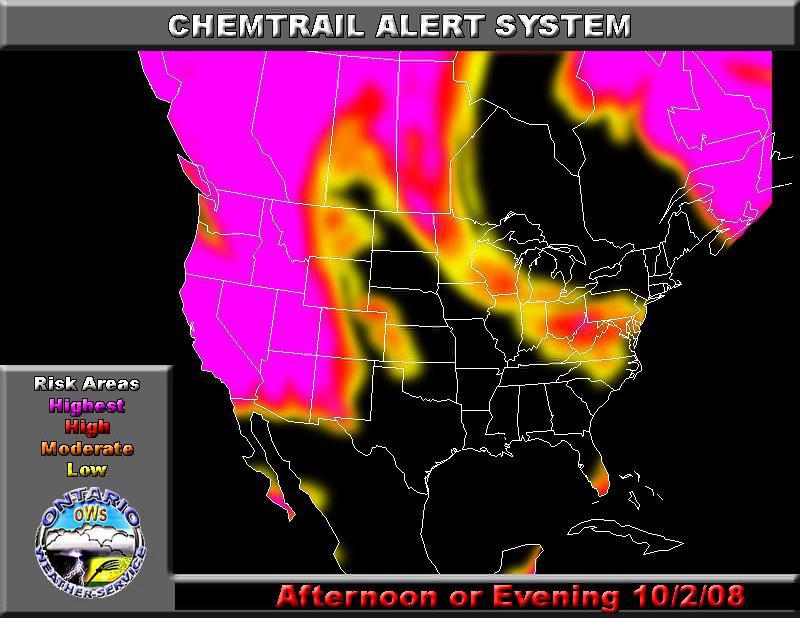 ---
Europe
Three separate areas. One across the Northern tier of the country. The second across the Southwestern country. The third Italy, Eastward.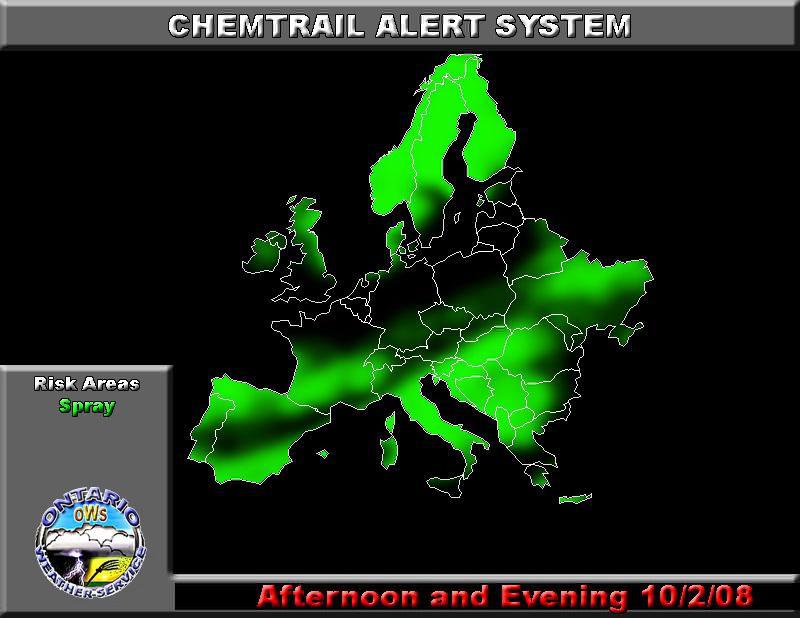 ---
Australia (October 3rd)
Southeastern country will continue to be slammed. Hearing reports of trails all over as of late.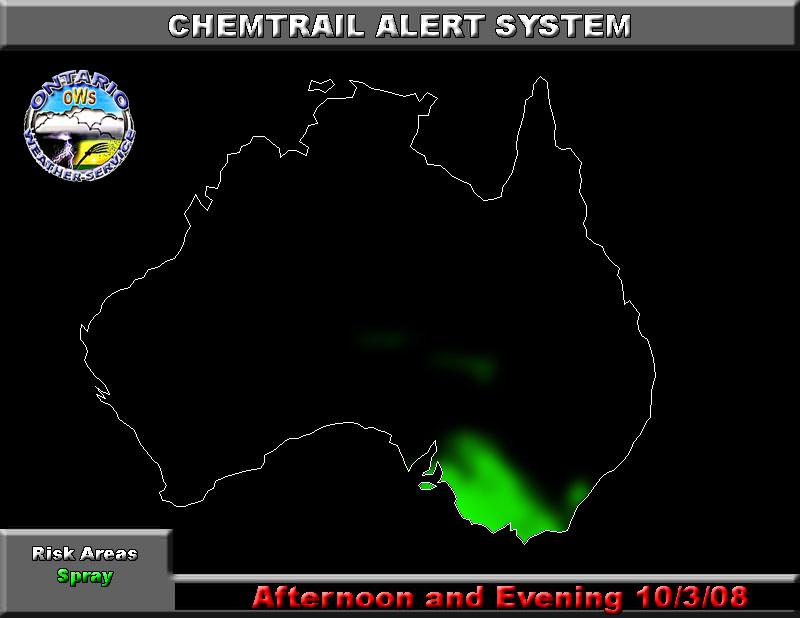 ---