United States / Canada / Mexico
A major spraying for the nation's heart land from TX through Canada. From North Carolina to NYC as well. Resuming in the Pacific Northwest shortly. However it will not be a major operation day for much of the NW, with the exception of Western Canada, who again, will be hit hard.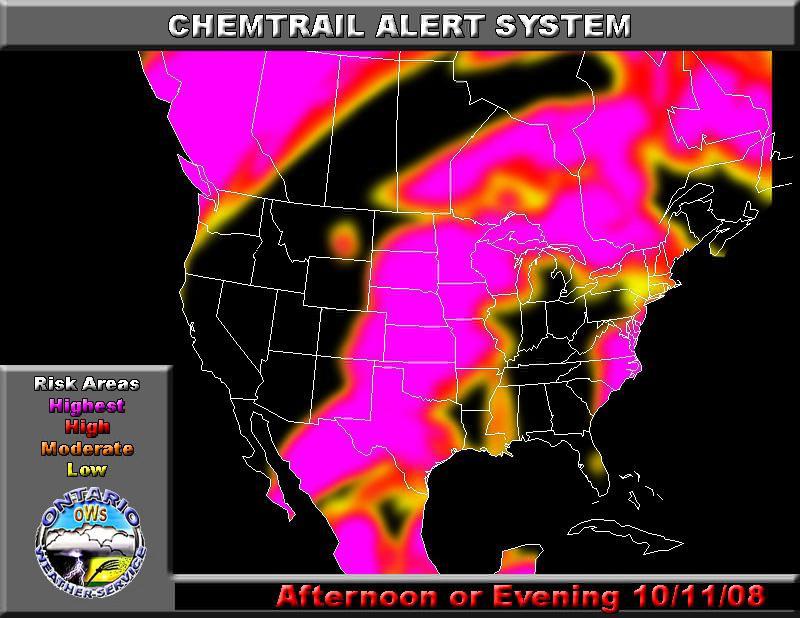 ---
Europe
Very heavy across Spain, perhaps the heaviest spraying. Sporadic operations from the U.K. into central parts of the country.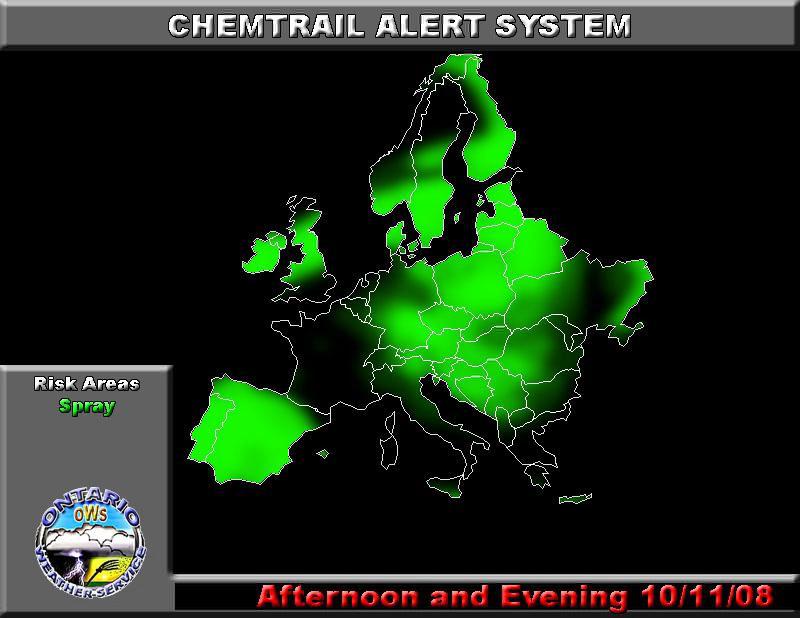 ---
Australia (October 12th)
Southern country hit hard yet again. Northern country is staying out of this.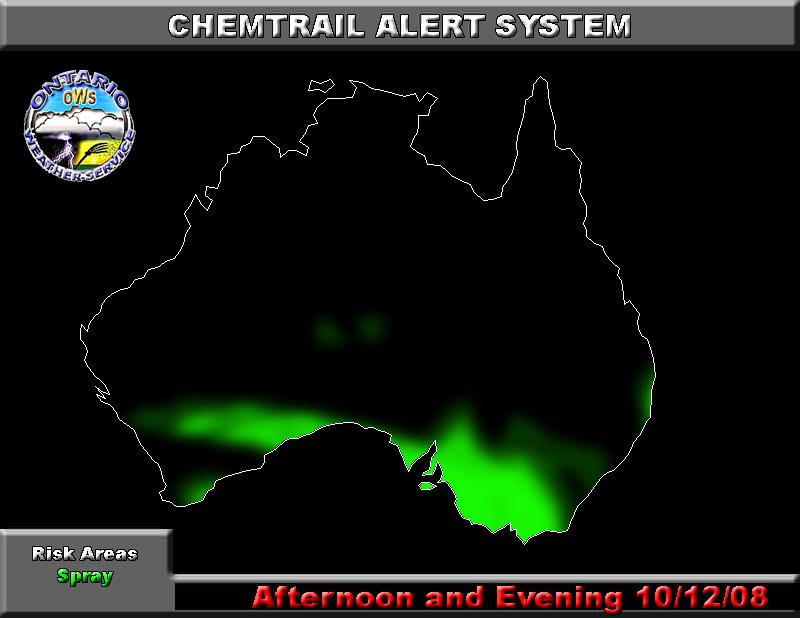 ---