WARNING: Upper spraying patterns conclusive to be a plan to develop one of the strongest Santa Ana Wind Events Southern California has ever seen.
United States / Canada / Mexico
Clearer day across the Western half of the nation with a clear dividing line, leaving the entire Eastern part of the country in heavy spraying.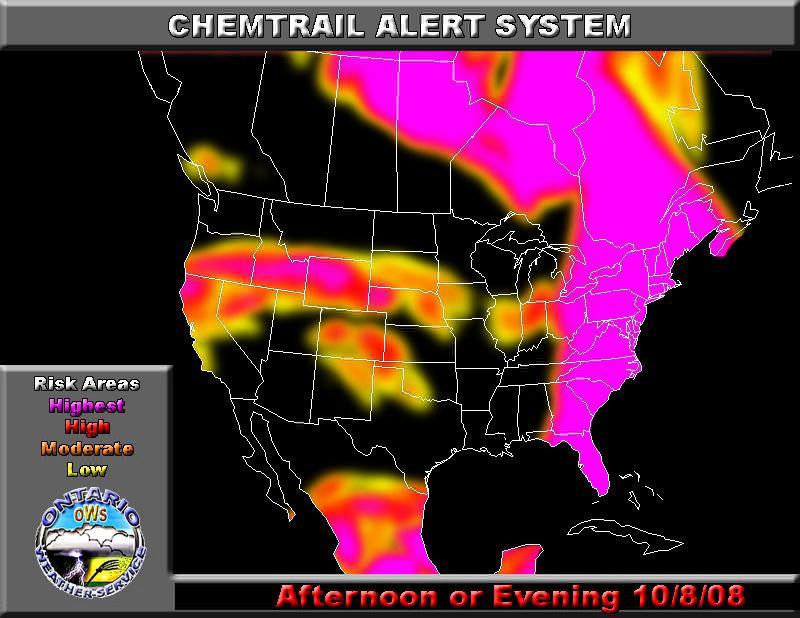 ---
Europe
From Spain to Paris still getting heavy spraying. Certainly not a good time to be out and about, pushing East into the Netherlands.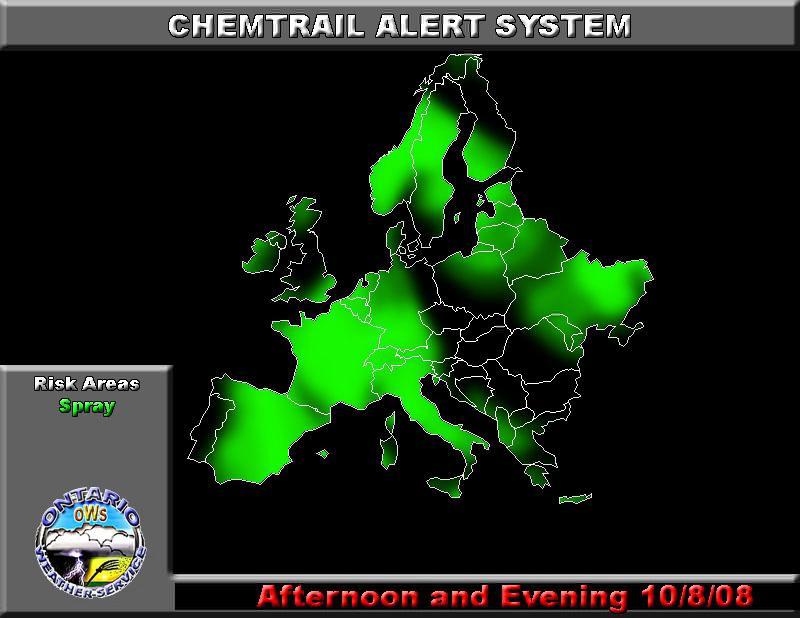 ---
Australia (October 9th)
The entire Western part of the country looks like a major spray day. Seems Australia is getting more active.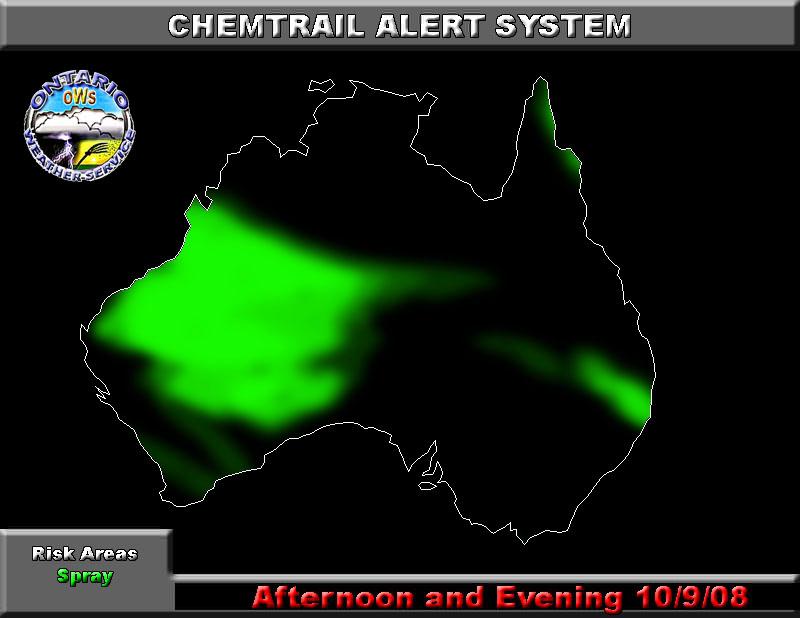 Donate and Make a Difference
War Is Crime is an independent non-commercial website. It is not addressed to "the masses" but to the individuals, to you personally. Please consider sending a donation to help us keep it running. Your generous support makes the world a better place!
---