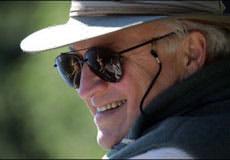 Last Monday, speaking at the South Korean-based Asan Institute for Policy Studies conference in Washington, D.C., the former Vice President Dick Cheney, who helped set up the now-penetrated and leaked U.S. surveillance system of international phone calls and emails, expressed the concern that "(Snowden) may not have been the only one involved" and that he may have been fed information by someone deeper inside the NSA.
"It's a major loss," Cheney said. "The final damage is yet unknown. He has done a lot already." Taking audience questions, he added: "many of us are cautious."
This last phrase shows that it's not what Edward Snowden has already revealed that makes Cheney particularly "cautious" but what he has not yet.
Dick Cheney certainly has a lot to hide. Much of it concerns his involvement in the 9/11 plot and other events of the past, but it's his more recent secretive activity that seems to be much more interesting and potentially explosive if revealed to the public.
One of his most obscure secrets has been partially revealed, though still waiting for more documented details (from Ed Snowden?), by Richard Sauder in his 2012 book, Hidden in Plain Sight: Beyond the X-Files (Keyhole Publishing, 2012).
Below is the excerpt about it from Chapter Three of the book.
---
What's Under The Vice-Presidential Mansion?
by Richard Sauder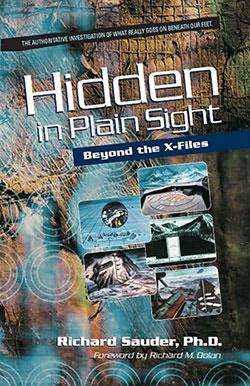 … A more recent example of a clandestine tunnel beneath Washington, D.C. came to light in 2001 in connection with the Robert Hanssen spy scandal. Hanssen was the FBI counter-espionage agent who was arrested and jailed for spying for the Russians. News reports in March of 2001 revealed that Hanssen evidently tipped off the Soviets that during the 1980s the Federal Bureau of Investigation (FBI) and National Security Agency (NSA) had secretly dug a surveillance tunnel beneath the Soviet Embassy in Washington, D.C. The project reportedly cost several hundred million dollars.
When asked about the clandestine project on the CBS News Face the Nation television news show, Vice President Dick Cheney commented: "If it were true such a tunnel were dug, I couldn't talk about it anyway." As we shall shortly see, this is an interesting response by Dick Cheney, indeed!
Just a little over one year after giving the evasive response to CBS News about the reported secret tunnel under the Russian Embassy, Dick Cheney's neighbors began to complain about a construction project at the Vice President's residence that created repeated, huge blasts that were rocking their neighborhood – and the explosions emanated from Dick Cheney's own house! Now, it should be said that the Vice-President of the United States lives in a mansion on the grounds of the U.S. Naval Observatory in northwest Washington, D.C., just off of Massachusetts Avenue, and the location is surrounded by expensive homes in a wealthy section of town.
So you can imagine the concerns that residents of the neighborhood had when they began to hear loud explosions 2 or 3 times a day, early in the morning, as well as late at night. When neighbors complained about the continuing blasting, the Naval Observatory Superintendent, David W. Gillard, sent out a letter, in which he said:
Due to its sensitive nature in support of national security and homeland defense, project specification is classified and cannot be released. In addition, please understand we are severely constrained by operation requirements to perform this project on a highly accelerated schedule…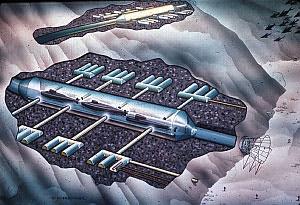 Gillard went on to say that the blasting could last for another eight months, and also said that the Navy had tried to create less noise on the construction project (whatever it was) by "silencing backup alerts on trucks and removing most diesel-powered electric generators from the construction site." A Navy spokeswoman further characterized the work as "infrastructure and utility upgrades." Local residents speculated that the work may involve underground excavation or tunneling. I am inclined to agree with this view.
Put this in perspective: when is the last time you tried setting off high explosives at your house? Especially in these troubling times of Homeland Security? For most people, that sort of activity would probably earn a swift trip to a prison cell – but not for the Vice President of the United States, whose house needed hundreds of explosive blasts over a period of many months!
Now, any thinking person can plainly see that while all this blasting was going on, Vice-President Cheney must certainly have been somewhere else. Perhaps down in the labyrinth of tunnels that underlies Washington, D.C., since presumably Cheney – the consummate Washington, D.C. insider – would already have known about the tunnels and, more than likely, would have regularly been using them himself.
But the highly unusual level of heavy construction activity at the Vice Presidential mansion clearly indicates a more serious kind of undertaking – perhaps going deeper, much deeper? In this regard I cannot help but think back to the Golden Eagle Award that Dick Cheney received in 1996 from the Academy of Fellows of the Society of American Military Engineers (SAME).
Two Golden Eagle Awards are given each year to "engineers who have made singularly distinctive contributions to the profession of military engineering and to America's defense establishment."
In 1996, Cheney shared the honors with Steve Greenfield, the Chairman Emeritus of the Board of Parsons Brinckerhoff, Inc., perhaps the premiere underground construction and tunneling company in the United States.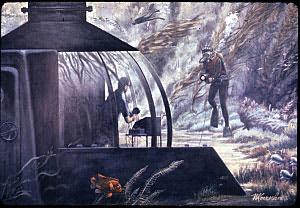 The interesting thing about this engineering honor is that while Cheney is a past Secretary of Defense, he is not an engineer. His official biography plainly states that his academic training is in political science, and his adult career has been in the political arena.
It is also interesting that Cheney received this honor along with the Chairman Emeritus of the Board of Parsons Brinckerhoff, Inc.
Did Cheney and Greenfield perhaps work together on a major, clandestine, underground project, with Greenfield handling the hard engineering side of the project, while Cheney pulled the levers of power in the smoky, back rooms of the black budget world that clandestine movers and shakers navigate to get big, secret things done?
I don't know, but there are 3.3 trillions of dollars (that would be 3.3 thousand billions) unaccounted for in the American black budget, and Parsons Brinckerhoff, Inc. has popped up in my research more than once, as has Dick Cheney.
When a non-engineer such as Dick Cheney receives a prestigious engineering award, that is an interesting turn of events and begs the question: for what?
***
… By now, I am clear on a few simple facts.
There are many secret underground and probable undersea bases and tunnels.
They can be impressively large and surprisingly deep.
They contain very sophisticated technology.
Many thousands of people are involved in constructing, operating, and maintaining these facilities.
They are located all over the world.
Aliens are probably involved in some, or maybe many, of the underground and undersea bases.
High-speed tube shuttle train systems probably do exist.
We, the people of this planet, are being massively lied to by our so-called "leaders."…
---