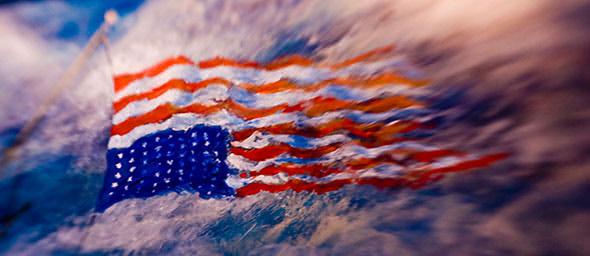 The last couple of weeks here in San Miguel de Allende have been interesting. The 75 degree days and cool breezy nights in this magical high central desert city have been punctuated with various local festivals and visits from other Dollar Vigilantes, including Jonathan Lockwood, James Guzman and Tom Cloverton. We have all partied with Arnie Thexton, another resident of San Miguel who has modeled his life on Bob Dylan's observation that "a man is a success if he gets up in the morning and goes to bed at night and in between does what he wants to do."
Other than too much gin and not enough vermouth, these weeks have been rewarding and in deep contrast to the week before when my US bank held up a wire transfer for no good or apparent reason, and then required me to answer four questions they were provided in real time to which they could not have known the answers. I sense it was a not-so-subtle communication from the United States government letting me know they know where I am, what I am doing, and more importantly, private facts about me my family.
I guess that gentle reminder should not be surprising since the NSA finally admitted the reason they hold records on everyone is so they can easily build a case against them if they need to. And considering the average American commits 3 felonies per day, it is easy to lock you (or me) up if you cause too much trouble, rub some government sycophant the wrong way, or express yourself in a manner the owners don't like. Jeff Olson is a good example of that dark principle. He wrote some unkind things about Bank of America on a sidewalk in California and was facing 13 years in prison if convicted. They claim it was for defacing property, but even a half-wit knows that is bullshit. It was, is and will always be about expression deemed inappropriate, or at least unhelpful. He was lucky in that he will only be faced with financially crippling attorney's fees after a sober jury threw out the government's case like yesterday's coffee grounds.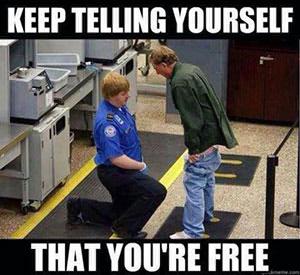 As the world's largest police state continues to eliminate freedoms, it empowers its enforcers, the marginally-retarded thugs who sell their souls so they can don a costume and a weapon and then instruct them to control, dominate and abuse anyone they like with impunity. In the last week that has included stomping a college girl for the crime of buying bottled water, charging a 74-year old woman with felony assault after she hit a Texas trooper with her purse when he shoved her if only because he could and then lied about it, imprisoning a 19-year old kid for making a joke about school shootings on the Internet, a kid who is now being abused in jail while waiting trial, and body-cavity searches of two women with the same rubber glove on the side of a dirty Texas road for no other reason than one of them threw a cigarette out the window. Cops in a police state rarely pay any price for their own brutality, including this St. Louis cop who was acquitted of assault after the judge refused to review the videotape of the entire incident.
Examples of the All-American Thug-A-Thon gone wild is seemingly endless, but these are just anecdotal metaphors for what is happening on a grander scale to everyone that lives in, or is subject to, the rule of the largest, most dangerous fascist police State in history. Even the casual observer should recognize that fact after government's reaction to Edward Snowden when he told us all that government has been spying on us for years — every phone call, every email. Instead of circling the wagons around him, the mainstream press (marketing arm of the state), has vilified him while the US government has thrown a temper-tantrum so juvenile and outrageous that it has jeopardized relationships with most other countries in the world, including China, Russia, and most of Latin America. But the 900-pound red, white and blue gorilla is tone deaf and won't stop until it captures and punishes Mr. Snowden as a lesson to us all, even if it means threatening and bribing other world leaders openly, including President Correa of Ecuador who talked tough until Joe Biden got a hold of him and made him see it another way.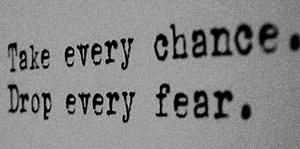 And to make its threat perfectly clear, the plane of Bolivian President Evo Morales was denied airspace over France and had to land in Austria, the rumor being that plane had another passenger on board, Edward Snowden. The United States denied involvement, of course, which no one believes mostly because it is not believable. A group of Latin American nations have protested, objecting that the US no longer dominates Latin America, which is true. But that fact is lost on the United States which continues to act like a lazy Kentucky hillbilly with a shotgun and a serious grudge to settle.
Warrantless spying is just the newest opportunity in the long-running government gut-job on the Bill of Rights, following such notable incursions as the NDAA, indefinite detention, FATCA, perpetual war, and worldwide confiscatory taxation, just to name a few precursors. "It is no secret that the US of today bears little resemblance to the original American principles that at least preserved a certain degree of independence for the individual." That may be the understatement of the year. And to illustrate its absence of remorse, the US government has now admitted to logging our snail mail, too — all of it.
Bottom line: We are watching the final soul-rape of America in real time. Intriguingly, but not surprisingly, this is lost on Joe Lunchbucket, a flag-sucker who has no knowledge of, or interest in history, and no appreciation of independence, mostly because he has never had any independence, except the right to work, pay taxes, and buy cheap crap at Wal-Mart if there is anything left of his paycheck after the government gets finished with it. To Joe, the Fourth of July means a brief respite from his soul-dead work that he despises and an opportunity to burn meat and get drunk with his equally ignorant buddies who whoop and holler, "America is the greatest!" Even as the economy is about to go over the cliff, Americans cling to the belief that the worst is over. [TDV Editor's Note: It's not. The worst is yet to come. To protect yourself — and profit — click here.]
Joe talks tough, but he and most other Americans live scared everyday and every night, fear-pissing down their own legs if they so much as receive a letter from the federal government. Yet no dose of reality stops these "good 'merikans" from stuffing their fat faces this holiday, celebrating something they don't remember and most certainly don't understand. To that end, if you haven't see Mark Dice's video where he reinvents American history to the assent of the dumbed-down General Public, you should watch it:
And, after doing so, if you are a public school teacher please kill yourself now if only because you are materially responsible for this moron-a-thon.
My good friend, Jim Andreatta, wrote me today in response to one of my caustic missives and said it best as he often does: "Observing the general population has led me to the conclusion that we are now a nation of oversensitive pussies just hoping someone will take our cause for us, but chastising anyone who makes a stand for the right way. We are a coddled, weak and overly convinced that our gods will save us from oblivion. In our righteousness we actually think that we can protect everyone from not only danger but their own stupidity. Independence, my good friend, is dead and gone replaced with collective lunacy of the weak-minded, the historically ignorant bewildered herd that we were warned about. The eagle that once stood proud as a symbol has been replaced by a weasel hunched over obese road kill with one hand out and one foot in the grave!"
We pissed away our heritage.
The End.
---
Jim Karger is a lawyer, and frequent contributor to The Dollar Vigilante, who has represented American businesses against incursions by government and labor unions for 30 years. In 2001, he left Dallas and moved to San Miguel de Allende in the high desert of central Mexico where he sought and found a freer and simpler life for him and his wife, Kelly, and their 10 dogs. He is TDV's San Miguel de Allende concierge and his website is found at www.crediblyconnect.com.