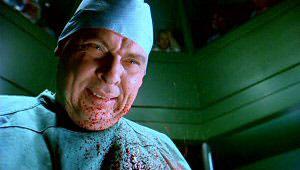 Enough of this I say! Every day I hear the stories from the people, I hear the lies and the propaganda that comes from the television and I am getting more and more outraged! What is going on today in the name of "healthcare", is an absolute nightmare.
The surgeries that are being done, the chemicals and poisons that we have been given, and the arrogance by which it is done, is weakening us and killing us as a society. We, as a society, have become "sheeple". We follow along blindly trusting these so-called "experts" just like sheep. We trust them with our very being.
Well Mrs. so-and-so, says Dr. Almighty, since you are reaching menopause and you are 50 years old, you really don't need your uterus anymore and it is probably getting in the way. Meanwhile, while we are in there, we might as well take out your appendix because you don't need it anyway and then it will prevent any possible appendix attack in the future.
Since you are a woman and many women also have gallbladder attacks, let's take that out also just for prevention. One of my friends is a plastic surgeon, and while you are asleep and can't feel anything, he can do a good tummy tuck and we can take out some of your wrinkles with Botox. Don't worry, Botox is just botulinum toxin and is very, very poisonous, but we will just use it on your wrinkles, locally. No big deal! We will take your body, cut it up slice it up and redo it, and make it better.
Recently, I was on a plane flight to New York and I was reading the in-flight magazine. There was one page that listed the top 10 medical doctors in New York City. The first one did hair transplants. The second top rated doctor did liposuctions. The third rated doctor specializes in Botox. This is what they call good medicine? I like to call it "Barbaric Cosmetology".
What arrogance! The nerve of them! It just shows you they have no respect for the human body. Let me tell you now very clearly, surgery is a big deal!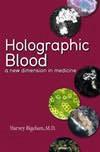 When the surgery is finished, the surgeon says that you're all better. That's not true. This book will prove that there are long-term post-operative sequelae, which lead to chronic disease.
Surgery creates an inflammatory response by the body in order to heal itself. If you have a small cut, the body creates an inflammatory response, which heals that cut. The greater the injury to the physical body, the greater the inflammatory response will be. Even their latest journals are talking about inflammation and how important it is, however they don't realize that they are the main cause of this inflammation.
This book will show you how trapped inflammation is the number one cause of chronic disease. Most importantly, surgeries are the most common cause of major inflammatory reactions in the body. Surgery is a legal assault with a knife on the body and taking out the uterus is a big deal.
Did the late Danny Kaye, the famous movie actor, die from hepatitis C following a transfusion from open-heart surgery or did he die from the violent attack of his open-heart surgery that created a massive inflammatory reaction and actually damaged his liver? Can hepatitis C really be traced to a transfusion or is it possibly the result of the injury that created the need for the transfusion? The real truth is that medical doctors using surgery and poisons are the number one cause of chronic disease today.
According to the medical establishment today, the physical body has no intelligence of its own. That's why they believe it is much easier and safer to do a C-section. No big deal. It's simpler and faster and the chances of getting sued by a lawyer are much less. C-sections, which are rising dramatically, affect the baby much more than you could believe. There are 5 diaphragms in the human body and labor contractions coming out vaginally start these diaphragms pumping.
We were taught in medical school that the appendix has no use at all as an organ that is called vestigial. Vestigial means, through the concepts of evolution, the appendix is disappearing over a period of time. If that is true, they are reasoning is that you might as well take it out now. They do not believe that nature has any law and order to it and it is just random. Forget about even discussing the concept of a creative force or a Creator with a design.
One of the things in this book that we will talk about is the history of medicine and how we got to where we are today. At this point, however, I'd like to give you a simple fact that you, the reader, should stop and think about today.
It has been since 1910 that the Medical Establishment that we know of today, gained control of all the finances and research and dominating presence of our health care philosophy. Since that time, they have not found the cause of one single chronic disease or the cure of one single chronic disease. The word cure is not allowed to be used by a licensed medical doctor today because they have not found not one cure of any chronic disease in 100 years.
I am not speaking of crisis medicine or concepts of infectious disease such as polio or smallpox. I am speaking of chronic disease such as cancer which they now call chronic, colitis, irritable bowel, arthritis, muscular dystrophy (Jerry Lewis has raised billions without success), multiple sclerosis, etc..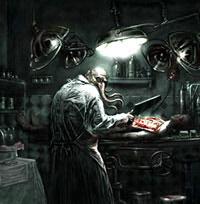 If a doctor offers a treatment that will cure the patient, he will lose his license. I once had charges brought against me that I cured a person with an illegal means. The head of the Medical Board stated, "we do not care if you're patients are getting better or worse, we only care if you're doing the work in our way, scientifically". In other words, die in our hands, but don't you dare get better in the way we do not know.
Amazing! This folks is the truth. Frankly, for the past 100 years you have been snookered.
The amount of brainwashing has been incredible. Watch the TV commercials. Most of the time there is a beautiful woman running through some beautiful fields, telling you how happy and wonderful it is taking this medicine even though it may cause her hair to fall out, get rare and unusual symptoms, possibly die, but look how beautiful and happy I am.
Everything has rare and unusual "side" effects. Wake up folks, these are not "side" effects but they are direct effects. If I put a foreign chemical in your mouth and you swallow it, it will have multiple direct effects, not side effects. Since it is a foreign chemical, it has to have negative effects.
A simple example of what they call a "side" effect is next time, watch a Viagra or Cialis commercial. The first thing they tell you, if there is a sudden drop in vision, call your doctor. Let's examine that possible "side" effect. In reality, you have a man in his 70s, with a circulation of a man in his 70s, trying to act like a man in his 30s and 40s. Viagra has greatly enhanced the blood flow to his penis however remember that he has a circulation of a man in his 70s. The furthest the heart pumps is the eyes. The circulation is not reaching his eyes and therefore his vision is having problems. Also, they tell you that there are a certain percentage of men that can become deaf. Well?
Another example of how the public has been brainwashed is the concept that cholesterol is bad and causes heart disease. Cholesterol lowering drugs such as Vytorin and Lipitor, are now in the multi-billion-dollar category. Recent studies have shown that using these drugs has done nothing for heart disease. Nothing, Nada, Nyet, or any language that you use, there has been not one positive effect. In fact, again some of the latest studies, and these are their studies in their journals, the incidence of cancer is much higher in people that are taking these drugs.
The industry has everyone convinced that lean foods are good and fats are no good for you. Even though the longest study ever done on a diet and was recently published, the Atkins diet beat the Heart Associations recommended diet in every category possible. The next day on television, they were still talking about lean foods and lowering cholesterol. Remember, television is sponsored by the industry. I am proud to say that I knew the late Bob Atkins, and he was brilliant!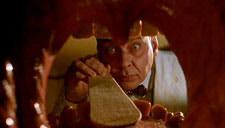 This book will tell you the truth. There has been Nobel Prize winning work that has been cast aside. There have been two competing philosophies of disease through the centuries and one of them has been suppressed intentionally, for personal greed.
The system that we all know believes that if you have a diarrhea it should be stopped up, if you have a fever, bring it down, etc.. Attack, attack, attack, kill, kill, kill, is all they do. The other philosophy states that diarrhea means that the body has its own intelligence and is trying to flush out a noxious agent and therapy should be directed at helping the body and not suppressing it. Louis Pasteur, over a century ago, came up with the germ theory of disease. His rival at that time, Antoine Bechamp, said germs live in a diseased body. Pasteur, on his deathbed, recanted and stated that the germ is nothing, the terrain is everything.
Bechamp was right. The germ theory of disease is easily adopted by the industry because if the germ theory is true, then the magic bullet philosophy of therapy is the answer. Find the germ and prescribe the magic bullet. Give the disease a name and assign a pharmaceutical bullet to treat it. The name of the game is the name. This book will prove and document that the terrain theory and a concept called Homotoxicology are the truth.
Finally, I have been involved in the politics of medicine for 30+ years. Constitutionally, medicine is a States right. In the State of California, there are licensed practitioners such as MDs, Osteopaths, Chiropractors, Naturopaths, and Acupuncturists who are all going to school for at least 7 years to earn their license. Why does the Federal Government choose to back essentially only the MDs? Who appointed them the experts? This book will show you the conspiracy behind the scenes.
Look at this book carefully because the United States now ranks 42nd in the world in longevity and for the first time in history, women's lifespans are going down.
If the United States puts into place a health care plan for a system that has failed us, and has a monopoly that can charge anything it wants, it will bankrupt us and weaken us individually and as a nation, also. Let's wake up and stop this madness now!
---
Harvey Bigelsen M.D. is the first medical doctor in history to practice Isopathy or Biological Medicine in North America. He is a trained MD for 39 years with more than 25 years of experience in alternative medicine. As the first president of the Arizona Homeopathic Medical Board, he drafted the guidelines and standards for the practice of 'Holistic' Medicine in Arizona that set the precedent in the United States. He helped to author the law that made Arizona Homeopathy what it is today.