War Is Crime's note: This article was written before the yesterday's massacre in Nice, France, and talks about the events in Dallas. But extrapolate it to what's just happened in France — the methods and goals are perfectly the same.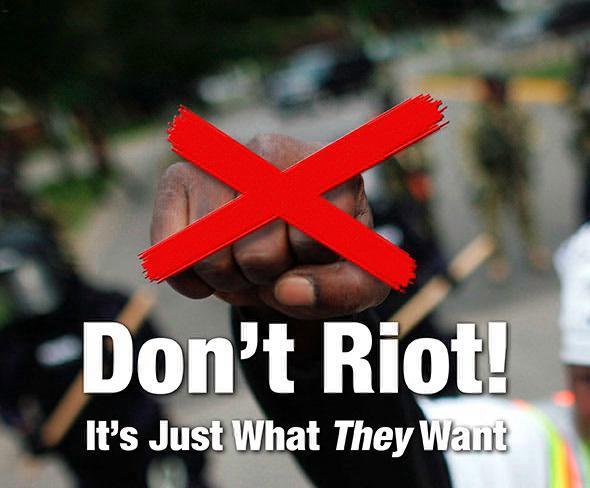 This isn't a long article. It's a short piece put together after three days of contemplation on the insanity and violence that has now exploded across America. The situation is so severe that I haven't been able to think about much else.
I'm convinced that the events in Dallas were designed to stoke a race war across America, setting the stage for martial law, nationwide gun confiscations and globalist control of the nation. As this Associated Press article explains, it now appears that militant black terrorists are being "directed by militant groups" that control the race war narrative.
That narrative is poison to us all. The purpose of executing five police officers in Dallas is not specifically to kill white people, but to invoke white rage and hatred toward blacks and the Black Lives Matter movement — an emotional tinder box ready to be manipulated by the globalist-controlled media to steer America into a state of open, bloody, civil war.
Civil war does not help anyone except for the globalists. They feed off violence and chaos because it creates the justification for totalitarian government control over society. Obama has already begun this process by demanding that the Dallas Police Department now surrender to federal control. This federalization of local police is a crucial step in the executive takeover of the country by anti-American operatives who have already taken over the White House. Their ultimate goal is to DESTROY America as we know it today; OCCUPY the territory of America; CRIMINALIZE all those who oppose the dictatorial regime in power and DEMAND absolute obedience to globalist rule (which nullifies the U.S. Constitution and its Bill of Rights).
The point of televising acts of extreme violence is to pollute your mind with hatred and vengeance
If we respond to violence with more violence, then the globalist manipulators win. That is their goal: To plant hatred and rage in our minds and hope we act on it to tear each other part in bloody street battles. The more we give in to that hatred and rage, the more the corrupt establishment wins (and even grows its power).
That's why it is crucial that we must not escalate this violence. If blacks are shooting whites, and then whites respond by executing blacks, we all spiral into open insurrection and deadly chaos. There are no winners in a bloody civil war… only countless victims.
This does not mean we should not seek to arrest and prosecute those who violate the law and participate in such violent acts. Active promoters of violence on the radical left must be brought to justice to halt their continued attempts to spill blood on our streets. Just as important, we as a nation must sharply enhance our respect for law enforcement officers who are the last line of defense between our families and total lawlessness in society.
We must also show far greater respect for local cops
Among cops, a running joke is that "police brutality" is any time a cop wins a fight with a criminal thug who's trying to kill him. We must remember that police officers deal with the most brutal, violent and mentally ill elements of our society. They work under near impossible conditions and get almost zero recognition for jobs well done. They deserve our thanks, not our condemnation. The Black Lives Matter movement is wrong to condemn all cops for the actions of the few, just as Obama is wrong to condemn all gun owners for the actions of those very few who use them to commit violence.
Any person who thinks cops are bad should imagine trying to survive just 72 hours if all the cops went on a nationwide strike. A whole lot of citizens wouldn't survive those 72 hours, and they'd be begging for the men and women in blue to return to their jobs and make the streets safer once again. (I'm actually wondering if cops might organize a nationwide 72-hour strike to demonstrate this very point… Every major city would collapse into total chaos within hours.)
Black Lives Matter is a globalist-controlled, anti-American HATE group whose purpose is to invoke and instigate racial hatred across America
In refusing to participate in the escalation of violence, it's also crucial to understand where that violence is coming from. BLM is funded by George Soros and other globalists. Its purpose is to instigate widespread racial hatred while disrupting society from coast to coast. The end game of this agenda is to cause America to collapse into a civil war from which globalists can assert totalitarian control via martial law to "reestablish order."
The way this will be accomplished is by carrying out race-based executions that are highly visible and extremely bloody, evoking rage and vengeance by those who share the same race or skin color as the victims. Yet this race war will ultimately be waged against people of all colors. Some attacks will target whites. Others will target blacks. Still others may target Latinos. What they all have in common is that they are deliberately planned and carried out to stir up hatred, rage and bloodshed. They are part of an actual conspiracy plot to pit the races of America against each other in the hope that society will collapse into such chaos that nationwide martial law is demanded. (And voilà! Suddenly the November elections could be put on hold, too!)
We the People must not allow ourselves to be caught up in this emotional trap. We must recognize these actions for what they are: contrived false flag operations that are carried out for an insidious cultural engineering purpose: to get Americans screaming for martial law and nationwide gun confiscations. That is the end goal of all this, and the globalists don't care how many innocent people have to die to achieve their goal.
For you and me, our responsibility in all this is to call for peace, calm and solidarity among people of all colors and cultures to denounce the globalists, denounce the criminal occupiers of the White House and denounce those who would try to destroy our constitutional liberties in the name of "security."
If we stand firm in our awareness of how this is all contrived and manipulated to evoke a public outcry — problem, reaction, solution — then we have a real chance to resist the march toward tyranny that has now been planned for America.
Action Items:
Do NOT participate in acts of hatred or violence against anyone.
REALIZE that nobody wins if our society descends into lawlessness and chaos.
Condemn all those who incite violence against the police, and recognize the important role that local cops play in keeping our communities safe from violent elements.
TEACH others how the race wars are all designed to control the masses via emotional manipulation.
YOU ARE BEING PLAYED. It is easy to go along with it and ride the wave of anger against those who commit mass murder on our streets. It takes far more mental discipline, however, to see the bigger picture and realize this is really a war being waged by the globalists against ALL people of America, regardless of their race or color.
The globalists win if they can convince whites that blacks are their enemy (and vice-versa). They lose if we wake up and realize it's actually the globalists who are our common enemy.
---
Mike Adams (aka the "Health Ranger") is a best selling author (#1 best selling science book on Amazon.com) and a globally recognized scientific researcher in clean foods. He serves as the founding editor of NaturalNews.com and the lab science director of an internationally accredited (ISO 17025) analytical laboratory known as CWC Labs. There, he was awarded a Certificate of Excellence for achieving extremely high accuracy in the analysis of toxic elements in unknown water samples using ICP-MS instrumentation. Adams is also highly proficient in running liquid chromatography, ion chromatography and mass spectrometry time-of-flight analytical instrumentation.