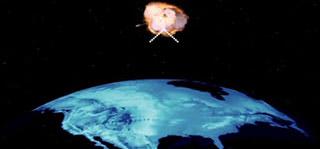 I hate to always be the bearer of bad news but while we focus a lot on The End Of The Monetary System As We Know It (TEOTMSAWKI) there is one event that could be more catastrophic and is well within the realm of distinct possibility… actually a virtual certainty.
I pointed it out years ago as being the actual number one real, factual threat to human life on Earth and still believe that to this day. And based on a few recent events I think it begets reminding.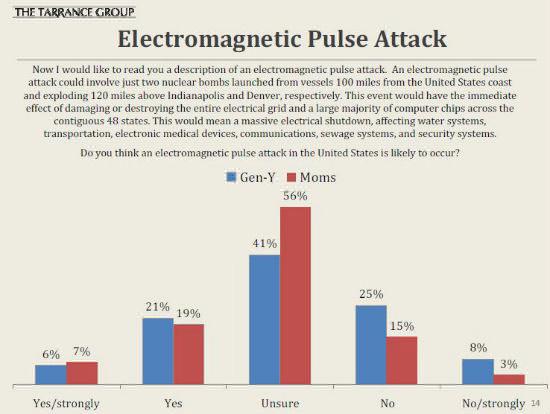 What I am talking about is an Electro-Magnetic Pulse (EMP). An EMP, also sometimes called a transient electromagnetic disturbance, is a short burst of electromagnetic energy. Such a pulse may occur in the form of a radiated electric or magnetic field or conducted electrical current depending on the source, and may be natural or man-made.
The last natural, major EMP to affect Earth was in a solar storm in 1859, also known as the Carrington Event. It was a powerful geomagnetic solar storm that fried telegraph machines all over Europe and North America. At some point we will experience another such solar storm, and some scientists believe that we are already 50 years overdue for another one. Of course, as with "global warming" we also should keep in mind that scientists are often very wrong. But the issue is that an EMP can also be manmade and that is looking like it is a possibility as we discuss below.
Getting back to an EMP's effects, there is obviously a massive difference in the dependence on electricity between today and 1859. Night and day, so to speak. And most of the world's electrical systems are not constructed to withstand a blast… meaning that if it happened it would be nearly complete pandemonium in any urban centers it affects and the ability to rebuild the infrastructure, even under the best of circumstances (ie. with everything working… which it wouldn't be) would be years.
It literally could put parts of the world back into the stone ages.
The natural phenomenon is bad enough but there has been a very noticeable uptick of news items, mostly emanating from the US government and its agencies talking about the possibility.
And, often when the US government is warning of something it is more of a threat than a warning.
Here are just a few recent articles:
There have been many recently declassified EMP studies by the US government. Much ignored reports in 2004 and 2008 by the congressional EMP Commission warned that "terrorists or state actors that possess relatively unsophisticated missiles armed with nuclear weapons may well calculate that, instead of destroying a city or a military base, they may gain the great political-military utility from one or a few such weapons by using them — or threatening their use- in an EMP attack."
Interestingly, however, there appears to be no noticeable change in the public's awareness of this potential threat, having been unchanged since 2005 and with little-to-no interest in it whatsoever, outside of the US. This is a real threat which could undermine our entire way of life including new, fledgling ones such as distributed networks like bitcoin.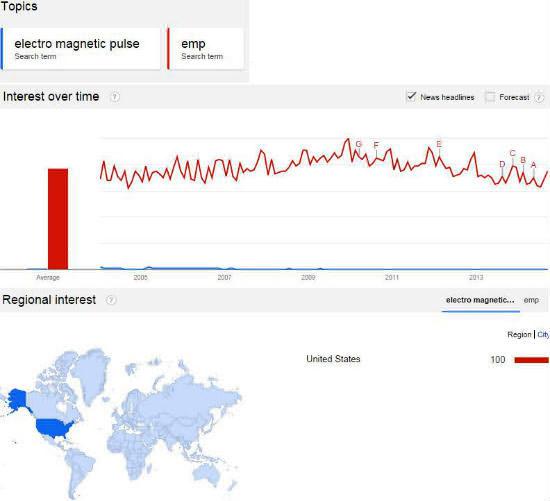 So, we have a mostly scientific opinion that a major EMP will strike Earth from the sun in the foreseeable future, terrorist (government) chatter heightening about a man-made EMP strike on the US and a mostly unaware and unprepared populace.
An EMP would change everything. In today's world having a continent wide multi-year blackout would be worse than even The End Of The Monetary System As We Know It (TEOTMSAWKI). Much worse.
I can hear the few remaining bitcoin naysers saying, "That is why I don't like bitcoin, what if a major EMP happens!"
The answer to that is, if you live in a large area which does not have electricity for a number of years… the last thing on your mind will be bitcoin. But even then, your bitcoins will still exist – they will just be on useless computer hardware. Over time this could change and your bitcoins could once more be used. But, again, if a large scale EMP happens, that will be the last of your concerns.
Billionaire hedge fund investor, Paul Singer, has warned investors, "law"-makers and (mis)leaders about the possibility of an electromagnetic pulse (EMP).
Singer argues that no other event, including a nuclear bomb, has the potential to devastate quite like an EMP. And we agree.
In this month's edition of TDV HomeGrown, coming out today, we look at ways to guard against this worst, and most real, of all potential disasters.