Philip Jones |
Rense.com
6,636 views
October 21, 2008
Corporatists of left, right and centre show a marked hostility to allegations that the European Union is fundamentally fascist. This is perhaps not surprising since they combine in their belief in supranational government, collective solutions, corporatist economics, State intervention and what Tony Blair often termed the "Third Way" most of the characteristics of fascism.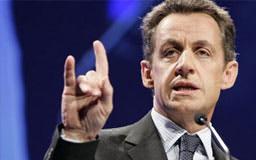 They must therefore seek to distance themselves from that discredited ideology. This is made easier if they can find an enemy to whom they can ascribe the values of "fascism" — they choose nationalists and those they term "the extreme right".
A fine example is the article by Professor Richard Overy in the London Evening Standard of 15th May 2002 who described "fascism" as an exclusively "right wing" movement. This false analysis was supported by pictures of the Frenchman Le Pen and the late Austrian politician Jörg Haider who are in principal nationalists, not fascists. The defining aspect of fascism is that it is neither right nor left nor centrist, it is left and right and centrist as the support for fascism in the 1930s from Liberals like Lloyd George, Conservatives like Samuel Hoare and Socialists like Ramsay Macdonald, Lord Allen of Hurtwood and Arnold Toynbee clearly demonstrate.
Fascism as represented by Hitler's Germany, Mussolini's Italy and the Vichy France collaborationists most certainly contained right wing elements, but had at least as many leftist factions. Mussolini was a socialist (he was the editor of the Italian Socialist Party's newspaper). Hitler joined the German Labour Party, and just as Tony Blair rid Britain in the 1990's of its nationalisation policies, so did Hitler in pre war Germany.
Whereas the much vilified Le Pen joined the Resistance against Fascism, former French President François Mitterand, later the leader of the French Socialist Party, was a hero of the Fascist Vichy regime. The wartime leader of British Fascism, Oswald Mosley was a Labour minister and became the leader of the British Union of Fascists. His wife Lady Diana Mosley (91) recently declared in a BBC interview her opposition to Le Pen and her support for the European Union!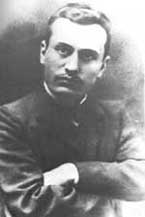 The young Mussolini was editor of the weekly La Lotta di Classe (Class struggle). He placed pictures of Marx and Darwin on the cover, and frequently stressed his admiration of Lenin.
Fascism is on the move again in the form of the European Super-Statists who have mirrored in the EU project virtually every political and economic structure of 1940s Fascist Europe. Now, as it was back then, Czechoslovakia has been broken up. Yugoslavia has been carved up into petty 'statelets', and currencies have been abolished. Now as then, if the 'Eurocrats' have their way, national parliaments are existing on borrowed time, to be maintained as useless shells. Now as then, the consistent anti-fascists in Europe — Russia and Yugoslavia — have been attacked and the fascist States — like Germany, Croatia (which managed to kill 400,000 Serbs, Jews and gypsies in the Jasenovac concentration camp) and Albania (which had its own Waffen SS division) — are on the (political) rise again, thanks to the power of a new German Europe.
Professor Overy wrote totally erroneously that the Dutch "have no tradition of fascism". In fact, they were the only country to supply two full Waffen SS divisions for the German army. To describe Pim Fortuyn (murdered by a real fascist thug) as a fascist is preposterous. The homosexual Fortuyn had been attacked by a Muslim cleric (Bosnian and Albanian Muslims and many Arabs were faithful allies of Nazi Germany in the 1940s!) who said that a homosexual was "worse than a pig". His justified response was hardly extreme. What the sadly late Haider and Le Pen are harnessing in their rather crude nationalism are the votes of those whose nations, democracies and jobs (5-6 million unemployed in Germany thanks to "preparation" for the Euro) have been destroyed.
It is the Brown's, Merkel's, Foch Rasmussen's, and Sarkozy's of this world who have recreated in the first decade of the 21st century a mirror image of the unemployment and desperation of the 1930s and 1940s in their supranational, unaccountable Euro-State. It was Monsieur Mitterrand who eroded and marginalised the authority of French democracy, not Le Pen.
It was the European Union which brought pressure to bare on the Austrians who they could not vote for, namely the late and probably assassinated Jörg Haider. It was Blair and Chirac who bombed journalists in a Belgrade broadcasting station, not Fortuyn, and it is the European Union which threatens to remove trial by jury and habeas corpus, not euro sceptics.
We are living in the age of the New Totalitarians. Almost all the so called 'leaders' of the member states of the Europe Union are in thrall to the Corporatist Ideology of the architects of the New World Order. Their New European Order is little more than a stepping stone to the imposition of a Global tyranny based on the new 'Third Way' or Communitarian ideology so beloved of the likes of Tony Blair et al.
Communitarians want to create a post-modern, post-democratic feudal society run by a small number of rich and powerful people with everyone else working as peasants. In order to achieve their objectives they must destroy the middle class and the nation state.
Isn't this what they are doing across Europe. Wake up people, before it's just too late.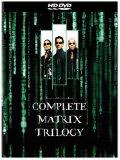 "The Matrix is a system, and that system is our enemy. When you are inside it, you look around and what do you see? Businessmen, teachers, lawyers, carpenters. The very minds of the people we are trying to save. But until we do, these people are part of that system and that makes them our enemies. You have to understand that most of these people are not ready to be 'unplugged'. And many are so hopelessly dependent on the system, that they will fight to defend it".
Donate and Make a Difference
War Is Crime is an independent non-commercial website. It is not addressed to "the masses" but to the individuals, to you personally. Please consider sending a donation to help us keep it running. Your generous support makes the world a better place!
---