In today's ever-more "connected" and online world, people have flocked to "free" services such as Facebook, Twitter and the like. But at what cost? Kyle Gonzales explores the issue and reveals some startling facts about what really happens to your online data…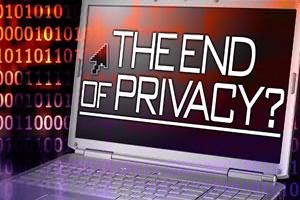 On March 1st, Google announced a major change to their privacy policy, which states that Google can now use any information it has collected about you in the past (from any of your Google accounts — Gmail, Google Maps, etc.) in order to provide "better" search and advertising offers to you going forward.
So for example, if you receive lots of travel-related e-mails to your GMail account, don't be surprised if ads from travel agencies all of a sudden pop up while you're browsing YouTube.
For this, Google has been branded as "evil" by many in the media and privacy space. In fact, there are complaints about how this change might even be illegal in the European Union.
This new privacy policy has certainly caught people off guard. A recent WSJ article detailing how Google overrode the privacy settings in the popular browser Safari to put tracking cookies on user's computers have not helped. This, combined with previous claims that Google was funded by the CIA, certainly make it appear as though Google is a major privacy abuser when it comes to users of their free services.
But they are far from alone, and far from being the worst.
For example, Twitter recently sold an archive of every "tweet" (what users call the messages sent using Twitter) sent via the service. DataSift, the company who purchased the Twitter archive, claims they are striking a similar deal with Facebook in the near future. DataSift plans to sell access to this archive to anyone who wants to tap into this information to help with their marketing (or for whatever purpose). I am sure the FBI, NSA, and CIA all have their credit cards in hand…
What you see as an invasion of privacy is what these companies call a business model.
The Real Price You Pay for "Free" Online Services
This excellent article from CNET discusses the new paradigm in detail. While companies like Google, Facebook, and Twitter provide you with free services, what they get in return is much more valuable than what they could charge users for their services. They get free information about you, your life, and your preferences, as well as every single time you search, tweet, and post updates.
With Google at over 2 billions users, Facebook at over 845 million users, and Twitter at over 300 million users, these companies have data stores which are literally worth billions of dollars. They use this information to sell ads on their own network (e.g., Facebook generated $3.2 Billion last year in advertising revenue — not bad huh?), or sell the information to companies like DataSift.
If you want to see the end result of all this lost privacy, go to Spokeo and enter in your name and state. Chances are, you are in there. Along with where you live, your sex, your race, how much your house is probably worth, and who else in your family lives with you. And that is just the free information! For the low, low price of US$3.95 per month, someone can sign up for their service and REALLY dig into your personal information. They can get your phone numbers, e-mail addresses, information about your religion, your hobbies, your political affiliation… all served up in a neat, tidy report.
If You Aren't Part of the Solution, You Are Part of the Problem
If you go to Spokeo's Privacy page (where you can find out how to remove your records from their service) you can see all the ways they collect information about you for their service — namely, by aggregating data from the following sources:
Phonebooks
Social Networks
Real Estate Records
Marketing Surveys
Online Maps
There are ways to solve the privacy issues around your home phone number being published (most phone companies can provide you with an unlisted number) and having real estate records in your name (using an New Mexico LLC to hold the property, for instance)… but the ones I am most troubled by are the social networks and the marketing surveys. Why?
Because they are the most detailed sources of information about you.
And because they are damage you are inflicting on your own privacy.
You see, when you fill out an online survey in hopes of winning something for free and that company tells you they need your name, address, phone number, and e-mail address so they can contact you in case you win… you just gave away your privacy. Your contact information and all of your survey answers ends up on a service like Spokeo and now anyone in the world with a credit card can access personal details about you for any purpose they choose.
When you spend hours a day on Facebook, posting where you are at any given time, commenting on articles and clicking the "Like" button, companies can access that information for their own use. Facebook starts sending ads to your "friends" based on this information, and even uses your name and photos in the ads. And soon, all of that information will end up in the hands of DataSift.
At the end of the day, Google is not responsible for your privacy. Neither is Facebook, Twitter, Spokeo, DataSift, or any other company.
YOU are responsible for your own online privacy.
Google did not force you to sign up for a free GMail account. Facebook did not make you post the intimate details of your life on their site. Twitter did not coerce you to tweet about every place you go to in a day. And no one held a gun to your head while you filled out that online marketing survey in hoping of winning a new iPad. You did all of that to yourself.
Facebook Free, and Still Sociable
Here is the good news… Since you choose to do all of that yourself, you can also choose to stop. You can detach yourself from these social networks. I have been Facebook and Twitter free for months now. Amazingly, my family and friends still find a way to communicate with me.
The bottom line is: don't offer up your personal information for free to just any random marketing offer out there. Stop putting the details of your life online for someone else to monetize. Start using services like StartPage for your web searches to get more privacy. Use a VPN service that can help encrypt your Internet traffic and hide where you are browsing from. The sooner you take action, the sooner you can begin to take back your online privacy.
---