Janet Swerdlow |
Expansions
1,509 views
October 5, 2008
The release of technology to the public means that people have increasing receptors in their homes, automobiles, and even on their persons to receive ELF (Extra-Low Frequency) for mind-control purposes. This technology allows ELF bombardment of the masses, while specifically targeted people get an extra dose. Is this knowledge something that should frighten you and create paranoia within your mind-pattern? How "should" you respond?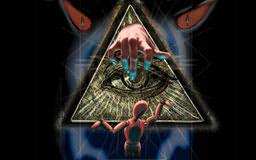 First, you have to think about "the adversary" and why it is even in your life. What part of you keeps inviting it in? Take a look at what you could possibly like about this mind-numbing process that ELF bombardment creates. Could it possibly be that it is simply easier to let others take responsibility for you rather than you take responsibility for you?
Everyone complains about a dictatorship, yet that is the most efficient form of control. You do not have to take responsibility for one single thing. You can just sit there and complain while doing what you are told. Without choices, navigating life is much less complex. You know what to do and when to do it. You do not have to think about anything. You can use your extra energy to complain while being led blindly about.
So, you passively open yourself up to receive the ELF, then complain because it affects you. You may think that you are "fighting it" but who is winning the battle? Passive resistance is the best modus operandi. Always keep in mind the woven "Chinese handcuffs" played with by children. You put one finger in each end and pull. The harder you pull, the stronger the hold on your fingers, and the less likely you are to escape. Relax your fingers, and they come right out.
Yes, you can use sea salt baths, protection techniques, and a myriad of other crutches that aid your developing mind-pattern. But when it comes right down to it, you need to find out why you let the ELF in!
Think about what you do that allows it in. While there are other points of entry, the basic door into your system is through the root chakra. Anything that opens the root chakra opens you to ELF. Drinking alcohol, smoking, illegal and legal drugs (including prescription and over-the-counter), and even some herbs open the root chakra. Anything that sexually stimulates the root chakra area opens you up, ready to receive ELF and the programming that it contains. This means anytime the genitalia responds to anything you are a candidate to receive programming, from advertisements to movies and books, to sexual activity.
When you know that you are open, use the "crutches" that you know. However, recognize that the goal is to correct the mind-pattern so that you do not continue to allow the ELF in on any level. Which takes you back to your initial quest—why do you allow it in the first place??
Only you know the answer to this one. You can whine and carry on, throw a temper tantrum, and even threaten suicide, but no one does anything "to you"—you always do it to yourself. The "attacker" only attacks when you allow it in. Say you decide to throw in the towel and actually do away with your physical body—do you think the journey of the soul-personality that inhabited the body actually has it any easier? Think about it—you set up a test for yourself, you whine because you have to take it, then you simply extricate yourself from the situation so that you can take an even more difficult test. What's wrong with this picture? And, who wins? Certainly not you!
If you are angry at "them," who does the anger hurt? "Them?" If you are frightened of them, who does it weaken? "Them?" So what is the point of being angry and frightened? Release it up, be done with it, take your test. You are here for a reason—you chose to be here. You only journey through this reality once in this particular way. As difficult as you may find your life, choose to find the easiest path through the challenging times… One exists, or you could not imagine it. With the strength of your mind-pattern, pull it to you, and put yourself firmly upon it.
While you are sitting around moaning and complaining, feeling angry and frightened, destroying and weakening your body, and building negative mind-patterns, "they" are having a field day. They are enjoying their lives, plotting and planning, and celebrating each achieved goal. You aid their cause! You play right into their hands! You do just as they wish, caving in as the stakes and challenges grow. One by one, then by the dozens, hundreds, and thousands, they crush their adversaries in victory. And you just lie down and let them.
At minimum, you can choose to be a formidable opponent. What happened to the fire in your belly? Have you allowed it to completely burn out and die? What if the oppressors came, and there was no one who could be oppressed? What happens when someone stands up to a bully?
Choices, choices… you always have more than you can choose from. You may not like the options at the time, but they still exist. And, one or more will get you to where you need to grow.
Who are you betting on to win? "Them"? Or you? You know darn well who they are betting on. "Whiners never win, and winners never whine," so goes the old saying. Take a deep breath, do your balancing, grounding, self-to-Oversoul connecting. Survey your kingdom, and march forward to your own personal victory. After all, you are the only thing that this reality is about.
Are you going to continue to spend your energy in a nonproductive way for you, thus a productive way for "them"? Or are you going to put on your brakes and reverse the situation? One person, one ripple into the collective unconscious can make a major difference. Two people, two ripples… What kind of ripple do you choose to send out?
---