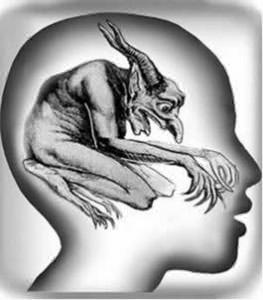 Hello all …
Mass mind control of the population has been the dream of ruling elites for thousands of years and many have achieved it to a larger or lesser extent. Mention the term 'mind control' and most people think of some sci-fi fantasy, a hypnotist swinging a pocket watch or a Manchurian Candidate in some kind of zombie state saying 'kill, kill' as he points a gun at his target.
All of those things exist or have existed – with the once 'sci-fi' now very real – but the core theme of mind control is really quite simple. Mind control, or what is also termed 'brainwashing', is defined as:
Intensive, forcible indoctrination, usually political or religious, aimed at destroying a person's basic convictions and attitudes and replacing them with an alternative set of fixed beliefs.
The application of a concentrated means of persuasion, such as an advertising campaign or repeated suggestion, in order to develop a specific belief or motivation.
I would bring the definition down to two words: Perception control. There are endless mild and extreme methods of achieving this, but they all come down to the same thing – control of perception, which leads to control of actions, emotional responses and general behaviour.
People are under mind control, or external influence of their perceptions, all day every day if they submit to it. Even a friend trying to persuade you to do something or go somewhere that suits them is seeking to transfer their reality – perception, desired outcome – to you if they seek to break down your view of the situation and replace it with theirs.
Politicians are constantly trying to influence the perceptions of individuals and whole nations to see the world as they want them to see it. The election campaign of Barack Obama in 2008 was blatant mass-mind manipulation and it was so successful that billions around the world bought the delusion that a professional fake and fraud was some messianic saviour, or genuine voice of the people.
We have seen mass mind control in the way that wars are sold to the global population. The truth is that a network of families and secret societies is seeking to bomb the Middle and Near East into submission on the way to world conquest. But the 'spin' (mind control, manipulation of perception) is that they are doing this protect the civilians they are killing.
Anyone who absorbs the spin into their sense of reality – as they did with non-existent 'weapons of mass destruction' in Iraq – has been mind-controlled. The mainstream media which sells the spin is nothing more than an arm of the advertising industry, that classic expression of mind-control.
Something as simple as the wording of an advertisement that leads you to buy a product that you would not otherwise have done is a form of mind or perception manipulation. Look at the frenzy that we see on 'Black Friday' in America, the day after Thanksgiving when stores open at 4am and offer 'lost-leader' bargains to attract massive crowds.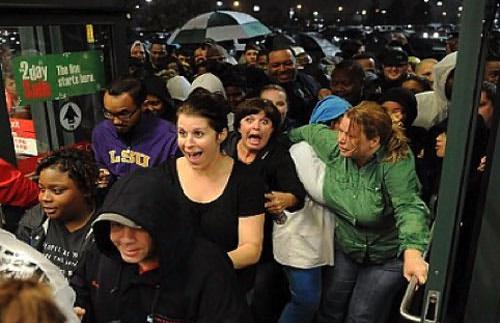 Look at their faces … 'I want the TV – out of my way or I shoot.' These people have allowed themselves to be 'hyped' (mind-manipulated) into such hysteria that they will spend far more than they intended to, or can afford. A 'don't need' becomes a 'must-have' because their minds have absorbed that suggestion.
We have had in the last week, and in the last few months, the extraordinary 'shoe riots' in the United States as thousands around the country 'lost it' in their desperation to buy Nike sports shoes. I know that sane people who read these newsletters might think there must be some serious misprints in that last sentence on the grounds of 'you are bloody joking, right?' But, no. To quote one news report:

More than 100 sheriff's deputies in riot gear broke up an out-of-control crowd waiting outside a mall to buy a limited edition Nike basketball shoe … The crowd began getting unruly as hundreds packed the parking lot, waiting to buy the $220, limited-edition shoe that was timed to be released during the NBA All-Star Game in Orlando.
Police also arrested one person in a crowd in Maryland waiting for the shoe's release. The disturbances follow a series of outbursts across the country in December as impatient shoppers lined up for another new basketball shoe from Nike Inc.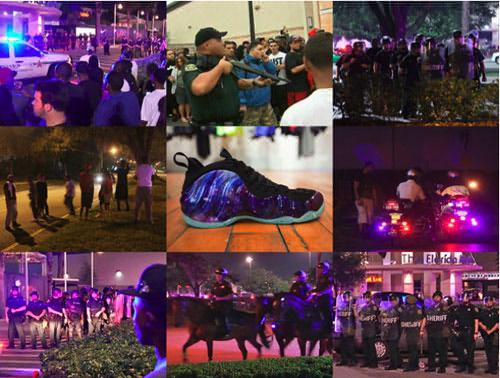 Nike is the goddess of victory in Greek mythology and the shocking behaviour of crowds desperate to buy a pair of shoes is confirmation of the victory of hype over rational thought. Their perception of reality was rewired – mind controlled – to make them so obsessed with a particular type of shoe that some would even fight others to get them.
There are people in mental institutions that are far closer to sanity.
At deeper levels of manipulation in global advertising comes the 'subliminal' or 'below threshold' techniques in which the conscious mind is bypassed and information covertly implanted in the subconscious – below the threshold of our conscious reality.
The idea is to implant perceptions into the subconscious and when this eventually seeps through into the conscious mind people believe they are thinking their own original thoughts – I'll buy this or that, I want this or that, or even I need this or that.
The conscious mind is aware of only a fraction of the information available at any moment, but the subconscious soaks up everything. This allows manipulative advertising to plant images and messages that the conscious mind doesn't notice, but the subconscious does.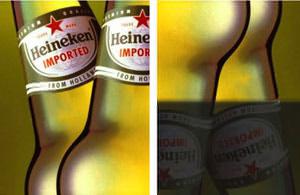 Sexual subliminals are widely used to lock an image into the subconscious memory, and the subconscious mind not only decodes reality forward or 'right way up'. It absorbs information from every angle, including backwards and upside down.
This means that images like the one above which appear to be one thing when viewed from the perspective of the conscious mind can look very different when the subconscious gets involved. Click here for more examples.
This forward and backward absorption of images and information by the subconscious means that subliminal manipulation can be induced by using words in a voiceover or public statement that say one thing played forwards, but quite another when played backwards. This is the technique known as 'reverse speech'. (Click here for an example of this with regard to the 'Yes we can' mantra of Barack Obama.)
But we are now – indeed have long been – in a world of seriously hi-tech mind-control of the mass perception for those (the vast, vast majority) who are dominated by 'five-sense' reality, or what I call the mind-body computer.
The public in general is basically sold a fairy-tale that offers two choices in terms of the nature of reality. One is religion in its various forms (different versions of the same blueprint) which peddles the myth of some supreme being dictating what is right and wrong, moral and immoral, and judging where we 'go' when this life is over.
The other is mainstream science which says that there is no 'after life' in the wake of what we call death and that we have somehow miraculously manifested out of 'nowhere' into a solid world (even though quantum physics has long proved otherwise) and we will cease to exist after the biblical three-score-years-and-ten or whatever.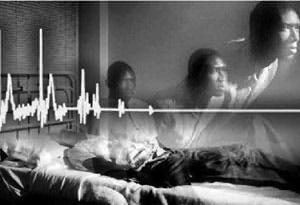 But humanity has been sold these twin imposers only to enslave us in ignorance about our very reality and who we really are. We are consciousness, infinite, indestructible awareness, having an experience of a small – indeed tiny – range of frequencies that we call 'the world'. When the body 'dies', the true and eternal self withdraws from the 'vehicle'.
This is what people are experiencing when they have OBEs or NDEs – out of body experiences or near death experiences. Their point of attention moves from body-mind to another level of reality.
We are locked into this frequency band (our point of attention is focussed) by the mind-body biological computer which is a receiver-transmitter and decoder of information that constructs a perceived – perceived – reality. The global cabal of families that answer to their non-human masters know all this and can therefore manipulate almost at will those who don't know all this – the mass of humanity.
The idea is to 'hack' into the receiver-transmitter processes of the human body-mind so that we decode (perceive) a sense of reality about self and the world that suits their agenda for mass human control. This is done through the reality-construct that I call the Saturn-Moon Matrix in the new book, Remember Who You Are.
This is mass human perception-control on a mega scale, but the same principle applies to the technology used on earth to implant fake perceptions individually and collectively. The common theme of all levels of technological mind manipulation is to use a form of 'carrier-wave' to deliver 'information' on the frequencies within which the human DNA, brain and genetic structure operate.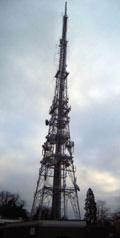 Radio transmitters like this one transmit information on carrier waves broadcasting on particular frequencies and the radio decodes that information into the words that we hear when we tune to a station. In the same way, it is possible to transmit information on the frequency range of human DNA and brainwave activity which the body then decodes into words, thoughts or emotional states.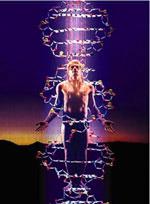 DNA and the human genetic structure is a receiver-transmitter system.
I contend in Remember Who You Are that this is how the Saturn-Moon Matrix operates and the same is the case for earth-based technology like the High Frequency Active Auroral Research Program (HAARP) which bounces high-power radio waves off the ionosphere in the upper atmosphere and back to earth.
For 'radio waves', read information carried in the form of waves that can be decoded by the human body into words, thoughts and emotions that people believe to be their own. This is happening, make no mistake, and HAARP is only one of many sources.
Information in the form of waves of information is being transmitted into the room through the television as people are watching the programmes. Employees at the television station do not even have to know this is happening – it is done by using the broadcast as a carrier wave to piggy-back the transmission and deliver the subliminal information to the watching public.
The fact that brainwave activity while we are watching TV is similar to that induced by hypnosis makes the mind-manipulation even more effective and the new digital television and radio has its own way of subliminally-'speaking' to the population. It is likely to be another step forward in subliminal communication which is why governments are so keen to introduce it.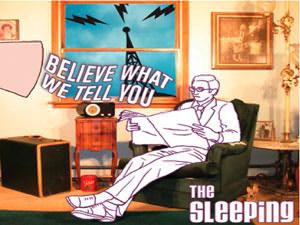 Forms of radio wave known as microwaves are widely used in mind-control technology to deliver information to the collective and individual target. Mobile phones use microwaves to transmit information and this why cell phones heat up the brain just as microwave ovens heat up food.
Once again other information can be inserted to piggy-back a phone call (or transmit continually even when the phone is not being used) to communicate information to the brain and DNA. The fast-emerging DNA databases are primarily designed to log everyone's DNA and therefore their unique DNA frequency to allow anyone to be specifically targeted in the way that I am describing here.
Microwaves (named after their very short wavelength) are also used in radio, satellite, and Internet communication, and in radar. If you are at a location with wireless Internet you are being bathed in microwave radiation. Cell towers emit microwave radiation and so do wireless computers, cordless phones and all wireless devices.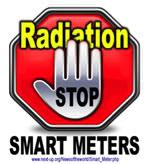 The new smart meter power supply networks, which are being introduced to form eventually a global 'smart grid', are also emitting radio waves as they form their own version of the wireless Internet to receive and transmit information into your home or business and back to base stations.
Look at all the ever-gathering forms of microwave radiation and you are seeing a massive new 'atmosphere' being created to deliver information to the human mind. I am convinced that chemtrails are a part of this new 'atmosphere', too, as well as having the more obvious aim of mass poisoning.
These now burgeoning sources of microwaves all have the potential for mind control (perception control) and that is the real motivation for the explosion in microwave activity along with other forms of electromagnetic radiation.
Microwaves and other forms of electromagnetism also delete what is called 'vital energy' in the human energy field. This why so many people are feeling tired most of the time when they live in the electromagnetic 'smog' in towns and cities.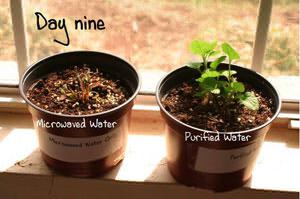 The 'vital energy' – vitality – is removed from microwaved water.
Microwaves are also used to manipulate the mind and body of specific targets that are considered a danger or threat to the control system. This can target the DNA receivers or connect with implanted microchips – often the nanotechnology version these days. Devices have been found under tooth fillings after being inserted by cabal-controlled dentists at military establishments and elsewhere.
Once a point of 'entry' is established, information can be implanted in the form of 'voices' and commands or subliminal influence of perception. Targets can also be subjected to painful body responses of many and various kinds. Nicholas Kirkland, an American writer and researcher on these subjects, says that he has been subjected to these attacks for decades. He describes the different levels of the implanted communications that he calls 'subconscious whispers':
The whispers are part of the handlers' voice-to-brain messages that operate on three levels: (1) "Audible" messages that the target hears as talking "aloud" and projected telepathically into his brain. This occurred to me in December, 2005, as I was driving in Texas near the Mexican border. Naturally, only the targets hears those voices. (2) "Audible" whispers, which some targets may "hear" as they are being directed into his subconscious. I developed the ability to hear those whispers only about a year ago. I am not certain whether the handlers wanted me to hear the whispers or I simply learned to hear them despite their secrecy. (3) "Inaudible" whispers and talking conducted by the handlers as an undercurrent of the former two messages.
The target cannot "hear" the third level whispers and talking, which run concurrent with the audible ones and ply the target with subliminal messages 24/7 on loop play tapes. Because they cannot be heard, the third level messages constitute a very grave threat. I do not regularly hear those loop play messages; however, at times I hear snatches of them.
I discovered the third level of messages strictly by accident or perhaps through the power of The Great Spirit. One night, I noticed that whenever my beard stubble brushed against the pillow, causing friction, I heard voices in addition to those voices and whispers that I could already "hear."
I began to "listen" more carefully when I made those movements. I also hear the third level messages occasionally when I slide an object over another object, creating friction. The friction apparently causes the third level voices to become "audible," much like an old phonograph needle on a record.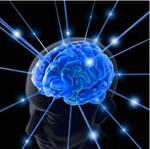 All this will seem fantastic to most people, but I have been researching this and talking with victims for two decades and it is happening. What's more, it is the apparently 'fantastic' nature of the subject that provides its most potent defence from wide exposure. 'They' can't do that and 'They' would never do that even if they could.
The microwave bombardment has reached such proportions that people are starting to look for ways to protect themselves. Click here for one website on the subject.
But, for me, the greatest defence from such attacks is simply awareness of them. Once again, ignorance is considered to be bliss by many, but it can be lethal and often is. An ignorant mind is a babe-in-arms and open to any level of manipulation, conscious or subliminal.
Once you become consciously aware of something you are transferring it from the subliminal, or below threshold, and into conscious awareness. That very action produces energetic barriers to the manipulation. If you sit in front of your television knowing that subliminal messages are being projected your way your mind begins to block them. If you do not have that awareness, you are leaving them free reign.
The more you know about what is happening, the less the State manipulators can access your mind. But, even so, there is no room for complacency and we need to do all we can to block the smart grid programme particularly, because the potential health consequences alone could be cumulatively catastrophic.
But then, that's the idea.
Avoid all wireless technology whenever possible is certainly the message.
---
© David Icke, 2012. All Rights Reserved.
The David Icke Newsletter goes out every Sunday!
[To subscribe to The David Icke Newsletter, get immediate access to his fantastic newsletter library on a host of subjects going back to 2005, and see hours of video footage of David's information, please click here.]
---