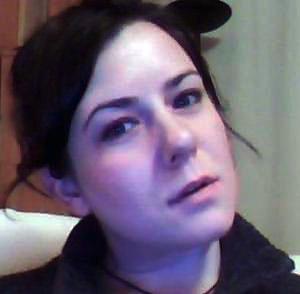 The Articulate and Intelligent Sarah Stanga — MK ULTRA, Satanic Cult Abuse, and Gang Stalking Survivor. Click photo for her blog.
A short time ago I was contacted by a friend on the Project Avalon forum asking me to look into the case of Sarah Stanga. I was unaware of who she was, and did not know that a video had been released with a four hour interview of her. The friend also asked if there was anything I could do to help her.
I sat down and watched the video and contacted her almost immediately. I was very happy to discover that we have another voice speaking out against the unconscionable abuses of children by high level rotten people who use mind control, torture, and black magic among other things to manipulate, control and use the abilities of intelligent and psychic children like Sarah Stanga.
The evil powers that be took a major hit to their collective nuts when Ms. Stanga came forward.
She is one of the few people who have had the bravery and perseverence to come forth and rip the lid off the secret goings on of the Illuminati. Though the man interviewing her was quite a bit too aggressive in his treatment of her, particularly when she was covering some of the more deeply personal and sensitive subject matters such as rape and torture, she was able to convey her story extremely clearly and coherently.
I highly recommend that you watch her interview and also her video blogs. In them, she reveals being used as a "soul singer" at various black rituals, some of which included no less than Prince Charles, Camilla, and other members of the royal family. Yes, you read that right.
Astrology a Main Factor
All children selected to be part of these sorts of projects and rituals are chosen for a reason. Sarah talks about why she was chosen, which was partly because her forced and traumatic birth happened to coincide with the holiday of a particular goddess and her astrological chart is comprised of mostly the fire element.
While I have never met Sarah personally (that I remember), I can corroborate or at least validate this part of her story because the same thing was done to Duncan and myself. They analyzed our birth charts and discovered, among other things, that the charts indicated an optimal pairing for the two of us.
If you overlay our charts, they are almost completely symmetrical (and oddly in the shape of a heart), but the list of factors that make us astrologically a good pair is very long and there are still some things I am sure we don't even know about.
Also, my own chart has an extremely large proportion of the element of water in it, which is one of the reasons why I was used so much in Project Seagate, which I have not talked publicly about as of yet. It may also explain who I was involved so much in the genetic breeding of humans and sea animal hybrids.
Sarah Stanga is the Real Deal
I wanted to do a post about Sarah partly because in the interview with her it is mentioned loudly and often that her story cannot be confirmed or backed up which is not exactly true. And I want to go publicly on the record to say that I believe she is telling the truth, and we want to support her and assist with getting her story out, especially since we have so many survivors following the blog.
The more we understand how the bad guys operate, the better we can come up with solutions for shifting the balance of power and regaining our freedom.
This is one reason why Sarah's information is so valuable. It gives us priceless intelligence into the very inside-est of inside workings that no one has yet revealed in other interviews.
Sarah herself has stated numerous times in public and privately that she is anxious for people to do the research and check her story out and help validate it (So often, I wonder why people think that asking the lab rats for their lab reports and files and paperwork of the experiments performed upon them makes any kind of sense. Surprisingly, they neglected to give us hard copies breaking down the hows and whys of our torture and terrorization).
Looking to the Future
I am incredibly impressed with the amount of wisdom and insight that Sarah has provided into the plight of the scores of thousands who have been used in satanic rituals by evil people.
And I use the term "people" loosely. Most of you should know that the top of the proverbial food chain ain't human. But that's a story for another day.
I highly recommend that those who are MK ULTRA survivors as well as those who are interested in truth and learning about the seamy underbelly of the dark individuals who are attempting to orchestrate the world's downfall pay close attention to this blog. There are so few people with the intelligence and courage to come forward, despite tremendous resistance and harassment, to reveal the crucial details of these satanic rituals and lifestyle. Sarah Stanga is one of those brave people.
Sarah has been subject to all kinds of torture and harassment which continues and has even escalated of late with her coming forward. She has paid a very large price to bring YOU this information. She is subject to astral and electronic attack, being followed, having complete strangers accost her and scream at her in public, and being messed with on every level — mental, emotional, psychic and physical.
Know that the information we all bring you comes at a steep cost. Though suffering with a severe case of PTSD, Sarah is nonetheless continuing to reveal not only what was done to her, but her real-world solutions as to how she deals with it and triumphs over her torturers. She is to be commended.
Check out Sarah Stanga's blog!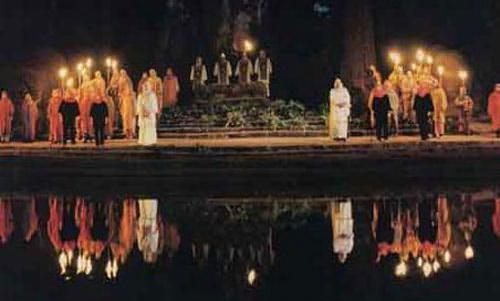 read also:
Electronic Stalking: The Silent Massacre
Satan's Nation
---