By Someone Like You |
1984 USA.com
4,329 views
October 1, 2008
To those still making illusions about what the New World Order is all about, what is really happening and what is planned to happen in your country (wherever you live) and in the world, here is the shape of things to come (if and while YOU keep on sleeping):

There will be another False-Flag Terrorist Event in the U.S., larger in magnitude than 9/11, that will bring about Martial Law.
There will be an economic collapse that will require a new North American Currency as a solution.
You will be forced to give up your guns and the right and ability to protect yourself or overthrow a tyrannical government.
You will be forced to pay a Global Tax to a Global Authority.
There will be formed a North American Union consisting of Canada, United States, and Mexico, similar to the E.U.
The Asian Union, American Union, and European Union will be merged into a single Global Union, under a single global currency, under a single global governmental entity.
The global population will be killed off scientifically by various methods (some perceivable, most others not) to reach a world population of about 500,000,000.
The Constitution of the United States of America will be repealed and replaced with a New Constitution for the North American people.
All of your Unalienable Rights will be replaced by Civil Rights controlled by legislature.
There will be a Universal Identification System for all inhabitants of the Earth.
All Religion will be Banned, except for the new religion of the New Order, and you will be REQUIRED to follow it.
You will work in assigned Birth-to-Grave Education and Occupational Programs assigned by the New Order.
You will have NO right to privacy or private property; Everything will be administered and controlled by the New Order.
All Humans will be subject to Genetic Profiling and Screening; Only those chosen by the New Order will be allowed to live.
All currencies will be consolidated into a single, global currency; It will be tracked and executed as a Cashless System.
You will be forced to work for the endeavors of the New Order; Your obedience will be mandatory.
Police will have full Military Powers and License to do with you as they see necessary.
You will be told all of this is for your own good, for helping the children, for human rights, for increasing the human standard of living, for helping human welfare, for eliminating hunger and poverty, for eliminating crime, for stopping greed and exploitation of resources, for saving the Earth from environmental damage, etc.
95% of the sheeople will go along with the New Order and be happy about it.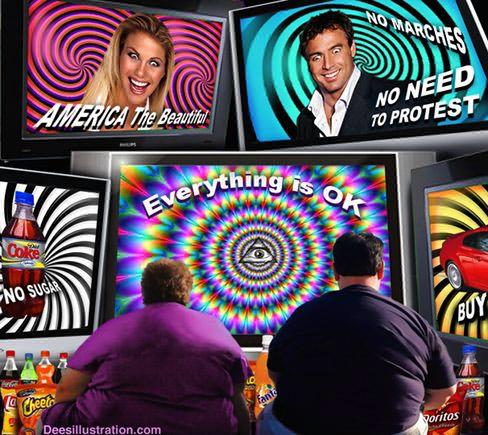 Why some people think the New World Order isn't real — is a mystery, but it can only be indicative of ignorance, or just plain gross stupidity. WAKE UP! They get you when you sleep!
---