Paul Bondarovski | War Is Crime
8,433 views
March 24, 2009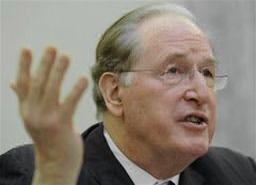 When a Rockefeller says something publicly, you can bet he doesn't just express his humble personal opinion but speaks on behalf of the Family. You can also be sure that his every word reflects a decision already made, corresponding measures defined, and detailed instructions on their implementation sent to executives at the lower levels of the pyramid.
So when on March 18, 2009, the US senator Jay Rockefeller claimed that the internet is the biggest threat to US national security and that "it should have never existed," it was not just his point of view, it was an instruction: let the long prepared war on the free internet begin!
Nothing is and ever was a bigger threat to the US national and the whole world's security than the Rockefellers themselves. The alternative media, which have been growing from strength to strength on the internet in recent years, make this fact evident. 
The free internet is a fast growing threat to the power of these very inventors and absolute world champions of organized crime. Not the internet in general, as Jay Rockefeller claims. It is the internet of free, independent and uncensored opinions that they would prefer to have "never invented."
Donate and Make a Difference
War Is Crime is an independent non-commercial website. It is not addressed to "the masses" but to the individuals, to you personally. Please consider sending a donation to help us keep it running. Your generous support makes the world a better place!