Kerry Cassidy and Bill Ryan |
Project Camelot
1,878 views
February 3, 2009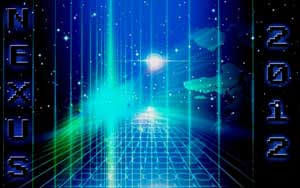 As many of you are aware, Project Camelot is assisting with the organization [by HealingExperiment.com] of a series of meditations for peace and oneness featuring what they have termed Rainbow Warriors around the world. This includes Ground Crew members, indigos and all other gifted children (all children are gifted), indigenous people and anyone else who wants to participate.
These meditations are happening starting on February 8th and will continue twice a week thereafter on Wednesday and Sunday every week until the final global sacred site meditation on May 9, 2009.
Please see the attached announcement Nexus2012 and visit the Healing Experiment website for more information. If you have any questions please contact bergmanmichael@msn.com with the subject line: nexus 2012. The truth is in all of us.
Project Camelot will be attending the Los Angeles Conscious Life Expo (February 13-17) and the upcoming Laughlin, Nevada UFO Congress (February 22-28) where Kerry and Bill will be interviewing various witnesses and catching up with old friends. They hope to see you there.
And it's not too early to plan for the Alamo UFO Conference where Kerry and Bill will be speaking over the Memorial Day weekend, May 22-24, 2009. At the moment, Kerry is confirmed and Bill is pending depending on their finances at the time.
---