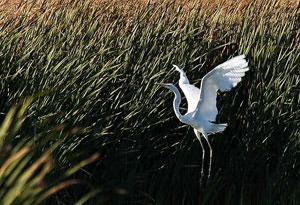 … There are practical steps we can take simply by changing our attitudes and this can be done in an instant. We need to be passionate about freedom and justice, which apply to everyone or to no one.
If a single person is not free there is no freedom because freedom cannot be divided into haves and have nots. You can't be a little bit free, individually and collectively, any more than you can be a little bit pregnant. We either have freedom or we don't, and at the moment we don't because we refuse to express what is ours.
Freedom is not the gift of the dark suits or the military uniforms; it's our natural state, our infinite and eternal right. The manipulators have sought to take it from us, but we don't have to 'fight' for its return because it has never gone away. We are still free and, as Infinite Awareness, always will be.
The problem is that we have ceased to express that freedom and allow others to do so. Those who are knowingly behind the conspiracy cannot control six billion people by themselves and they have to manipulate the population to control each other.
They do this through their uniformed puppets who daily impose the very Orwellian society that their own children will have to live in; they do it through their Propaganda Ministry, the mainstream media, staffed by so many 'intellectual' prostitutes who are selling the system that, once again, has them and their children in its sights; and they do it through their armed forces who kill people they have never met, and know nothing about, on the say-so of some tosser in a dark suit who would shite his pants at the very thought of going where he is sending others.
As a result of this pawn-ography, these puppets advance the day when their own families and children will be microchipped zombies of the state.
When the uniforms, soldiers and 'journalists' have the insight and foresight to rebel and refuse to be tools of their fascist masters we will see how little power the Reptilian hybrids really have.
Their power is merely the power that humans give to them every day — 'Yes sir, no sir, anything you say sir.'…