One of our longtime sources has sent us the following news item:
DEBKAfile Exclusive Report
December 1, 2008, 9:18 AM (GMT+02:00)

Three US aircraft carriers with strike groups, task forces and nuclear submarines have piled up in the waters of the Arabian Sea opposite the shores of India, Pakistan and Iran, and in the Persian Gulf.

DEBKAfile's military sources report that the US began massing this formidable array of floating firepower at the outset of the Islamist terrorist attack on the Indian city of Mumbai last Wednesday, Nov. 26.

Tehran responded typically with a threat of retaliation should the Americans decide to use the Mumbai terrorist attack to hit Iran.

It is more likely, according to our military sources, that the Americans are on the ready in case the rising tensions between India and Pakistan over the New Delhi's charge of Pakistani involvement in the Mumbai atrocity explodes into an armed clash on their border.

This is indicated by the units now deployed:

The USS John C. Stennis, which carries 80 fighter-bombers and 3,200 sailors and airmen and leads a strike group. This carrier joins two already there, the USS Theodore Roosevelt, which patrols the northern Arabian Sea, part of whose strike group cruises opposite Iran's southern coast; and the USS Iwo Jima, which carries a large marine contingent on board.
New to these waters, according to DEBKAfile's military sources, is the Destroyer Squadron 50/CTF 55, which has two task forces: Patrol Forces Southwest Asia (PATFORSWA) for strikes against warships and the rapid deployment of marines to flashpoint arenas; and Mine Countermeasures Division 31, which stands ready to prevent New Delhi or Islamabad from mining the Arabian Sea routes connecting their ports. Those routes are vital waterways for US marine traffic supporting the war in Afghanistan.
To manage this armada, the command and control vessel, USS Mount Whitney, has been brought over from the Mediterranean.
Four nuclear submarines.

The arrival of the southwest Asian marine patrol carrier Stennis and the Mount Whitney to the Arabian Sea opposite Iran's shores set alarm bells ringing in Tehran. Our Iranian sources note that the Islamic republic's rulers remember that after al Qaeda's attack on the United States on Sept. 11, 2001, the Americans did not only invade Afghanistan, but also Iraq and they fear a similar sideswipe.

The Iranian chief of staff, Maj. Gen. Ataoallah Salehi sounded a warning when he stated Sunday, Nov. 30: the "heavy weight" of enemy warships provides the Iranian side with an ideal opportunity for launching successful counter-attacks.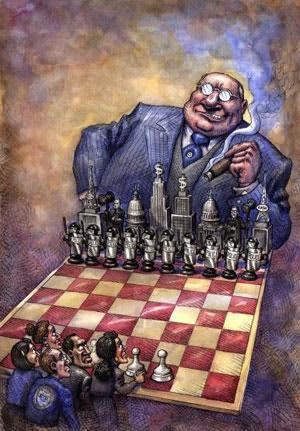 It is clear that the Mumbai incident is a catalyst set in place by the Illuminati to stimulate a rise in tensions between India and Pakistan. The invasion of Pakistan (small bands of U.S military) supposedly in search of Bin Laden… who is very likely already dead.
This article from ABC News in 2007 will be of interest. This is a chess board and the Illuminati are backing Obama who is now positioned to take office. They have an Agenda with a capital "A" and they are pursuing it one step at a time. How successful they will be depends on whether there is any intervention from the white hats to put a wrench in this madness. Then again, even "white hats" have an agenda.
This article from the International Herald Tribune about the U.S. training an elite unit of Pakistani special forces is a case in point. As usual the U.S (Illuminati controlled) are backing both sides… Pakistan and India.
Try Googling the invasion of Pakistan and you will see how the build up has started back in 2007 and before…
Then in September 2008 we had this from the UK Guardian:
"..A secret order issued by George Bush giving US special forces carte blanche to mount counter-terrorist operations inside Pakistani territory raised fears last night that escalating conflict was spreading from Afghanistan to Pakistan and could ignite a region-wide war.

The unprecedented executive order, signed by Bush in July after an intense internal administration debate, comes amid western concern that the war against the Taliban in Afghanistan and its al-Qaida backers based in "safe havens" in western Pakistan's tribal belt is being lost."
Add this article from the Herald, "Special forces on standby over nuclear threat," and you have the nuclear threat wrapped in as well.
So, the stage is set as they say… One can see how the media are building a case to support the build up. One has to ask just what stimulated the attack in Mumbai and who was really at work…
I have had a dream from quite some time ago of a nuclear attack on India by Pakistan… I won't say where so as not to tempt the fates. I fervantly hope this will never happen. I even wrote a screenplay about it.
It is likely that Iran would be wrapped into the above scenario… Certainly, U.S. Special Forces in Pakistan hunting down "al Queda" is a continuing push against the Arabs (to demonize them) in order to maintain the Illuminati control of oil, gas etc.
We all tap into the Universal Mind (and are a part of it) and therefore we are all able to see things before they happen depending on our own clarity and desire to do so at any given time.
This is also where consciousness, is crucial. With more awareness we can change the trend of events. We can, through meditation and intent dissipate the energy coalescing in this arena.
This is a chess board. We are all eternal beings in temporary physical bodies… And so to view the events now and the future as an observer is paramount.
This is orchestrated. And as for the side of the military that are unaware of who is pulling the strings — remember they too have their remote viewers and will be warned in various ways. Those that are in the dark will be used. And they are the ones on the ground most of the time.
---