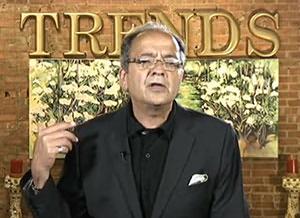 Top trends forecaster Gerald Celente says NSA leaker Edward Snowden is a non-event. Celente charges, "What did Snowden say that we didn't write about over a year ago?"
Celente says the real stories are the imploding economy and coming war. Another crash is coming, and Celente predicts, "It will be worse than the panic of '08. It will be deeper. It will be more painful because they will not be able to pull off the stimulus game again."
Celente goes on to say, "We are going into the Greatest Depression, but they will try to boost it in some way, and that's when gold and silver prices will skyrocket."
Celente also predicts war in the Middle East is a lock. Celente says, "When all else fails, they will take us to war. We are seeing war drums beating louder and louder throughout the Middle East as the Middle East is collapsing."
As far as a real recovery is concerned, Celente boldly states, "The business of America has become war, and as long as business is war, there is not going to be any recovery."
Join Greg Hunter as he goes One-on-One with Gerald Celente, publisher of The Trends Journal.
Donate and Make a Difference
War Is Crime is an independent non-commercial website. It is not addressed to "the masses" but to the individuals, to you personally. Please consider sending a donation to help us keep it running. Your generous support makes the world a better place!
---