Bill Ryan and Kerry Cassidy |
Project Camelot
6,896 views
October 18, 2008
Gary McKinnon now faces extradition to the US "within days" (Computer Weekly, 13 October).
As many of you know, Project Camelot has been working behind the scenes to assist Gary with the case to prevent his extradition to the United States. Unfortunately, our efforts have not been successful — mainly due to Gary's choice to follow the advice of those handling his legal battle in the UK.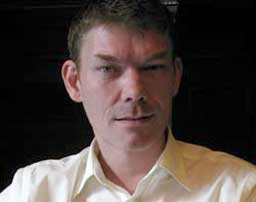 Understandably, Janis (Gary's mother) and Gary have chosen not to use what we feel is their key strength in this battle to fight extradition and have instead chosen to concentrate on emphasizing more mundane aspects of the case such as his apparent lack of sophistication during the initial arrest where he frankly stated his guilt and then in the choice to use his recent diagnosis of Asperger's Syndrome (an autistic condition) as a line of defense.
Whereas this condition may have contributed to his actions once he had been apprehended by the authorities, the real case is far more significant. As we have stated in the past on this blog, Gary McKinnon in his politically motivated hacking of Pentagon and NASA computers discovered important information regarding the existence of a secret space program which included fleet-to-fleet transfers of personnel, and what appears to be an off-planet astronaut corps.
This information has been independently confirmed by Dan Burisch and Marci McDowell, among others: Richard Hoagland, Linda Howe and Jim Marrs are just three respected researchers who have been investigating this crucial area.
Please read here for details of Dan's on-record statement that he and Marci are willing, if called to the witness box, to testify about the secret space program under penalty of perjury. By de-emphasizing the evidence Gary discovered, we feel he is squandering the only hope he had of building a case that holds world wide import.
The point here is that although what Gary did was illegal, there is substantial evidence that the security around the Pentagon and NASA computer networks has been lacking and, one might even think, set up as a sort of honey trap — being purposefully lax in order to lure naive hackers with the objective of making prosecuting them simple once caught, and using this advantage to then increase the penalties and laws surrounding information security.
Project Camelot has received information from several high level sources that indicates that Gary was chosen to be made an example of, with his fate sealed long before his case went before the House of Lords. In essence, Gary had become the card the Powers That Be have chosen to use as a scapegoat to frighten off any future attacks, aimed mainly at the highly skilled Asian hackers currently threatening their networks.
Because of this decision, it was and is all the more crucial that Gary use the only trump card in his own deck to raise the overall issue surrounding his case that would force the hand of the US into releasing him… rather than publicly raise the specter of the secret space program and the web of deceit and obfuscation that has surrounded it for decades.
We cannot stress enough how disappointed and concerned we are that Gary and his advisors have chosen to concentrate on the mundane aspects of his case when these issues could not only free him from what could be a life-threatening incarceration with the risk of mind control and other such specters — when he could be stepping up into a heroic role which we feel he had volunteered for long before coming to the Earth this time around.
Each of us has a mission. And Gary McKinnon is uniquely positioned to play a crucial part in blowing the lid off the secrecy that begins with all the issues surrounding the secret space program and its purpose, and could end with revealing in a US court the ET agenda and where we might all be headed as a species.
---