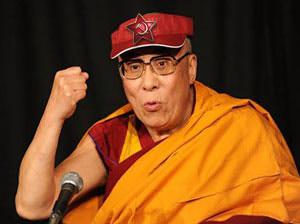 The Dalai Lama is as much the Illuminati and the New World Order puppet as are Henry Kissinger and the first Kenyan president of the United States Barak Obama. The list of the best paid puppets is of course much longer, but with these two the Dalai Lama has an interesting thing in common — the Nobel Peace Prize, usually given to the least deserving it. Kissinger has got it for orchestrating several wars all over the world, which killed millions of people. Obama didn't orchestrate anything, but allowed the wars started by others to expand. Dalai Lama didn't do even that, and joined the "Nobelity" just for smiling and singing "What a wonderful world!" every time the bombs fell from the sky or the HAARP-produced earthquakes devastated towns and villages.
A world-famous spokesman for peace based on resignation, the Dalai Lama is the only "political refugee" on the planet the global elite are always glad to shake hands with, and the showbusiness moguls are always happy to welcome him in the largest and most prestigious concert halls.
Recently, in May 2010, the Dalai Lama, 74, gave a series of paid public lectures in the Radio City Music Hall in central Manhattan, New York, where he had some unexpected statesment to make. In one of them he called himself a Marxist. Marxism, he said, has "moral ethics, whereas capitalism is only how to make profits." Through an entourage of robed monks and a heavy security detail, the exiled Tibetan spiritual leader said he sees "clear signs of human beings being more mature," and the world becoming a kinder, more unified place.
Asked by an AFP journalist why tickets to his lectures are selling for as much as hundreds dollars, he burst into his trademark laughter and answered: "You should ask the organizer. I have no connection… I'm always asking the organizer: tickets must be cheap. For myself, I've never accepted a single dollar like that."
Such a statement could also be made by the old Soviet apparatchiks who never had a coin in their pockets because they didn't have to pay for anything.
Despite of the wars, deepening economic crisis, 10% of Americans in jail and others living in a prison state, Dalai Lama said the humanity is getting "better, no question," and the future is bright.
Living is easy with eyes closed and nobody near to call you a liar.
Nobody near to call Dalai Lama a Nazi as well. Meanwhile, since his teen years his mentor, top adviser and friend was Heinrich Harrer, an SS officer and personal friend of Adolf Hitler. Arrived in Tibet in 1944, he had contributed to the enforcement of a dictatorial regime there, similar to that of the Taliban in Afghanistan, with the Dalai Lama as a brutal and merciless ruler. (Source: Der Spiegel, No. 45, 3 Nov 1997, p. 146.)
Other most known personal Nazi and terrorist friends of Dalai Lama include or included: Dr. Bruno Beger, an SS officer and convicted war criminal who performed medical experiments on prisoners in Auschwitz death camp; Miguel Serrano, leader of the Nazi Party in Argentina; Chilean dictator Augusto Pinochet, a neo-Nazi himself and a protector of German Nazi in Chile; Japanese terrorist and mass murderer Shoko Asahara, the organizer of the 1995 sarin gas attack on the Tokyo subway, also found guilty of at least 13 more murders.
With all this in mind, it becomes clear what kind of "moral ethics" Dalai Lama likes so much in Marxism — that of Stalin's gulag.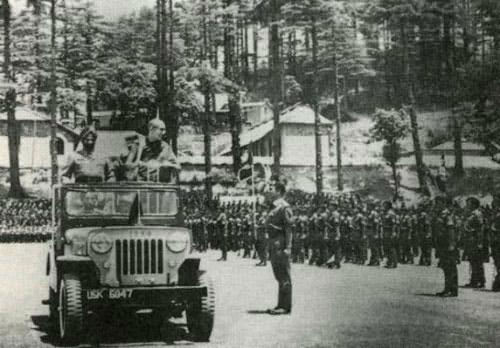 Young Dalai Lama, the "enlightened dictator".



Heinrich Harrer on the left of his friend Adolf Hitler and with his friend Dalai Lama.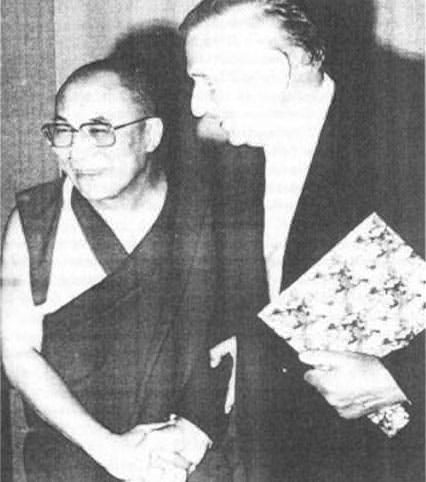 Dalai Lama and Dr. Bruno Beger.




Dalai Lama with his friends Miguel Serrano and Shoko Asahara.
Donate and Make a Difference
War Is Crime is an independent non-commercial website. It is not addressed to "the masses" but to the individuals, to you personally. Please consider sending a donation to help us keep it running. Your generous support makes the world a better place!
---