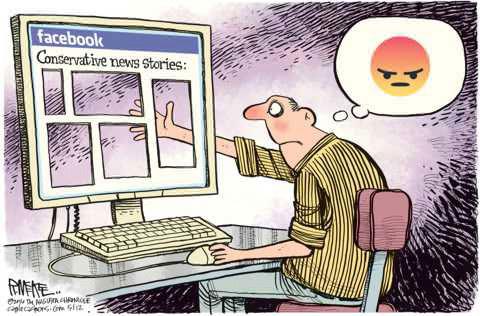 Two stories this week shine the spotlight on the world view of high-tech communications enterprises such as Facebook. Along with Google and mainstream media, Facebook wants, not just to report the news but to re-write the news and engineer public opinion about the news.
You may remember that, a few months ago, Google said it had a "responsibility" to program its search engine to filter out information and attitudes that it considered to be incorrect or from untrustworthy sources. That's all for our protection, of course.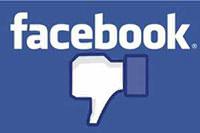 Facebook and Google also want to collect data on all human activity so they can sell it to marketers and spy agencies. In this pursuit, their executives and managers are not concerned over such a silly thing as privacy or security against political reprisal.
There will be no end to this trend until one of two things occurs: (1) The world will descend into a system where collectivism will be enforced by unseen masters, buildings full of technocrats at computer screens, and legions of enforcers with body armor, face shields, and electronic weapons, or (2) citizens will toss out of office all politicians who favor sacrificing privacy and liberty supposedly in the name of national security. The choice is still ours, but time to act is running out. (Freedom Force solution.)
Facebook employed a group of about 20 recent graduates from Ivy League schools to choose which stories are allowed to appear as "trending news". Gizmo Magazine says they have clear evidence that, instead of reporting trends, they are creating trends. Conservative-leaning news stories are blacklisted. CBS News, 2016 May 10 (Story)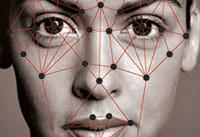 Facebook was unable to obtain a dismissal of a lawsuit against it that challenges its ability to biometrically profile individuals using facial-recognition. Under Illinois' Biometric Information Privacy Act, no one may collect biometric identifier, whether they be fingerprints, face prints, or DNA, without a person's consent. A similar lawsuit was filed by Lindabeth Rivera after an Android smartphone automatically uploaded photographs to Google Photos, resulting in a biometric face print of Lindabeth for life. She was not a smartphone owner, making her an unwilling participant in the scheme. The results of these cases may be the deciding factor for years to come on whether tech companies can capture biometric data without our permission. Activist Post, 2016 May 12 (Story) (Cached)
Donate and Make a Difference
War Is Crime is an independent non-commercial website. It is not addressed to "the masses" but to the individuals, to you personally. Please consider sending a donation to help us keep it running. Your generous support makes the world a better place!