The Memory Hole has obtained and scanned "Investigation and Prosecution of Illegal Money Laundering: A Guide to the Bank Secrecy Act." Originally written and published in 1983 by the Criminal Division of the Justice Department, this is the apparently identical version published by the IRS for its staff.
Click here to download the document [PDF | 288 pp | 12 meg]
It was sent to Federal Depository Libraries 25 years ago, but the IRS and Justice have long since stopped voluntarily releasing publications that reveal their tactics and inner workings. This manual doesn't appear to have been posted online until now.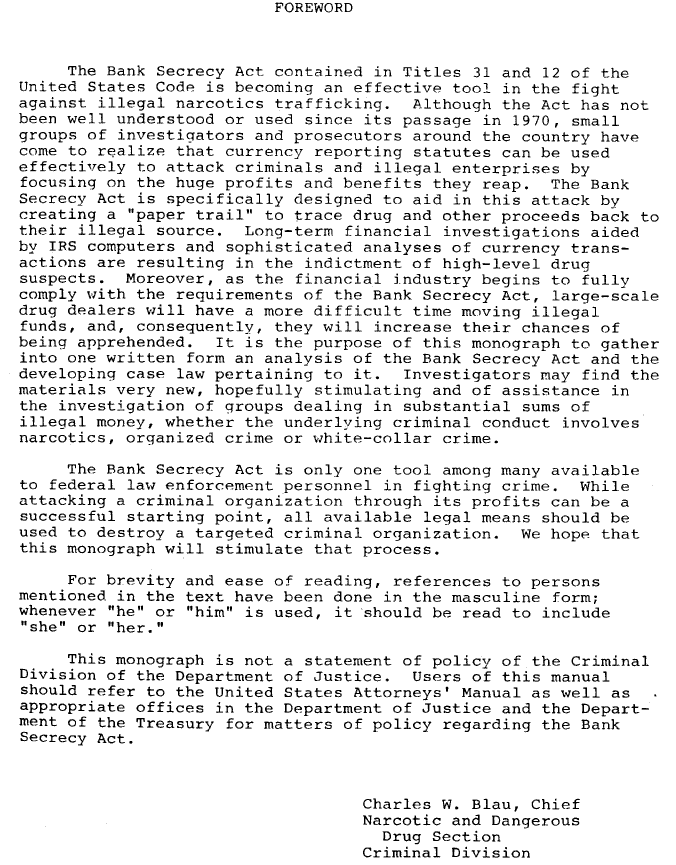 Donate and Make a Difference
War Is Crime is an independent non-commercial website. It is not addressed to "the masses" but to the individuals, to you personally. Please consider sending a donation to help us keep it running. Your generous support makes the world a better place!