The BBC's Panorama programme has used US and Iraqi government sources to research how much some private contractors have profited from the conflict. Found: "around $23bn may have been lost, stolen or just not properly accounted for in Iraq." Of course, $23 bn are not $700 bn, but it's not the reason to simply forget about them. And yet, this is what seems to be the case: to date, no major US contractor faces trial for fraud or mismanagement in Iraq.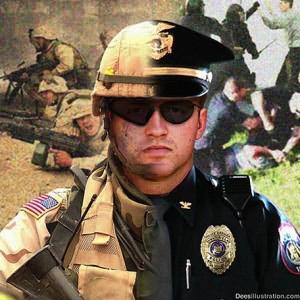 Another interesting news was published yesterday by the Army Times:
"The Air Force has administratively disciplined 15 officers — six generals and nine colonels — and the Army has similarly disciplined two of its brigadier generals over a mistaken August 2006 shipment of classified ballistic missile components to Taiwan."
The same article says that this kind of "mistakes" are not at all unusual. "In a June report to the secretary of defense — which has never been publicly released — Navy Adm. Kirkland H. Donald found multiple issues related to DLA's [Defense Logistics Agency's] worldwide shipping program, the official said. These included the failure of Hill [Defense Distribution Depot, Utah] personnel in March 2005 to physically open shipping containers that were missing certain required markings but whose barcodes mistakenly indicated they contained helicopter batteries. Inside, however, were four fuses which trigger Minuteman III ballistic missiles — both nuclear and non-nuclear versions."
How do you like it? Nuclear missile triggers disguised as helicopter batteries…
Okay, triggers are not missiles. What about an aircraft then? The following happened last Monday:
"KILLEEN, Texas — Killeen police detained two Fort Hood soldiers after an experimental aircraft was stolen and crashed… The experimental aircraft, taken from Killeen's Skylark Air Field, ended up damaged on the ground Monday."
Mistakes, mistakes… Hospitals and schools in Serbia were also bombarded "by mistake" or "by accident". Here's a new one:
"Sep 25, 2008. BAGHDAD — American soldiers accidentally shot and killed the leader of a local US-allied Sunni group Tuesday after coming under attack in a volatile area north of Baghdad, the military said."
Comments? "It is regrettable when incidents of mistaken fire occur on the battlefield," said Navy Lt. Cmdr. David Russell, a US military spokesman in Baghdad. (I've underlined the word "battlefield" because earlier David Russel said that the Sunni leader "was mistaken for the enemy when he entered the house.")
Notice, it was the leader of a local US-allied Sunni group. Witnessed too much?
Warning: This is the Army that prepares, beginning October 1st, 2008 to take under "the day-to-day control" the United States!