For the 26th of September (27th in Australia)
United States / Canada / Mexico
The entire Pacific Northwest will be in extreme dangerous levels of spraying.
Also across the Northern tier of the country, into the Eastern parts. The Southwestern and most of the Southern USA is trail free. Dallas, TX is having a good time trail free for several days and this will only continue for more days to come.
Western Canada will be in a major mess, as well as Ontario.
Most of Florida is fine except for Southern parts. The "entire" FL Peninsula is scheduled for a massive spray operation on Sunday.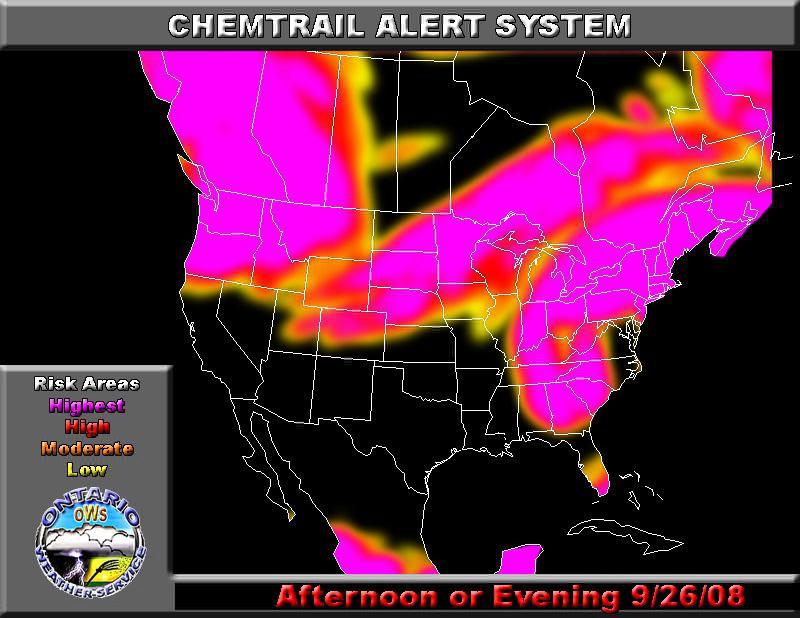 ---
Europe
Paris will be free of spraying. The focus is mainly the Eastern and Northern country, including the London area. Not alert levels over London, but high enough doses for visible chemtrails.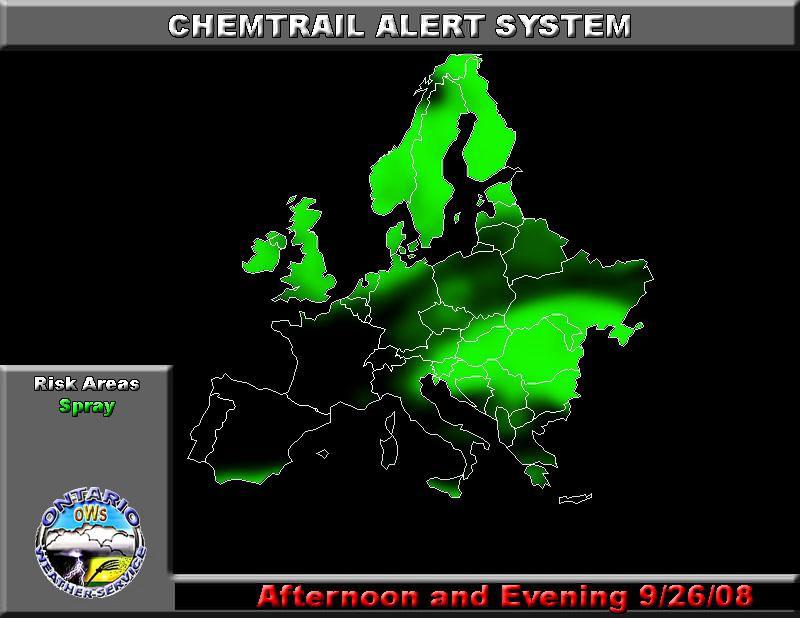 ---
Australia
No spraying in the entire area.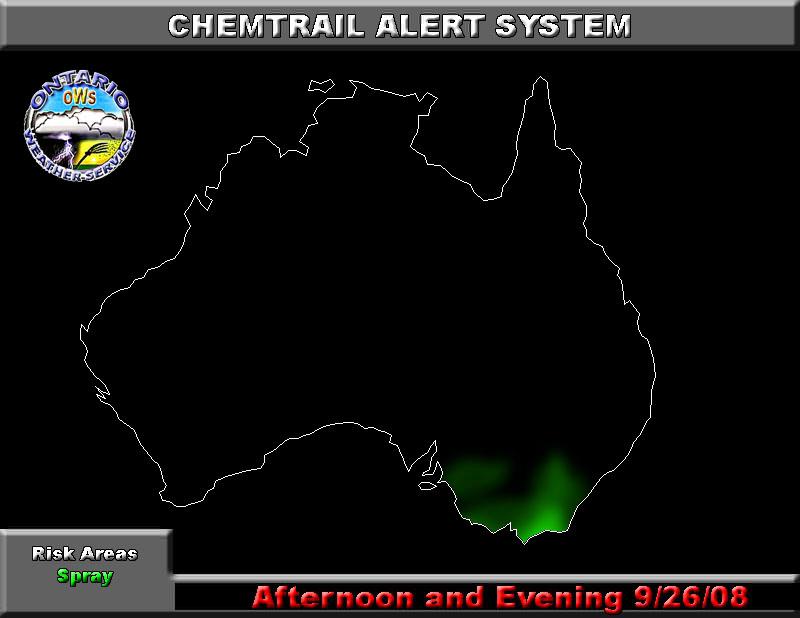 Donate and Make a Difference
War Is Crime is an independent non-commercial website. It is not addressed to "the masses" but to the individuals, to you personally. Please consider sending a donation to help us keep it running. Your generous support makes the world a better place!
---