United States / Canada / Mexico
Map has taken out low-medium risk areas as they are not as important as high-highest risk areas. The Midwestern states will be hit very hard, spreading into the Northeastern USA and Eastern Canada.
Much of the Western USA looks good, with the exception of Seattle, Northward into Canada.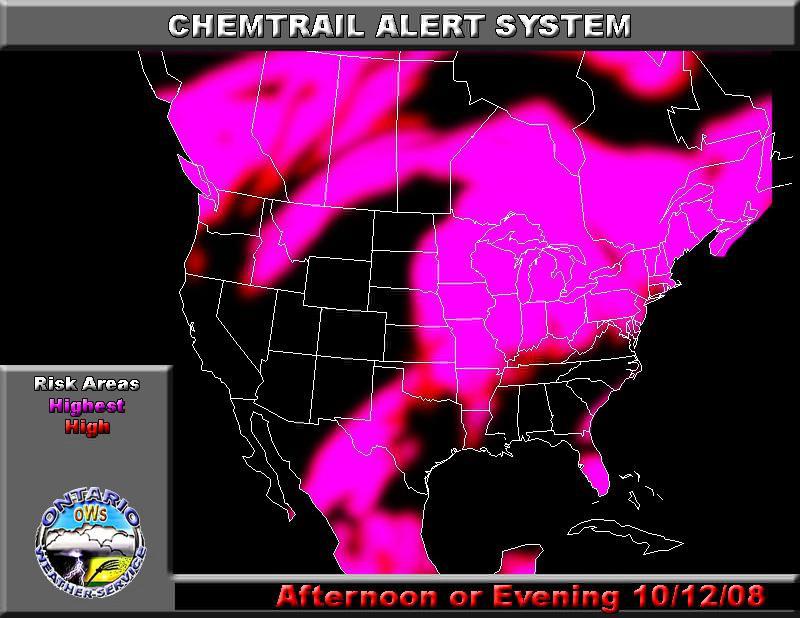 ---
Europe
The entire Central and Northern part of the country will be hit with operations. The Southern sections will be fine.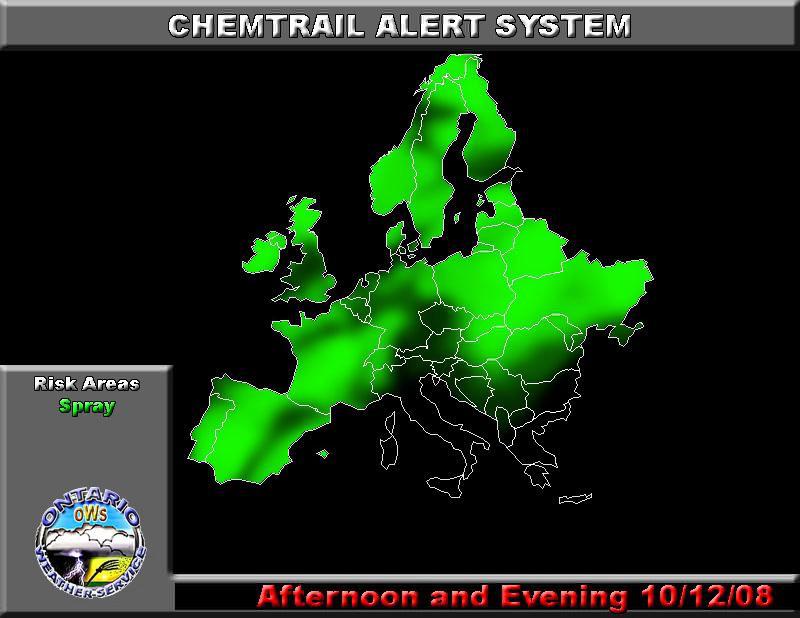 ---
Australia (October 13th)
Just a small operation with high doses across Southeastern parts of the country.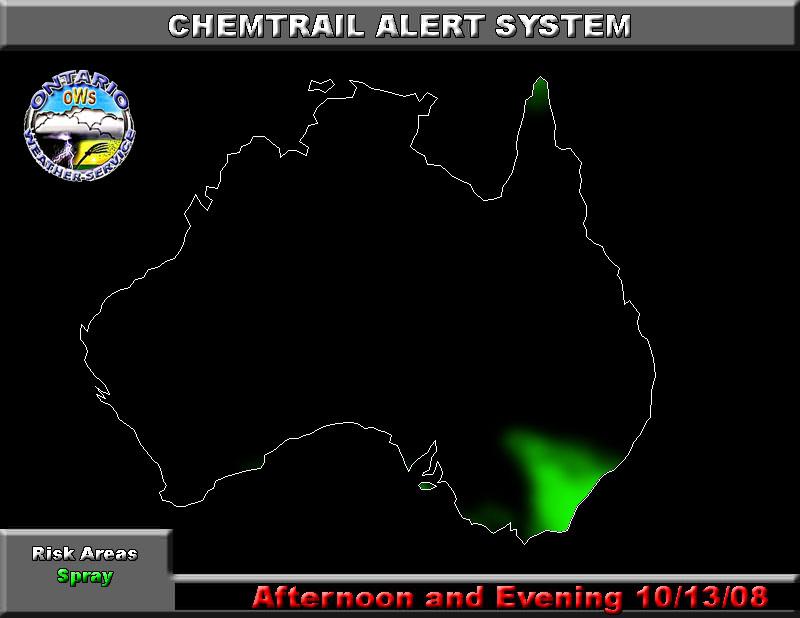 SUBMIT YOUR PHOTOS: click here.
Donate and Make a Difference
War Is Crime is an independent non-commercial website. It is not addressed to "the masses" but to the individuals, to you personally. Please consider sending a donation to help us keep it running. Your generous support makes the world a better place!
---