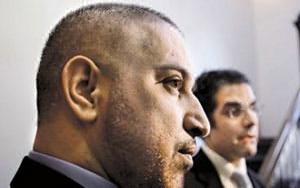 On 14 April 2010 Malgarai Ahmadshaf, codenamed Pasha, of Canadian nationality, testified before the Special Parliamentary Committee on the Canadian Mission in Afghanistan.
Mr. Ahmadshah worked as a translator for the Canadian Forces in Kandahar from June 2007 to June 2008. He testified to Canadian military cover-ups, the random arrests and the transfer of detainees to the Afghan NDS to be tortured.
Ahmadshah clarified that he was not a eye witness of what he was reporting; however, his allegations are based on what he heard when he translated during the detainees' questioning. He declared having denounced the situtation to the upper echelons on several occasions, but was sanctioned instead (his real name and identity were leaked to the Taliban which led to reprisals against his family). [War Is Crime note: One more confirmation that the "Taliban," as well as "al Qaeda," are nothing else but "departments" of the CIA.]
According to Mr. Ahmadshaf, the Canadian Minister of Defense could not be ignorant of what was taking place on the ground, the torture practices being systematic and widely known. Canada did not hand over detainees to torturers not knowing what would happen; they did it in order to make it happen.
The transfer of prisoners to a third party knowing they could be tortured is considered a war crime under the Geneva Conventions.
---