G. Edward Griffin |
Reality Zone
2,346 views
September 28, 2014
Restoring the power grid after an EMP or X-Class solar flare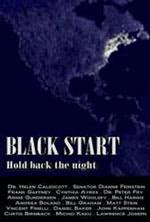 Black start is the code name used in the power industry to describe the procedure for getting the grid back online after an EMP attack or a direct hit from an X-Class solar flare.
EMPs are possible, but direct hits from super flares are inevitable — every 150 years on average. The last one was 155 years ago. The next one? No one knows, but it's coming, and engineers say the grid is doomed.
Transformers Are the Problem
The large transformers at each generating system are not designed to handle the surge of current that would back-flow into them from thousands of miles of power lines, acting as antennae. If an EMP or super flare were to hit the Earth today, these transformers would blow up, and our lights would go out for a very long time. Engineers say it could take several years to replace them, and the consequences would be apocalyptic.
There is no other word to describe the collapse of modern civilization that would follow the long-term loss of electricity. Mankind would say goodbye to lights, refrigerators, furnaces, water from pipes, sewage disposal, trash removal, television, Internet, telephones, computers, hospitals, pharmacies, credit cards, banks, grocery stores, gasoline stations, automobiles, trains, air travel, and police protection. The worst suffering would occur in cities and suburbs. It has been estimated that 80% of the population would perish within a few months. What little might be left of our high-tech civilization would collapse into a new agrarian age. Few of us would make the transition.
"It would literally paralyze all the United States, not just for a day or an hour, but for months to years." — Michio Kaku, Professor of Theoretical Physics, City College of New York.

"Severe geomagnetic storms have the potential to cause long-duration outages to widespread areas of the North American grid." — North American Electric Reliability Corporation and the US Department of Energy, High Impact, Low Frequency Event Risks to the North American Bulk Power System (June, 2010).

Summary: Eventually, possibly within the next decade, Earth will be hit by a solar burst that will knock out the world's power grids for months or years. — Severe Space Weather Events: Understanding Societal & Economic Impacts, December 2008, National Academy of Sciences in collaboration with NASA.
How Naïve We Were
When we began research for this documentary we naively thought it was our mission to inform government and industry leaders about the need to protect the grid, but we were in for a shock.
After further research, we discovered that everything we were hoping to bring to the attention of these people was already known to them. The public may have been in the dark (pun intended), but government and industry officials have known about this for nearly two decades.
In fact, we learned that some of them have taken steps to insure that they will survive what they consider to be an inevitable apocalypse, but they are doing very little to protect the rest of us.
Pretended Preparedness
The second shock was that many of the people who are responsible for protecting the grid from EMPs and solar storms publicly pretend that there is nothing to worry about.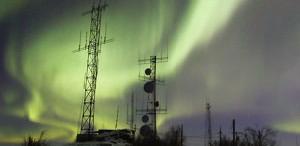 This documentary will show that such assurances are not even close to the truth, and that pretended preparedness has become the most serious aspect of the problem. If those we trust to protect us are trying to cover up their failure or even if they are just trying to avert public panic, either way we are woefully unprotected — while our rendezvous with the sun (or an EMP) is inexorably approaching.
There have been other documentaries and books on the vulnerability of the power grid, but all of them have uncritically accepted the assumption that government and industry are doing everything possible to protect us. No one has had the courage to challenge that assumption. This program will change that.
Black Start
As mentioned previously, engineers in the power industry use the phrase black start to describe the procedure for getting the grid back on line after it has been shut down or knocked out. In that scenario, it is assumed that the primary transformers will still be functional and that it will be possible to bring the system back into service one segment at a time. However, if the transformers are destroyed by either EMPs or solar storms, it would take several years to replace them. Power companies have no scenario for dealing with that. That's the soft way of saying it. To put it more bluntly: If the transformers remain unprotected, they will be destroyed and there will be no black start.
The purpose of this documentary is to create the momentum necessary to require retrofitting the transformers with protective devices (which are currently available and at reasonable cost) so a black start is possible. For that reason, we have chosen this phrase for our title. Black Start symbolizes, not the chaotic end of civilization, but a timely restoration of electrical power that sustains our way of life.
Experts and Commentators
The variety of experts and commentators who have agreed to appear before our cameras is astounding. The importance of this issue is far above politics or ideology. It has brought together people from a wide variety of viewpoints on other topics, who might even be considered to be opponents in the political arena, but who all support the common cause of preventing the collapse of civilization.
Here are a few samples of commentaries by:
James Woolsey, CIA Director under President Clinton
Dr. Bill Graham, Science Advisor to President Reagan
Dr. Peter Pry, Member of the EMP Commission
Prof. George Baker, National Security Advisor
View excerpts of their commentaries here.
Judge Jeanine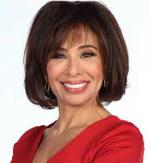 Judge Jeanine Pirro, a crusading commentator at the Fox News Network who is well versed in the issue of grid vulnerability, cuts to the core of the problem with clarity and passion: The problem is not based on scientific or technical issues. It's about corporatism and politics. Play video.
Bill Harris
This is a recorded Skype conversation between G. Edward Griffin and Bill Harris, from the Foundation for Resilient Societies. Video quality is marginal, but it was not intended to be broadcast. It is included here because it clarifies important issues relating to the content of our documentary. As you will see, Black Start will be different from any previous program on this topic. Play video.
Production and Distribution
This program is being produced by G. Edward Griffin and Patrea Patrick, who are well known for their award-winning documentaries. DVDs will be available but, because we want to get this information to the public as quickly as possible, the program also will be placed on the Internet for free viewing.
Failure to Protect the Grid Is Not a Healthy Option
We are funded by donations. Please help us finish this documentary while there still is time to act. Please CLICK HERE to know how you can participate.