Exerpt from Adam Parfrey's introduction to Smedley D. Butler's book War Is A Racket
(1935):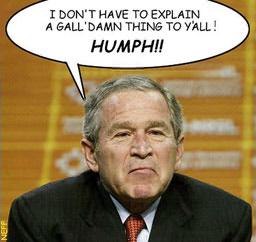 "The U.S. government thanked the efforts of World War I soldiers with a 'war bonus' of approximately $1,000 to be paid late as 1945. But as Great Depression and the Dust Bowl misery touched the continental states, unemployed veterans desired to have their bonus paid sooner. In May 1932 out-of-work vets arrived in Washington D.C. to impress their bonus pleas to Congress. A pro-bonus bill sponsored by Wright Patman was threatened veto by President Hoover and overturned House passage by Republican Senate. As tens of thousands of Hooverville-occupying vets demonstrated their discontent in a 'death march,' Generals George Patton and Douglas MacArthur moved in on the veterans with a fresher contingent of the U.S. Army. Two died, including an infant, and hundreds of veterans were injured, in MacArthur's successful attempt to 'gain control' of D.C."
Donate and Make a Difference
War Is Crime is an independent non-commercial website. It is not addressed to "the masses" but to the individuals, to you personally. Please consider sending a donation to help us keep it running. Your generous support makes the world a better place!
---