Over 150,000 Americans departed the former land of liberty for greener pastures overseas in the past year. In total, over five million Americans are choosing to live outside the United States. Just why are Americans leaving this land of freedom and opportunity in record numbers, with no end in sight?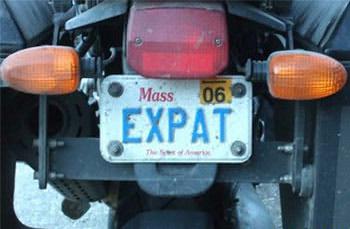 America has historically been the beacon of freedom and the land of opportunity which has attracted tens of millions of immigrants to the shores of our once great country in search of a better way of life. The reminders to our presumed national good fortune are constant as we are bombarded by messages from the corporate controlled media about how good we have it in American and people have it so good here that anyone desiring to leave should be considered crazy. Yet, despite the media propaganda about how good we have it in America, Americans are leaving the country at breakneck speed and the annual rate of expatriation is growing as over 150,000 Americans departed the former land of liberty for greener pastures overseas in the past year. In total, over five million Americans are choosing to live outside the United States. Just why are Americans leaving this land of freedom and opportunity in record numbers, with no end in sight?
The expatriation is mostly confined to the upper middle class. However, we can rightly assume that a general level of discontent exists among the middle class as well.
First and foremost, Americans no longer live in the highest salary paying country in the world. In fact, the United States does not even crack the top ten list of the highest salary paying countries on the planet in which Switzerland, Germany, Denmark, Japan, Norway, Austria, Belgium, Ireland, the Netherlands, and the United Kingdom round out the top ten and pay their workers more than workers in the United States. In fact, the United States only ranks 20th in terms of overall gross pay!
Young adults who are degreed and/or skilled in fields such as engineering or information technology skills, are really wasting their time in the United States. Eight of the world's ten highest-paying countries for information technology (IT) managers are in Western Europe, according to a new survey by Mercer Human Resource Consulting. The survey found that Swiss managers are paid the most, followed by those in Germany and Denmark. In fact, IT management is another field where U.S. workers fail to crack the top ten in income, the United States ranks 14th in IT management compensation. Even debt ridden Spain, Italy and Greece may their IT managers more than what Americans earn on average.
What about post-secondary education, don't we offer great and affordable post-secondary education? Surely, our universities and colleges, renowned around the planet for their trend setting research endeavors, must offer a quality education. Unfortunately, for our young people seeking a quality and affordable education, in order to compete on a global scale in which they must have access to the best and most cost effective education system in the world, we have left our students hanging. The Education Policy Institute assessed the affordability of higher education costs and found that the United States ranks 13th in higher education affordability. The results of the EPI's findings are as follows:
Sweden
Finland
The Netherlands
Belgium (Flemish Community)
Ireland
Belgium (French Community)
Austria
Germany
France
Italy
Canada
Australia
United States
Moreover, the college loan practices, in the United States, which serve to underwrite much of the cost of a college education, are the most predatory in the world. As of this year, bankruptcy cannot cancel out a student loan debt and delinquent college students can now go to jail for nonpayment. In fact, several federal agencies have even "swat teamed" many delinquent student loan defaulters. Nowhere else in the world can we find evidence of these types of predatory practices being used against college students as we do here in the United States.
Furthermore, if you live in America, you are not getting the best pension package compared to other Western nations as America ranks last in overall pension benefits. And this is in the backdrop of the Obama Administration, in anticipation of second term, laying in wait to seize your 401k pensions. This planned theft by the Obama Administration will prove to be a devastating blow to the American middle-class and will provide a knockout punch to any hope that the middle class clings to when it comes to transmitting wealth to their children and we are only a couple of short years from realizing this inevitability. At least in Greece, the people rioted when the Goldman Sachs run government stole the people's pensions to pay the down the bankers part of the derivatives debt. Conversely, Americans are merely laying down and accepting the fact that Obama and his minions are planning to steal your bank accounts, your social security, your public pensions and your 401k accounts. In no civilized country in the world do the banks have the right to steal money from citizen depositors. However, in America, this is already being accomplished as ex-Goldman Sachs CEO and ex-senator and ex-governor, John "the Don" Corzine, stole 1.2 billion dollars from secured deposits from MF Global, lied to congress about his actions and today is enjoying the fruits of his thievery.
Let's not forget that the Seventh Circuit Court of Appeals who just ruled that banks can steal the money of its depositors and it is legal! This would have been a SHTF moment in every other Western country, but Americans are taking this grand theft on their backsides, sipping a beer and bemoaning the performance of the NFL replacement referees.
Well, we may not have our money, but at least we have our health. Unfortunately, that is not quite true either as the United States spends more than the next 12 nations for health care. However, it seems as if we are spending more and enjoying it less as, despite our exorbitant spending on health care, the United States ranks 50th in the world in life expectancy. Cuba, Puerto Rico and Spain have higher life expectancies than the United States. Americans live in the only country in the world where its citizens cannot bargain shop for its medicines in foreign countries because the pharmaceuticals have convinced congress to establish a pharmaceutical monopoly over US citizens.
I have interviewed many guests on my show and nearly all of these guests have clearly elucidated these points and, yet, the public seems scarcely aware of the facts, despite the fact that we are months away from totally losing our country. With the implementation of QE3, the bankers have positioned themselves to help themselves to an unlimited amount of the people's money for an unlimited length of time. Additionally, the Federal Reserve has commenced purchasing $40 Billion dollars worth of mortgage backed securities in which the Rockefeller boys are positioning themselves to possess all of America's distressed properties in a strong and bold move toward abject communism. And only in communist countries do we find this kind of criminal enterprise flourishing!
Well, we may not have our health and we may not have our wealth, but at least we have our freedoms, don't we? Nothing could be further from the truth. With the Patriot Acts, the NDAA and several other draconian pieces of legislation designed to protect us from the boogey men we call terrorists, we have lost Habeus Corpus, we are losing our free speech rights to the United Nations and every form of due process that we once cherished under our Constitution. And if you don't like the unfolding criminal enterprise which suddenly appeared before our collective eyes, the bankers have rolled out a technocratic police state which would make Stalin and Hitler envious. Both the police state and impending martial law are bolstered by the fact that the Department of Homeland Security has purchased 1.6 billion rounds of high tech bullets engraved with the names of citizens who dare to oppose this tyranny!
Thomas Paine wrote the words, "Tis Time Part" as he was advocating for revolution against the British Crown which inspired the Founding Fathers to fight a seven year war for independence over a 2% tax on tea. Yet, in today's America, we lack the collective courage to stand up to this criminal government, which has been hijacked by the bankers, even as it threatens to steal everything we own. "Tis Time To Part" will become a more popular refrain in the coming months and it won't be the battle cry of the next revolution. This phrase will be used to celebrate those who have reclaimed their common sense and have left for greener pastures. Albeit, the New World Order seeks to dominate everyone and everything in every locale. Therefore, leaving America will not purchase permanent freedom. But perhaps, emigration will buy a little time than if American victims remained in the country. Many of us think it is more desirable to spend a day living in freedom than suffering for an eternity in a Re-Education Camp.
Should anyone be surprised if the number of expatriates grows by tenfold, or even a hundred fold, in the couple of years?